The joy of brightening other lives, bearing each other's burdens, easing others' loads … becomes for us the magic of the holidays.
This quote from 19th century U.S. Rep. William Carey Jones perfectly describes the spirit of giving that befalls many of us from Thanksgiving through New Year's Day. It's the most wonderful time of the year, indeed, as we welcome the spirit's arrival.
Yet for a special group of people who answer the call to serve, this sentiment exists throughout the year. Caregivers seize the opportunity to brighten lives and ease burdens on each shift working with a senior client. We know this to be true from what this year's Amada Value Awards recipients shared with us when we asked them why caregiving matters to them and how service inspires everyday life.
Inspired to Answer the Call to Serve Others
Brittuwhni Brown
"I got into caregiving because there was a free course I could take to try it. I didn't know if I was going to like it until I started working with seniors. After listening to older people and realizing how some of their families are really distant and how they are on their own as they're getting up there in years, I realized how important caregiving is and my role. It feels nice to help someone who really needs the help.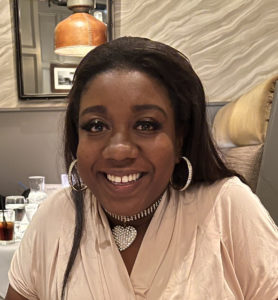 I actually try not to come across as a caregiver, because I understand they've been independent up until something happened to them. I let them know I'm here for them as more of a buddy who can help out. They don't want to feel belittled by needing a caregiver. So, I try to be their friend or partner instead – just someone who is respectful.
I have them walk me through how they would like to have something done. This helps them feel they are in control. For clients who have dementia, I'll tell them 'Let me start this for you and you finish.' Like for one gentleman who holds his shaver backward because he has trouble remembering how to shave. I'll start the process for him but let him finish.
Caregiving really is all about having           compassion and patience. You have to have both. This is one of those jobs where it's not just about a check, you have to love what you are doing. Sometimes with dementia, the client might become combative, but you just have to remind yourself what you're there for and who you're there for and then rely on your training.
When the time comes that a client starts decreasing and the family is having a hard time holding it together, I reach out to family members and ask 'Hey, what's going on?' because I like to have a connection with everyone. Sometimes a family member will call and ask me, 'Hey, are you busy? Can I vent?' It's because they don't take time for themselves. When I'm there caring for their loved one, I tell the family member, 'Go take a shower, go plant something, go do an errand … anything that gives them a break. I'm like a cousin who's removed a few times.
I love what I do, I don't know why. Caregiving is something that you have to know is in you."
Treating Senior Clients with Dignity and Respect
Crystal Foust
"My sister who works at a senior center got me into caregiving and I treat clients how I would want someone to take care of me when I'm their age. I like them all a lot. They all treat me really good and I want to do the same for them. I hope I'm half as nice as they are when I'm a senior who needs help.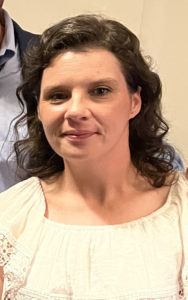 I have the best time with one of my regular clients. She is 92 but she is the most fit of any of them! We go out every Friday for errands like the hair salon, the grocery store and the dollar store. I think she is so energetic because she was a middle school teacher and she says that was her favorite age group for children. Her husband was in World War I where he served as the locks and dams master. She said the men in his family represent 100 years of military service. Her nephew is working on getting a Jon boat dedication in her husband's name and wants her to be able to participate in the ceremony – hopefully, it can happen next year.
Caring for seniors comes down to treating them how they want to be treated, with dignity and respect. I try to avoid doing anything that might make them feel like they can't do something. When helping seniors, you have to do it like you care."
Supporting Seniors to Live Safely and Independently
Leslie Alvarez
"My grandmother raised me since I was 4 years old. When she got older, she needed help. I remember her coming home from rehab, and I wanted to take care of her better than what she did for me and give her the proper care that she needed. Our whole family took care of my grandmother because that's what she deserved.
I applied for a senior care company as a job right out of high school. My mom did housecleaning and caregiving. I started filling in for mom on some of her client shifts and as I started taking care of people, I started loving it more and more because I was seeing the difference I was making in people's life. Like with one woman who was recovering from a stroke, I took what I learned to help her with some exercises and eventually she was able to move her arm better.
God says you have a purpose and I really found mine. Some seniors can express bitterness, but when you give them your time and some love, it turns their feelings around and that's really satisfying to see. I get them feeling comfortable and not alone. I pray with them. I listen to music with them – anything that helps them with the transition to accepting help.
My reward is seeing people happy when I can help them regain some independence, like they might say 'Hey, I don't have to be in wheelchair' or 'I don't have to be in bed all day.' They get to the point that family members can take their loved ones for an outing or family members who had a hard time seeing them before come and visit and bring the grandkids.
Caregiving is about giving older people carino and amor. It's about putting a smile on their face and motivating them to do better."
Enriching the Lives of Others
Catherine Maynor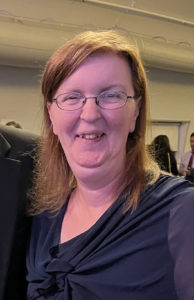 "I've been a caregiver for 20 years. I really love people and it just makes me happy to help people. I took care of my sister's boyfriend's grandmother, and that's when I knew it was my calling. I provided 24-hour care for two years and then her daughter moved back to take care of her. So, I applied with a home care agency and then eventually heard about Amada and joined.
It's hard when a client passes away, especially when you had them for a while."
Small Acts of Kindness Add Up
Karen Heidelmeyer
"I've been a caregiver for four years. What I like about caregiving is described by this quote: Do small things with great love. That pretty much sums up how I feel about caregiving. Doing the tiniest things to help a client make me so happy, and to have a family member thank you … it just means a lot.
After I retired from IBM, I took a friend's suggestion to take care of old people. This friend was elderly herself and she said she thought I would be a good person to take care of old people. A friend of hers who had a caregiver was able to stay in her own home thanks to 24-hour care, and she said that's what she wanted for herself.
She told me: 'Be a caregiver. Most old people sleep all day.' That's not what I expected her to say! But it was funny. I have found caregiving to be so fulfilling and interesting."
At Amada Senior Care, we wish all of us experience "the joy of brightening other lives, bearing each other's burdens, easing others' loads" during these magical holidays and throughout 2023.
"Answering the Call to Serve: Caregivers Share Why,"  compiled by Michelle Flores, Amada blog contributor.