Looking to Start an
In-Home Senior Care
Business?
Take the first step to owning an
Amada Senior Care Franchise.
Take the first step to
owning an
Amada Senior Care
Franchise.
From Item 19 of our Franchise Disclosure Document
Start Your Amada Senior Care Business
Are you ready to build a business with purpose that enriches the lives of seniors
and others who need in-home care?
We created a franchise opportunity in order to serve more people across a greater area. We work with you as our business partner to ensure your success and provide top-level support. 
Since inception, Amada Senior Care has been focused on people. Not just those who are cared for but also the people we work with. We look forward to meeting you and helping you achieve your goals.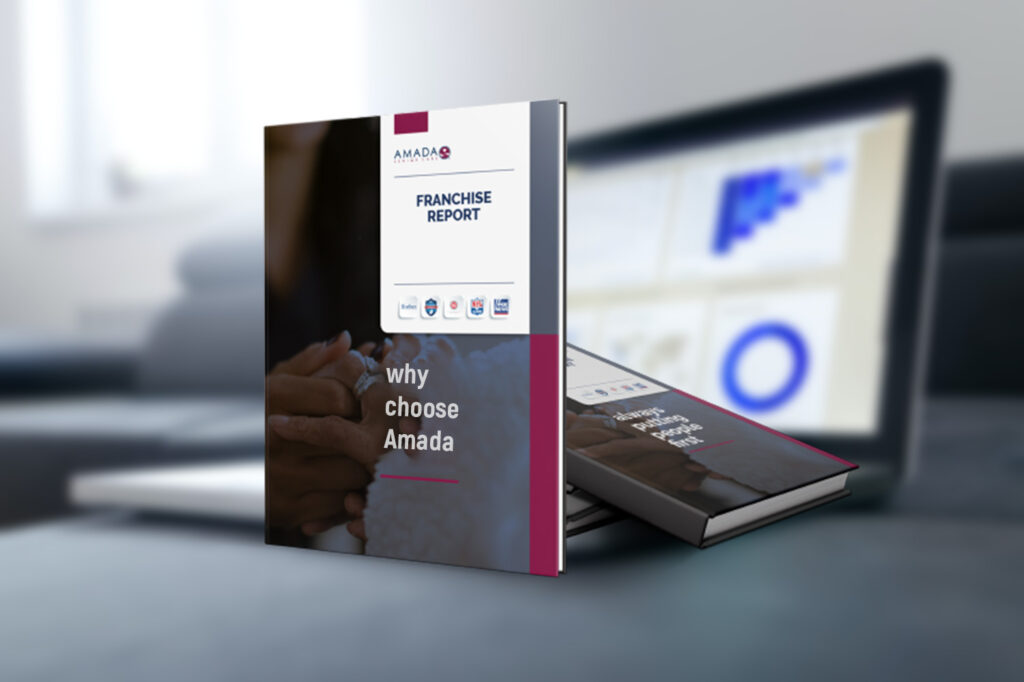 Free Detailed Market Report
Get a detailed market analysis and report of Amada Senior Care Franchise so you can see the whole picture and make an informed decision.
Amada University Your Key to Success
'"Practical, informative, encouraging, engaging, well-rounded."  These are just some of the words used by our franchise partners to describe AMADA University, our 5-day training course held at our corporate office in Southern California.
You'll learn how to run your own franchise, retain caregivers, develop relationships with referral sources and much more…
What Some Of Our Business Owners Are Saying
Kevin & Kelly Fehr
Amada Senior Care Nashville
Chris and Kimberly Crosby
Amada Senior Care Vancouver
Michael Robirds
Amada Senior Care Corona
Download Your FREE Franchise Report
• Get Company & Industry Details
• Investment Data
• Franchise Video Library
• Inclusive Franchise Kit