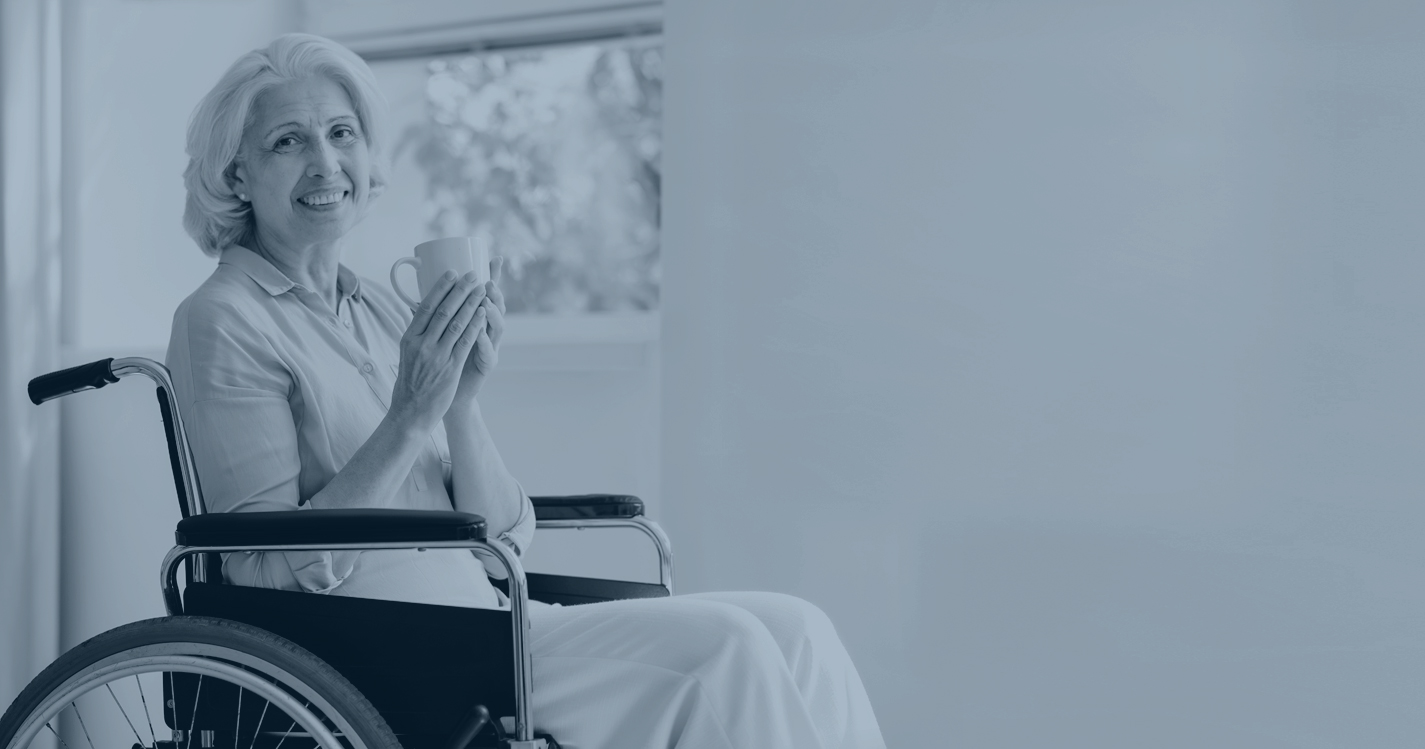 Slide 1
Would you or a loved one benefit from in-home senior care?
We specialize in providing comprehensive, non-medical, in-home care to seniors in the Boston MetroWest area.
Reliable In-Home Senior Care in Dedham
For those in need of excellent in-home senior care in Dedham, Massachusetts, Amada Senior Care is there. A leading provider of comprehensive, high-quality, non-medical, in-home care for seniors living in the Dedham area, we work hard to enrich our seniors' lives. Not only do we provide them the assistance they need to live safely in their own homes, but we also help them continue to participate in their favorite hobbies, social clubs and other activities. Amada's home care aides offer many services, including activities of daily living (ADLs). Whether a senior needs assistance with meal preparation, transportation, medication reminders, or dog walking, our home-care aides can help.
In-home elder care is not a one-size-fits-all proposition. Just because needs change as we age doesn't mean there is a single formula all must follow to obtain the best results. As experts, we work with the individual senior and his or her family to come up with a unique care plan, assigning a caregiver whose skills and personality best complement the client. We pride ourselves in the deep levels of expertise and empathy we provide in caring for Dedham our area clients. 
Are you or a loved one looking to remain independent with in-home senior care? Contact Amada Senior Care in Dedham, MA for a Free Care Needs Consultation today.
Amada Caregivers are Trained to Provide Assistance with Activities of Daily Living (ADLs) such as:
Meal Preparation, Feeding
Most Non-Medical Assistance
The Personal Touch of Great Senior Care in Dedham, MA
While almost every senior appreciates help with ADLs, the most valuable caregiving element Amada provides is what many of our home care aides describe as "good old-fashioned companionship." At Amada in Dedham, we strive to make sure all our senior clients are comfortable and safe, but we want to help enrich their lives as well so they're happy and thriving. To achieve this goal, we create a customized home care plan along with our senior care clients and their families. That customized care plan becomes the blueprint we follow so each senior can remain safely independent and comfortable at home in Dedham for as long as possible.
One important element of our comprehensive senior care plan is that we carefully match each of our senior clients with a trained Amada home care aide best suited to meet their unique care needs and complement their personality. Whether our in-home caregiver is making Grandpa's favorite corned beef hash, trimming Mom's bangs just so, or simply listening to your concerns, you can be sure all of us here at Amada Senior Care in Dedham are with you every step of your senior in-home care journey. 
Developing each senior's customized care plan is just the beginning of our efforts to ensure the safety and well-being of all our home care clients in Dedham. We also regularly monitor each of our home care aides, and we regularly check in with our clients and their loved ones to be sure the care and companionship we provide continues to be excellent. We take pride in the compassionate and high-quality home care we offer all our seniors.
Solutions for Older Adults and their Loved Ones in Dedham
At Amada Senior Care in Dedham, we know our work affects more than just our senior home care clients; it affects those who love and worry about them, too. It can be disheartening when you realize you're unable to meet a family member's needs, but we're here to help. Because we involve a senior's loved ones in all our home care plans, and because we remain in frequent communication with them, we can relieve loved ones' concerns, while at the same time gaining more insight into who our client is and what they need to be comfortable and happy. 
How can you be sure you're choosing the best company for home care in Dedham to work with? We know we aren't the only company providing senior care services in Dedham, but our expertise extends far beyond in-home care. We offer financial counseling to help ensure care is as affordable as possible for every senior and their family. We have expert senior housing advisory services in the Dedham area should any of our seniors need to relocate. We can also serve as your personal advocate for accessing and activating Long-Term Care insurance (LCTi) benefits.
Our aim is to provide a nurturing environment for every one of our senior home care clients and their families. Home care isn't just a job for us at Amada Senior Care in Dedham — it's our calling. If you would like to learn more about in-home care with Amada Dedham, including help with ADLs and life-enriching activities, contact us for a Free Care Needs Consultation.
Customized Senior Home Care in Dedham,
Even When Things Change
At Amada Dedham, your senior loved one's needs come first, which is why we take a consultative approach to care. As experts in Long-Term Care insurance claims, we can assist our clients with the difficulties of submitting claims and verifying benefits. We can also help determine if any benefits are available through the VA for clients who have served in the military or their spouses. If a client is private pay, we can seek out the help of a senior home care financial adviser to provide you with recommendations about the best payment options for senior home care in Dedham.
Sometimes potential clients seek out Amada, and after review, circumstances indicate that a senior community is a better fit than in-home care. When this happens, we can recommend wonderful communities that we have already screened through an in-person visit. Let our advisers at Amada Senior Care in Dedham show you the way. We know you want what's best for your loved one, and we want that, too.
Should the time come when a home care environment is no longer best for your senior loved one, we can assist you in finding an ideal senior community in the Dedham area that can meet your senior loved one's unique emotional, physical, and financial needs. With our years of experience and expertise, our knowledge of senior living options in the Dedham, Massachusetts area, and our strong working relationships with coordinators and directors who oversee skilled nursing, board-and-care and assisted living homes, you can be sure our advice and recommendations are sound. We understand that considering the many senior living options available in Dedham and the surrounding area can feel overwhelming. We are happy to help all our senior home care clients and their loved ones consider all available options with the wisdom, understanding, and patience such an important decision deserves. 
At Amada Senior Care in Dedham, we offer support for you and your family for each step of the process. Our goal is to reduce our clients' burdens and to make every aspect of independent home care in Dedham easy and stress-free. If you're interested in having us coordinate an in-home senior care plan, set up a Free Care Needs Consultation today. We can help you manage payments, make the best use of your or your loved one's Long-Term Care insurance benefits, and take care of any other details you need us to so that you and your family can get back to attending to what matters.
The Amada Difference: Our Senior Caregivers' Commitment
Here at Amada, we are committed to going beyond the expectations of every senior and family we work with. We know that when you invite us into your lives and home, it's a sign of trust, and we take that trust to heart. Every day, the senior home care advisers and caregivers at Amada Senior Care in Dedham strive to ensure we provide quality, personalized, compassionate, in-home senior care in Dedham. We aim to be a vital source of support and comfort to you and your family, because in-home care is too important to trust to anyone but the experts.
If you're considering home care in Dedham for yourself or a loved one, please contact Amada Senior Care in Dedham for a Free Care Needs Consultation. We work closely with families and seniors to create a tailored plan of care to help seniors remain independent, safe, and comfortable in their own homes. Our services extend beyond in-home care. If you need financial counseling to try and make elder care more affordable, or if you need expert senior housing advisory services in the Dedham area, we can help. It is our mission to support you and all who love you through every step of your senior care journey, no matter how big or small.
FOR YOUR FREE CARE NEEDS CONSULTATION , FILL OUT THE FORM BELOW
At Amada Senior Care in Dedham, we know that seniors and their loved ones make better care decisions when they're aware of and understand all their options. When the time comes that you're ready for home care in Dedham, our care advisors can help. We'll walk you through all available care options and financial options so you can afford the help of one of our expert caregivers. In our experience, we've found that the kind of quality home care Dedham offers can be difficult to come by. That's why you need a Dedham senior care agency you know you can trust. Please reach out to us for a free needs consultation or call 617-229-6567.
Sep 23, 2022
Clients
Our caregivers are very good., We love them. They are outstanding. They are very helpful with attending to our needs in a timely matter. The AMADA office staff are attentive and respectful. We would for sure recommend AMADA to others no questions asked.
Jan 12, 2022
Barbara Richardson, My Father's Personal Care Attendant
Barbara is warm, caring, connected, and is dedicated to my father's care and sense of well being. These qualities are invaluable at this time in his life and we are so very grateful to have her.
Amada Senior Care Reviews
Average rating:
0 reviews