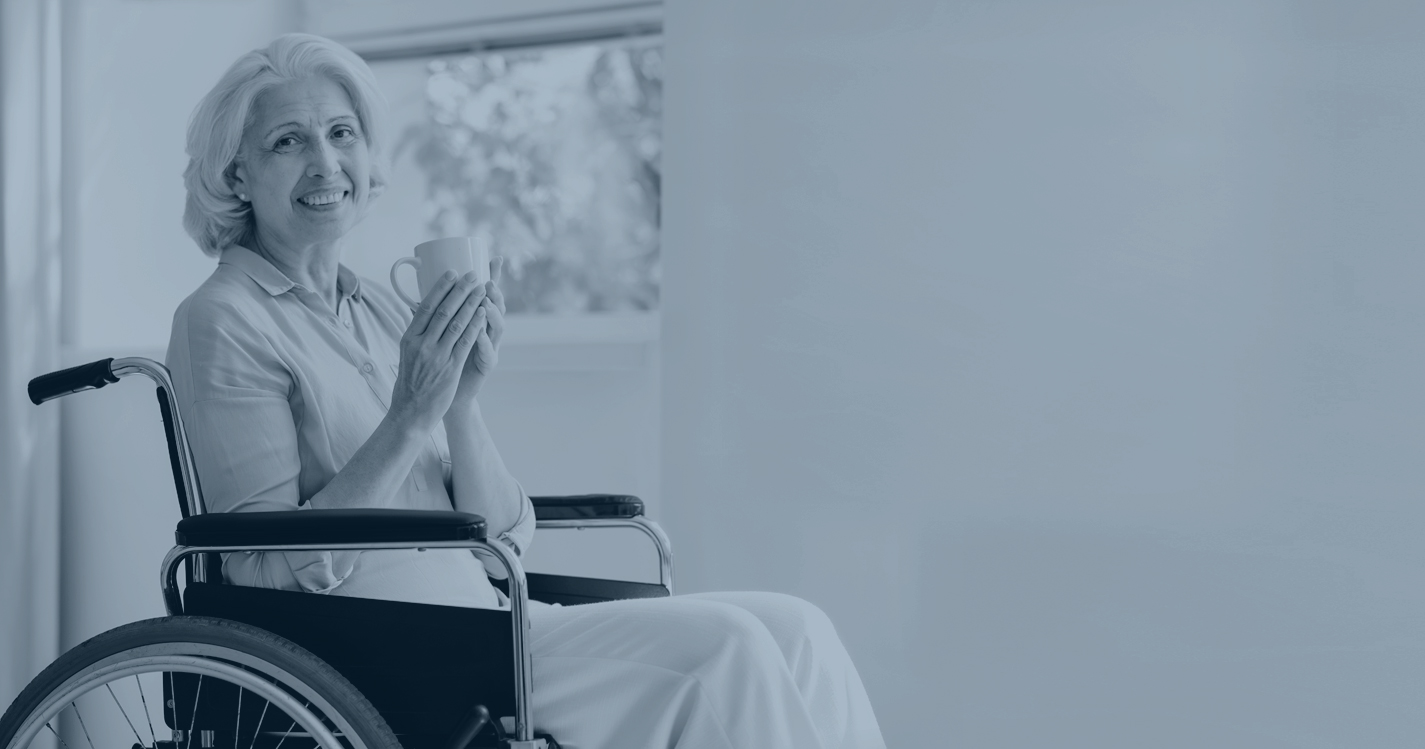 Slide 1
Would you or a loved one benefit from in-home senior care?
We specialize in providing comprehensive, non-medical, in-home care to seniors in the San Antonio area.
Quality In-Home Senior Care in Schertz, Texas
Do you or a senior loved one need a little extra help around the house? Is driving no longer a safe option? Are daily tasks like cooking and dressing getting difficult? If so, it may be time to consider in-home care. Contact a representative at Amada Senior Care in Schertz, TX for your Free Care Needs Consultation. We specialize in providing comprehensive, non-medical, in-home care to seniors.
Most seniors want to live in their own homes among their own belongings and in familiar surroundings, for as long as possible. At Amada Senior Care it is our mission to help older adults do just that. We provide personalized care to seniors in Schertz, even helping them continue to pursue their favorite activities. Sometimes, all it takes is some consistent, expert care to help a senior achieve a comfortable level of independent living. That's our specialty. Whether assisting with activities of daily living (ADLs), such as light housekeeping, cooking, or bathing, we aim to enrich our senior clients' lives and keep them safe and comfortable.
Amada Senior Care goes beyond care services. Because we believe part of enriching seniors' lives includes making care more affordable, we also provide expert senior housing advisory and financial consulting services to our clients and their families. Talk to us today for support with your Long-Term Care insurance (LTCi) benefits or Veterans Administration (VA) Aid & Attendance benefit.
Find out if you or a loved one can benefit from in-home senior care in Schertz, Texas. Contact Amada Senior Care today for your Free Care Needs Consultation.
Caring Amada Aides are Trained to Provide Assistance with Activities of Daily Living (ADLs) such as:
Meal Preparation, Feeding
Most Non-Medical Assistance
Personalized, At-Home Care for Schertz Seniors
Our staff is trained and capable of keeping our senior clients safe, comfortable, and happy. It's not just about the excellent hands-on care we provide. Amada care providers also offer companionship and true personal connection — things everyone needs, especially seniors.
Our care team is guided by a customized home care plan that is developed in partnership with the client and their family members. It outlines the ideal care options for each client's unique situation, and it helps guide us to the home-care aide who will best complement the client's personality and interests. Whether our in-home caregiver is helping make a favorite recipe, picking out the right outfit to attend a granddaughter's birthday party, or simply listening to stories, our care team's goal is happy and thriving senior clients.
Contact us today for a Free Care Needs Consultation.
Your family at Amada Senior Care is with you through every step of your senior home care journey.
Planning for the Right Care in Schertz
The care we provide is for our senior clients, but we know their families are also affected. We want to bring peace of mind to our clients and their loved ones. The care we provide is not done according to a cookie-cutter plan. We involve the client and the client's family to gain insight into everything from a client's preferred schedule to their wants, likes and dislikes, and needs. We then create a customized care plan based on that input.
Contact us today for a Free Care Needs Consultation.
You want your loved one to continue doing all the things they enjoy, and we want to help make that happen. Our customized care plan is a working document that we adjust and modify as our client's needs change. We regularly check in with each home care aide, our client, and our client's family, to ensure we continue to provide the very best care and companionship possible. We are proud to offer at-home senior care services to Texas in Schertz and Amada in San Antonio.
Senior home care in Schertz is more than just a job for us at Amada Senior Care—it is our calling.
Expert Amada Advisory Services
Our Long-Term Care (LTCi) insurance claimsexperts can determine the requirements and terms of coverage in your Long-Term Care insurance policy. We can also offer representation as your personal advocate to access and activate the benefits, and/or assist with verifying, processing, and submitting claims.
For U.S. military veterans and their spouses, we can determine what services they're eligible for that might be supported by Veterans Administration (VA) benefits. We can also help explain the VA's eligibility requirements and assist with understanding how to file for benefits.
For private pay clients, senior care is still an option. Our expert financial counselors can identify pricing and payment strategies that can help make senior in-home care both accessible and affordable.
Your care team at Amada Senior Care will support you and your family every step of the way. We believe no one in Schertz should have to navigate the senior care process alone.
Transitioning to Different Kinds of Care
When it's time for your loved one to move beyond in-home care, know that we can help. We will assist you in determining whether your loved one will be best served by an independent living community, a nursing home, a memory care or Alzheimer's facility, an assisted living facility, or another type of senior care facility. Then, we can help find an option that fits your budget and personal preferences, and most importantly, the physical, social, and emotional needs of your loved one.
Our housing advisors have years of eldercare experience, strong relationships with administrators in the Schertz area, and we can recommend choices that have been pre-screened according to our high standards and in-person visits.
Our housing advisory services are FREE to our clients and you are under no obligation to select our recommendation. 
Schertz Amada Senior Care Caregivers' Commitment
At Amada Senior Care, we have one primary commitment: to exceed the expectations of every family we work with. It is this commitment that drives everything we do in support of our Schertz senior care clients.
Every single day, our senior home care advisors and caregivers at Amada Senior Care strive to make certain the trust you have placed in us is well-placed. We are committed to providing the highest quality of personalized and compassionate senior care anywhere in Texas.
We want to be a source of support, guidance, and comfort to you and your family, because we believe that nobody should have to navigate in-home care or eldercare alone.
If you're looking for home care in Schertz, or other cities in the area, access our online free care needs consultation or call our phone number at 210-960-4304.
SCHEDULE YOUR FREE CARE NEEDS CONSULTATION BY FILLING OUT THE FORM BELOW
At Amada Senior Care, we know seniors and their families in Schertz and the surrounding area make better care decisions when they are educated on the appropriate senior care options. When you are ready to explore in-home care for you or your loved one, reach out to a home care agency you can trust. Amada's care advisors will help bring a skilled, compassionate caregiver into your home. Contact us today.
Jan 10, 2023
Caregiver
Well lets see. .this is a place i can call home .love working at Armada .this place is different than abywhere i have ever worked at. My boss my supervisor my hold work office ladies are great. There very understanding n patient 🙏 thank you for the opportunity to work for ya'll
Oct 29, 2022
Best caregivers
We absolutely love Amada! We take care of my husbands Aunt and they have been so helpful with handling care for her. Pretty much every caregiver we've had has gone above and beyond. Amada has even been able to accommodate our unusual schedule. Even last minute changes with ease! Highly recommend to use them for your loved ones care.
Sep 16, 2022
excellent care and compassion
Joanna (Jo)

is the best caregiver we have met. Compassionate, Professional, Excellent care.

Eric Scott
Amada Senior Care Reviews
Average rating:
0 reviews