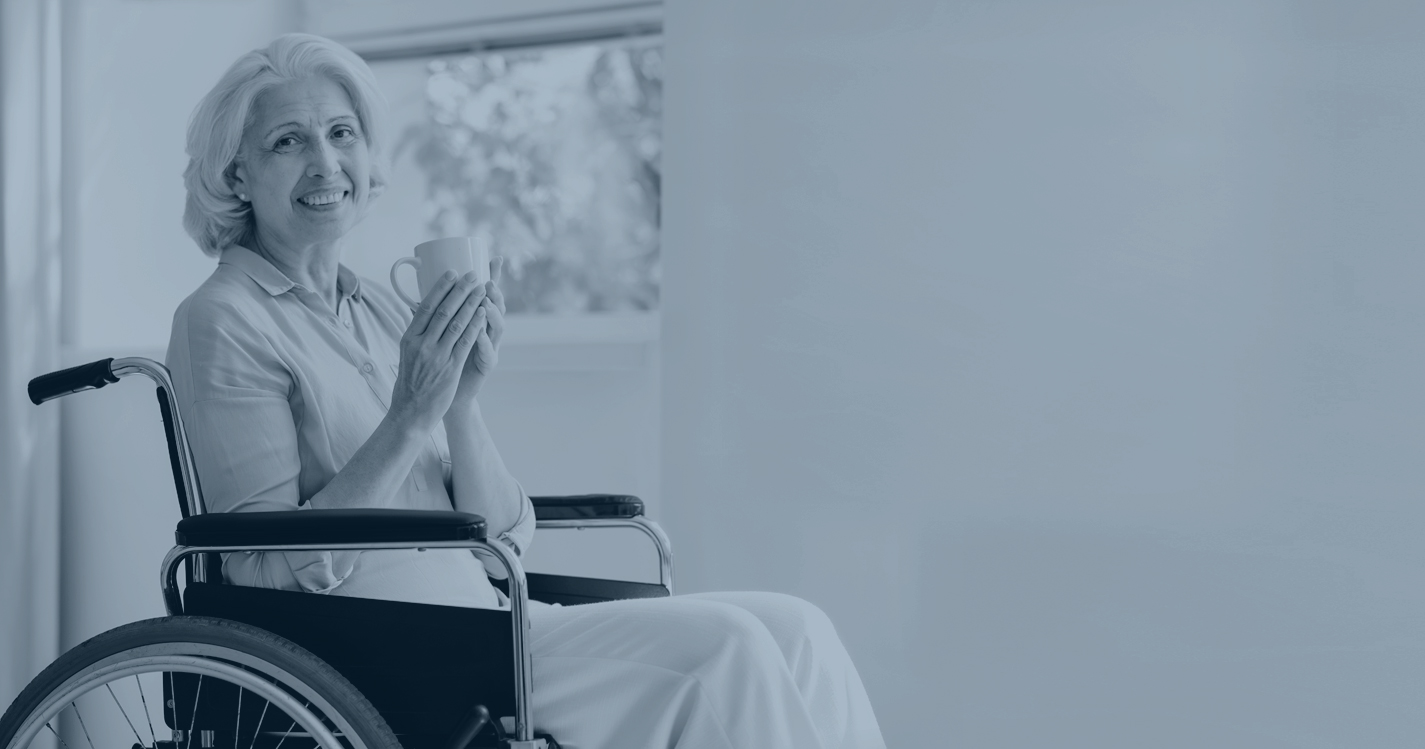 Slide 1
Would you or a loved one benefit from in-home senior care?
We specialize in providing comprehensive, non-medical, in-home care to seniors in the San Antonio area.
In-Home Elder Care Services in Live Oak, Texas
At Amada, Live Oak, our objective is to offer exceptional in-home care services to seniors who desire to age gracefully in the familiarity and comfort of their own homes. As a dedicated home care agency, we recognize the importance of maintaining independence for our senior clients. Our compassionate caregivers provide them with the freedom they need while bringing peace of mind to their family members, knowing their loved ones are in capable hands.
Tailored Senior Care Plans Catered to Individual Needs
To best understand how to assist our senior clients, we conduct a comprehensive Free Care Needs Consultation. During this consultation, we engage with our senior clients and their family members to discuss their specific care requirements. This approach enables us to design completely customized senior care plans.
Matching the Perfect Caregivers with Seniors
A crucial aspect of developing a senior care plan is selecting a caregiver who is a perfect match for our senior client's needs. Our highly trained in-home caregivers not only provide excellent companionship but also offer invaluable assistance with day-to-day activities. We recognize the significance of companion care in senior care and our caregivers are always ready to provide a helping hand.
Comprehensive At-Home Care Services in Live Oak
At Amada, Live Oak, our caregivers offer assistance with a wide range of non-medical care and activities of daily living, which include:
Meal Preparation, Feeding
Most Non-Medical Assistance
Home Healthcare and Senior Services
Our team of dedicated care professionals at Amada, Live Oak is adept at providing in-home healthcare to our senior clients and their families. We possess expertise in navigating Long-Term Care insurance claims and benefits. Additionally, we extend our assistance to veterans and their spouses in accessing VA benefits.
Exploring Alternative Senior Living Options
While in-home care may not be suitable for seniors requiring skilled nursing assistance for Parkinson's, Alzheimer's, or dementia care, we are committed to their well-being and quality of life. In such cases, we are more than happy to recommend carefully evaluated senior living options, including nursing homes, memory care homes, and assisted living facilities. Our topmost priority is ensuring the comfort and happiness of our senior clients.
Embark on Your Senior Home Care Journey Today
At Amada, Live Oak, we prioritize the care needs of our senior clients above all else. We are here to address any inquiries and provide comprehensive information about our services. Please do not hesitate to contact us today to schedule your Free Care Needs Consultation.
Amada Senior Care Caregivers' Commitment
We are committed to exceeding the expectations of every family we work with. We realize that inviting us into your lives and home is a sign of trust. The senior home care advisers and caregivers at Amada Senior Care in Live Oak will strive every day to make certain your trust in us is well-placed by providing the highest quality of personalized and compassionate senior care in Live Oak . In addition, we hope to be a source of support, guidance, and comfort to you and your family, because we believe that nobody should navigate in-home care alone.
If you or a loved one would benefit from home care in Live Oak , please contact Amada Senior Care in Live Oak for a Free Care Needs Consultation. We work with families to create a customized plan of care which enables seniors to remain safe, independent, and comfortable in their homes, but our services are not limited to in-home care. We also provide expert senior housing advisory services in the Live Oak  area, financial counseling to make care more affordable, and more, because it is our mission to support you and your loved ones through every step of your senior care journey.
If you're looking for home care in Live Oak , please reach out to us for a free needs consultation or call 210-960-4304.
FOR YOUR FREE CARE NEEDS CONSULTATION , FILL OUT THE FORM BELOW
At Amada Senior Care in Live Oak , we understand that seniors and families make better care decisions when they're aware of all their care options. When you're ready for for home care in Live Oak , Amada's care advisors will help you understand all available care options and the available financial options to fund one of our expert caregivers. In our experience, we've found that quality Live Oak home care can be difficult to come by. That's why you need a Live Oak senior care agency you can trust.
Jan 10, 2023
Caregiver
Well lets see. .this is a place i can call home .love working at Armada .this place is different than abywhere i have ever worked at. My boss my supervisor my hold work office ladies are great. There very understanding n patient 🙏 thank you for the opportunity to work for ya'll
Oct 29, 2022
Best caregivers
We absolutely love Amada! We take care of my husbands Aunt and they have been so helpful with handling care for her. Pretty much every caregiver we've had has gone above and beyond. Amada has even been able to accommodate our unusual schedule. Even last minute changes with ease! Highly recommend to use them for your loved ones care.
Sep 16, 2022
excellent care and compassion
Joanna (Jo)

is the best caregiver we have met. Compassionate, Professional, Excellent care.

Eric Scott
Amada Senior Care Reviews
Average rating:
0 reviews