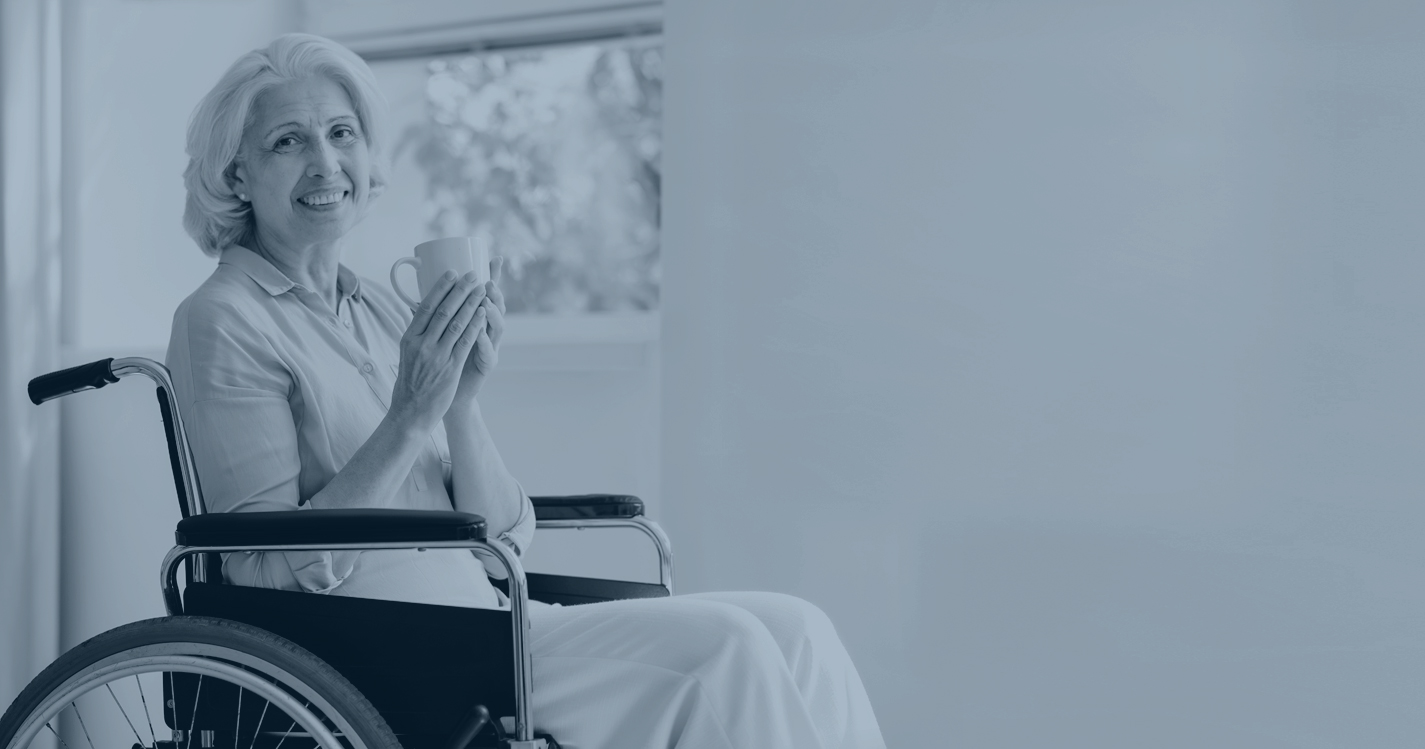 Slide 1
Would you or a loved one benefit from in-home senior care?
We specialize in providing comprehensive, non-medical, in-home care to seniors in the San Antonio area.
In-Home Senior Care Services in Hill Country Village, Texas
Amada offers personalized in-home care services for seniors in Hills Country Village. Our dedicated caregivers provide customized assistance and support, tailored to meet the unique needs and preferences of each senior. Our goal is to help seniors maintain a positive quality of life, promoting independence and dignity throughout their journey.
Creating a Tailored Care Plan for Seniors
The initial step in embarking on the home care journey is establishing a care plan. Through our Free Care Needs Consultation, we engage in a discussion with the senior client and their family members to identify specific care requirements. We develop a comprehensive plan that addresses their emotional and social needs.
Carefully Matching Amada Caregivers with Seniors
Once a care plan is in place, we carefully match our senior clients with suitable caregivers. Our caregivers provide reassurance to the entire family, knowing that their loved one is always well taken care of. They offer expert companion care and assistance with daily activities, ensuring the seniors' well-being.
Home Care Services Available in Hills Country Village
Our caregivers in Hills Country Village are trained to provide a wide range of non-medical in-home care services and assistance with activities of daily living, including:
Meal Preparation, Feeding
Most Non-Medical Assistance
Long-Term Care Insurance Assistance for Seniors
Securing the right Long-Term Care insurance is crucial to ensure your senior loved one receives the best possible care. Our care professionals are available to guide you through the process of navigating in-home healthcare. Additionally, we provide assistance to veterans and their spouses in accessing VA benefits.
Exploring Senior Living Alternatives
Some seniors may require specialized care for conditions like Parkinson's, Alzheimer's, or dementia, making home care unsuitable. In such cases, we can recommend pre-screened skilled nursing living alternatives, such as nursing homes, memory care homes, and assisted living facilities.
Discover At-Home Elderly Care in Hills Country Village
The well-being of our senior clients is our top priority. If you're interested in exploring in-home senior care options for your senior loved one in Hills Country Village, Texas, please contact us today to schedule a Free Care Needs Consultation.
Amada Senior Care Caregivers' Commitment
We are committed to exceeding the expectations of every family we work with. We realize that inviting us into your lives and home is a sign of trust. The senior home care advisers and caregivers at Amada Senior Care in Hill Country Village will strive every day to make certain your trust in us is well-placed by providing the highest quality of personalized and compassionate senior care in Hill Country Village. In addition, we hope to be a source of support, guidance, and comfort to you and your family, because we believe that nobody should navigate in-home care alone.
If you or a loved one would benefit from home care in Hill Country Village, please contact Amada Senior Care in Hill Country Village for a Free Care Needs Consultation. We work with families to create a customized plan of care which enables seniors to remain safe, independent, and comfortable in their homes, but our services are not limited to in-home care. We also provide expert senior housing advisory services in the Hill Country Village area, financial counseling to make care more affordable, and more, because it is our mission to support you and your loved ones through every step of your senior care journey.
If you're looking for home care in Hill Country Village, please reach out to us for a free needs consultation or call 210-960-4304.
FOR YOUR FREE CARE NEEDS CONSULTATION , FILL OUT THE FORM BELOW
At Amada Senior Care in Hill Country Village, we understand that seniors and families make better care decisions when they're aware of all their care options. When you're ready for for home care in Hill Country Village, Amada's care advisors will help you understand all available care options and the available financial options to fund one of our expert caregivers. In our experience, we've found that quality Hill Country Village home care can be difficult to come by. That's why you need a Hill Country Village senior care agency you can trust.
Dec 6, 2023
Caring, Competent Providers
Amada provided service for my father for approximately 1.5 yrs while he was living in an independent senior facility in San Antonio. He actually should have been in assisted care due to his Alzheimer's but with the care of the providers he was able to live somewhat independently.
The providers came by 2x day. They always engaged my father and many times did more than what was required. They treated my father as if he was family, even going as far as making a playlist of the music my dad enjoyed.

Due to a recent fall, we(the family) were forced to make a decision to move my dad to memory care. We are phenomenally grateful for the service Amada provided my father.
Jan 10, 2023
Caregiver
Well lets see. .this is a place i can call home .love working at Armada .this place is different than abywhere i have ever worked at. My boss my supervisor my hold work office ladies are great. There very understanding n patient 🙏 thank you for the opportunity to work for ya'll
Oct 29, 2022
Best caregivers
We absolutely love Amada! We take care of my husbands Aunt and they have been so helpful with handling care for her. Pretty much every caregiver we've had has gone above and beyond. Amada has even been able to accommodate our unusual schedule. Even last minute changes with ease! Highly recommend to use them for your loved ones care.
Amada Senior Care Reviews
Average rating:
0 reviews