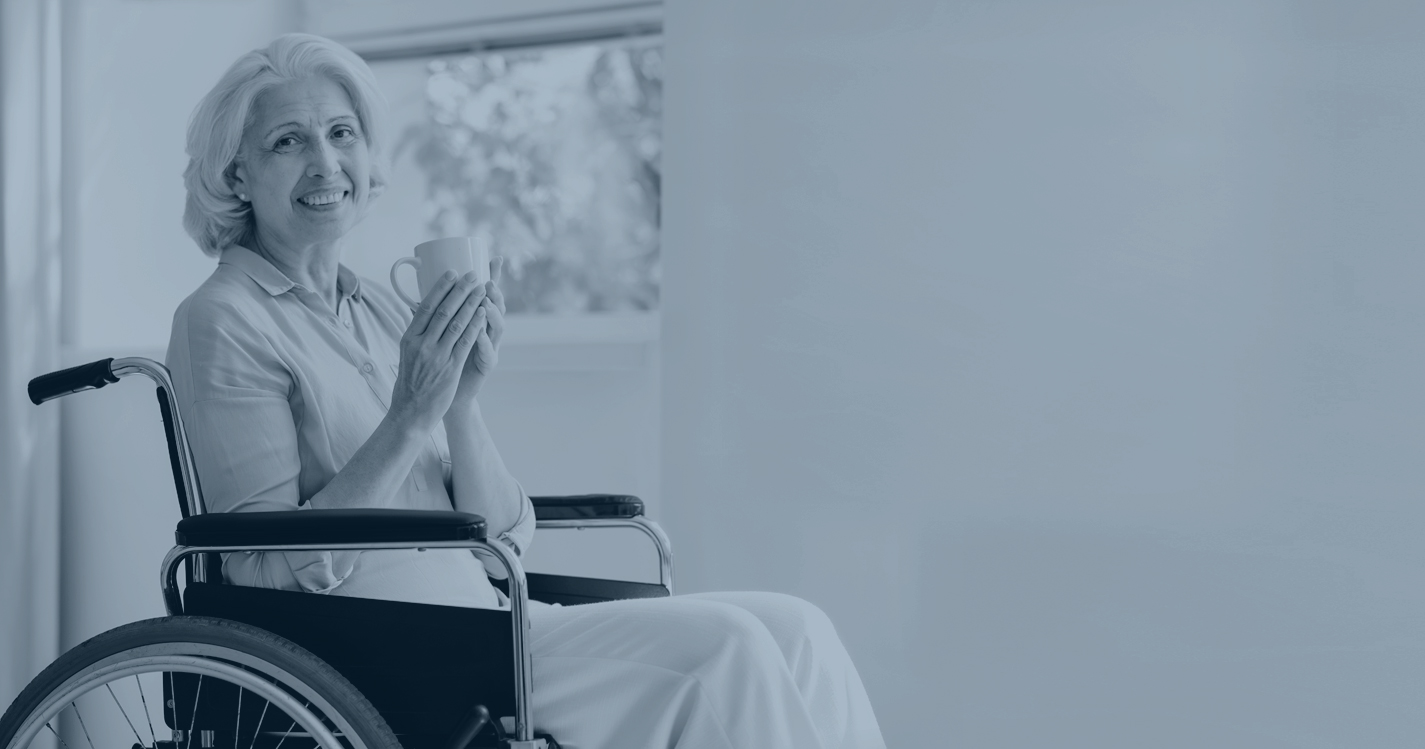 Slide 1
Would you or a loved one benefit from in-home senior care?
We specialize in providing comprehensive, non-medical, in-home care to seniors in the San Antonio area.
Quality In-Home Care for Helotes Seniors
Are performing previously simple daily living tasks becoming too difficult for your or a senior loved one? Contact Amada Senior Care for a Free Care Needs Consultation. We specialize in providing comprehensive, non-medical, at-home care for seniors in Helotes.
Our well-trained, compassionate care team at Amada Senior Care may be just what is needed to improve you or your aging loved one's feelings of safety and quality of life. We enrich seniors' lives by helping them retain independent living for as long as possible.
Amada Senior Care home care services include customized comprehensive, non-medical, in-home care plans personalized for each client's specific needs and budget. We do this by providing high-quality, in-home care providers, who assist with activities of daily living (ADLs) including bathing, light housekeeping, running errands, meal prep, and much more.
The daily companionship and support our in-home care aides provide keep Helotes seniors socially engaged, happy, and thriving. But Amada goes even further. We also offer expert senior housing and financial advisory services to help families and seniors  navigate the complexities of senior care services. We can help with Long-Term Care insurance (LTCi) and VA benefits.
Find out if you or a loved one can benefit from in-home senior care. Contact Amada Senior Care today for your Free Care Needs Consultation.
Trained Amada Caregivers Provide Assistance with Activities of Daily Living (ADLs) such as:
Meal Preparation, Feeding
Most Non-Medical Assistance
Compassionate and Competent Caregivers
Amada's caregivers show up every day bringing the perfect mix of competence and compassion. We provide assistance with activities of daily living (ADLs) like preparing meals, running errands, and helping our senior clients get up and dressed, but it is the companionship our caregivers provide that makes us unique in home care providers.
Older adults are happiest when they retain their independence and routine, and with our clients and their families' input, we create a customized, personal care plan that ensures just that. We match each home care client and family with the Amada caregivers who will best complement their personality and unique needs. We believe that finding the right caregiver results in happier clients, and happiness in clients is something we strive for.
Our caregivers go beyond just providing physical care by getting to know the senior clients they work with. They listen to stories about their childhood, help them build a puzzle, or take them to their favorite coffee spot. The personal bonds our caregivers form with senior clients and families goes a long way in keeping our clients safe, happy, and engaged. Our caring team offers care services for seniors in Helotes and San Antonio.
Our goal is to help seniors to remain safely independent and comfortable in their homes.
Personalized In-Home Care for Helotes Seniors
We know it's stressful to consider entrusting a senior loved one's care to someone outside the family. At Amada Senior Care, we want to ease those feelings and bring peace of mind. That's why we involve the family in the creation of a personalized care plan. We don't assume we know what our senior clients need, so with communication and collaboration, we gain deeper insight into who our clients are and what they need. This helps us provide the right care.
Amada's team uses the personalized care plan to create a nurturing and safe environment for each senior home care client. We help our clients with ADLs. We also help them participate in their favorite hobbies and activities. We keep them safe at home, while aiming to give them the highest quality of life and comfort.
Our customized care plan is only part of our caregiving journey. We regularly monitor the plan, check in with each home care aide, the senior client, and the client's family, and modify and adjust our services as appropriate to continue providing the very best care and companionship.
Contact us today for a Free Care Needs Consultation in Helotes, Texas.
Amada Offers Expert Senior Housing and Financing Advisory Services
Dealing with the issues that come with caring for a senior loved one, like finding appropriate home health care and understanding a Long-Term Care insurance policy, is stressful and can cause financial burden. Let our expert consultants help. At Amada, we don't just offer in-home senior care services; we also provide access to our Long-Term Care insurance (LTCi) claims experts and senior housing advisors.
We can assist you in understanding your LTCi policy and will guide you through the complexities of verifying benefits and submitting claims. We also offer representation as a personal advocate for accessing and activating Long-Term Care insurance benefits.
If any senior client or their spouse is a U.S. military veteran, we can help determine Veterans Administration (VA) benefits for which you may be eligible. We can also help explain the VA eligibility requirements and assist with understanding how to receive the benefits.
For private pay clients, or those without VA or LTCi benefits, our financial counselors will discuss the pros and cons of possible financing strategies and help find a way to make senior care accessible and affordable.
When It's Time to Transition
We can also help in the transition to an independent living community or skilled nursing facility when circumstances change and independent living is no longer viable. Our senior housing advisors have years of eldercare experience, strong relationships with staff at local Helotes senior care communities, and we can recommend pre-screened housing options.
To start, we will help you identify the appropriate level of care your loved one needs. Whether he or she is best served by an independent living community, assisted living facility, personal care home, memory care facility, or nursing home. We can help find an option that meets your personal preferences, including pricing, and location.
Talk to an Amada Senior Care expert advisor about Helotes options today.
Amada Caregivers' Commitment to Our Helotes Clients
Our personalized, senior care may differ from client to client, but at Amada we have one constant: We are committed to exceeding the expectations of our clients and their families.
We are committed to providing skilled caregivers who provide loving, compassionate care to the seniors entrusted to them. Our in-home care aides show up every day, and they are steadfast in offering high-quality personalized and compassionate senior care.
If you're looking for in-home care in Helotes, access our online free care needs consultation form or call our phone number at 210-960-4304.
We are committed to being a source of support, guidance, and comfort to you and your family, because we believe that nobody should have to navigate in-home care alone.
FILL OUT THE FORM BELOW TO SCHEDULE YOUR FREE CARE NEEDS CONSULTATION
When you are ready to find out about in-home senior services in Helotes, TX, Amada's senior care advisors can talk you through all your available care options. We can help you secure a trained, compassionate senior care provider. Choose a senior in-home care agency you can trust. Choose Amada Senior Care.
Dec 6, 2023
Caring, Competent Providers
Amada provided service for my father for approximately 1.5 yrs while he was living in an independent senior facility in San Antonio. He actually should have been in assisted care due to his Alzheimer's but with the care of the providers he was able to live somewhat independently.
The providers came by 2x day. They always engaged my father and many times did more than what was required. They treated my father as if he was family, even going as far as making a playlist of the music my dad enjoyed.

Due to a recent fall, we(the family) were forced to make a decision to move my dad to memory care. We are phenomenally grateful for the service Amada provided my father.
Jan 10, 2023
Caregiver
Well lets see. .this is a place i can call home .love working at Armada .this place is different than abywhere i have ever worked at. My boss my supervisor my hold work office ladies are great. There very understanding n patient 🙏 thank you for the opportunity to work for ya'll
Oct 29, 2022
Best caregivers
We absolutely love Amada! We take care of my husbands Aunt and they have been so helpful with handling care for her. Pretty much every caregiver we've had has gone above and beyond. Amada has even been able to accommodate our unusual schedule. Even last minute changes with ease! Highly recommend to use them for your loved ones care.
Amada Senior Care Reviews
Average rating:
0 reviews