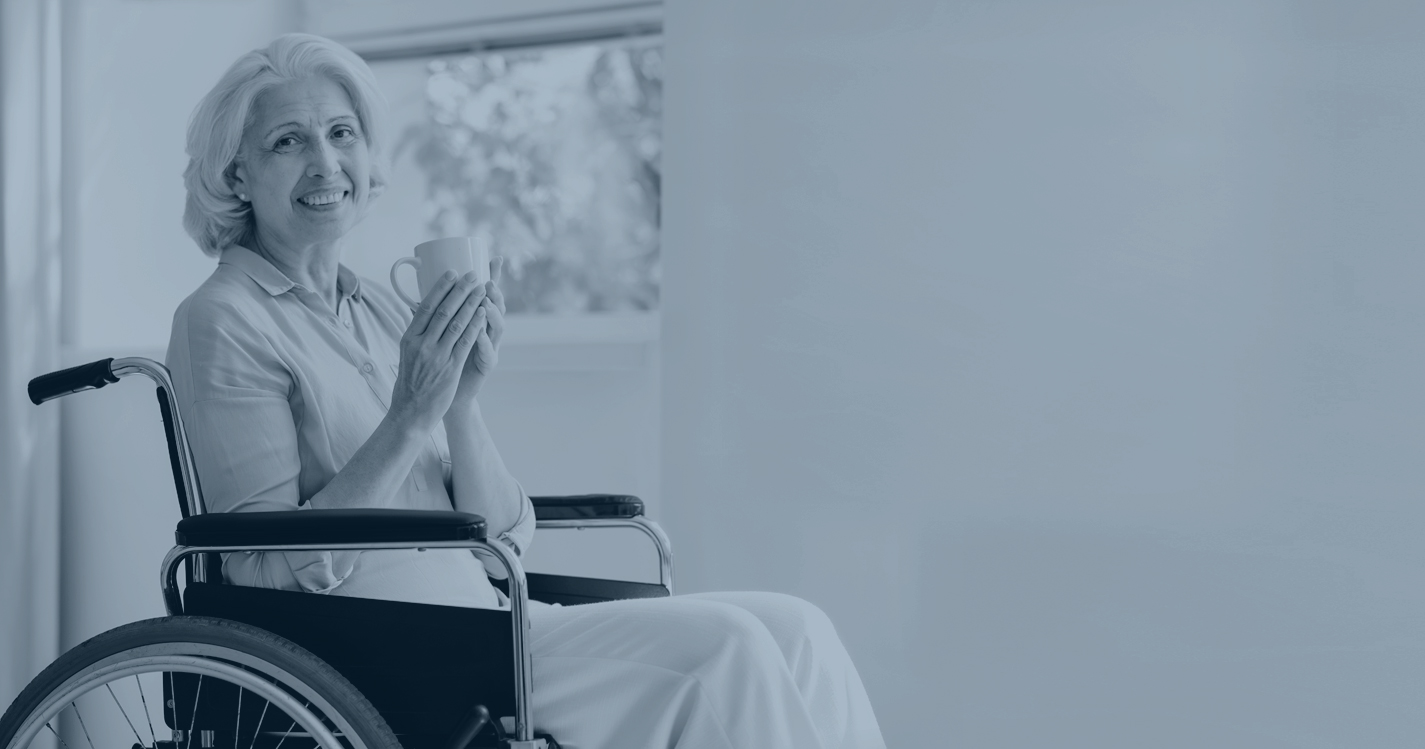 Slide 1
Would you or a loved one benefit from in-home senior care?
We specialize in providing comprehensive, non-medical, in-home care to seniors in the Dallas area.
In-Home Senior Care in Highland Park, Texas
The journey of aging is a natural part of life, and as our loved ones grow older, their needs may change. In Highland Park, Texas, a community known for its picturesque charm and vibrant culture, the importance of providing comprehensive and compassionate care for seniors cannot be overstated. This is where Amada steps in, offering a superior level of in-home senior care that is tailored to meet the unique needs of each individual. With a commitment to enhancing the quality of life for seniors, Amada brings a sense of normalcy and comfort to their golden years.
Amada Provides the Highest Level of Care for Seniors through Customizable Senior Care Plans
Caring for seniors requires a personalized approach, recognizing that no two individuals have the same requirements. Amada is dedicated to delivering a level of care that is not only compassionate but also fully customizable. Our senior care plans are carefully designed to cater to the specific needs and preferences of each senior, ensuring they receive the support they need while preserving their dignity and independence.
Our Professional Caregivers are Here for Your Senior Loved One
At Amada, we understand that entrusting the care of your senior loved one to someone else can be a challenging decision. That's why we take great care in selecting and training our caregivers. Our caregivers are not just professionals; they are compassionate care companions who are genuinely invested in the well-being and personal care of your loved ones. They build meaningful connections with seniors, providing not only physical assistance but also emotional support.
Our team provides home care services to Texas in Highland Park and many other Amada Dallas locations.
Our Elder Home Care Services
Maintaining a sense of normalcy and routine is vital for seniors to continue living fulfilling lives. Amada's comprehensive range of in-home care services and assistance with activities of daily living is thoughtfully designed to make this possible. Our caregiving team is equipped to provide support with:
Meal Preparation, Feeding
Most Non-Medical Assistance
Understanding the Ins and Outs of Long-Term Care Insurance
Navigating the financial aspect of senior care can be complex, especially when dealing with long-term care insurance. Our care team at Amada understands the intricacies of these policies and can provide guidance to families seeking clarity. We believe that understanding the financial aspects of senior care should be as seamless as the care itself.
Other Senior Living Options in Highland Park
While in-home care is a fantastic option for many seniors, it's important to explore all available options. Highland Park offers a variety of senior living choices, from assisted living communities to nursing homes to memory care facilities. Amada can help families explore these options and make informed decisions based on their loved one's needs and preferences.
Contact us to Learn More About Home Care Services in Highland Park
The journey of caring for a senior loved one can be filled with questions and uncertainties. At Amada, we're here to provide the answers and support you need. If you're in Highland Park or the surrounding areas, and you're seeking the highest level of in-home senior care, don't hesitate to reach out to us. Our compassionate team is ready to provide guidance, create personalized care plans, and make the golden years truly shine for your loved one.
Amada Senior Care Caregivers' Commitment
We are committed to exceeding the expectations of every family we work with. We realize that inviting us into your lives and home is a sign of trust. The senior home care advisers and caregivers at Amada Senior Care in Highland Park, TX will strive every day to make certain your trust in us is well-placed by providing the highest quality of personalized and compassionate senior care in Highland Park, TX. In addition, we hope to be a source of support, guidance, and comfort to you and your family, because we believe that nobody should navigate in-home care alone.
If you or a loved one would benefit from home care in Highland Park, TX, please contact Amada Senior Care in Highland Park, TX for a Free Care Needs Consultation. We work with families to create a customized plan of care which enables seniors to remain safe, independent, and comfortable in their homes, but our services are not limited to in-home care. We also provide expert senior housing advisory services in the Highland Park, TX area, financial counseling to make care more affordable, and more, because it is our mission to support you and your loved ones through every step of your senior care journey.
If you're looking for home care in Highland Park, TX, please reach out to us for a free needs consultation or call 214-550-5040.
FOR YOUR FREE CARE NEEDS CONSULTATION , FILL OUT THE FORM BELOW
At Amada Senior Care in Highland Park, TX, we understand that seniors and families make better care decisions when they're aware of all their care options. When you're ready for for home care in Highland Park, TX, Amada's care advisors will help you understand all available care options and the available financial options to fund one of our expert caregivers. In our experience, we've found that quality Highland Park, TX home care can be difficult to come by. That's why you need a Highland Park, TX senior care agency you can trust.
Oct 17, 2023
Phenomenal
Absolutely phenomenal service with loving care

Every aspect of an elderly individual"s care is addressed with incredibly capable caretakers who view your family as their own

Blessed to have found Eric and his company
Feb 21, 2023
Stacey and her ladies at Signature Pointe
My mother was able to stay in her independent living apartment because of Stacey and her ladies. They were sent from God to help with my mother! And they even showed up during the ice storm. Stacey made the arrangements for periodic assistance so easy and was always accessible to assist with any extra assistance needed. I can't say enough good things.
Jan 16, 2023
Competent and Reliable Caregivers
After vetting other home care agencies we selected Amada Home Care Dallas for our needs. Eric was professional, prompt, courteous and thorough in assessing our needs and provided us with a customized care plan. Just as important he was flexible in making changes to the plan as our circumstances evolved.



They are a knowledgeable and professional company with reasonable prices.
Amada Senior Care Reviews
Average rating:
0 reviews