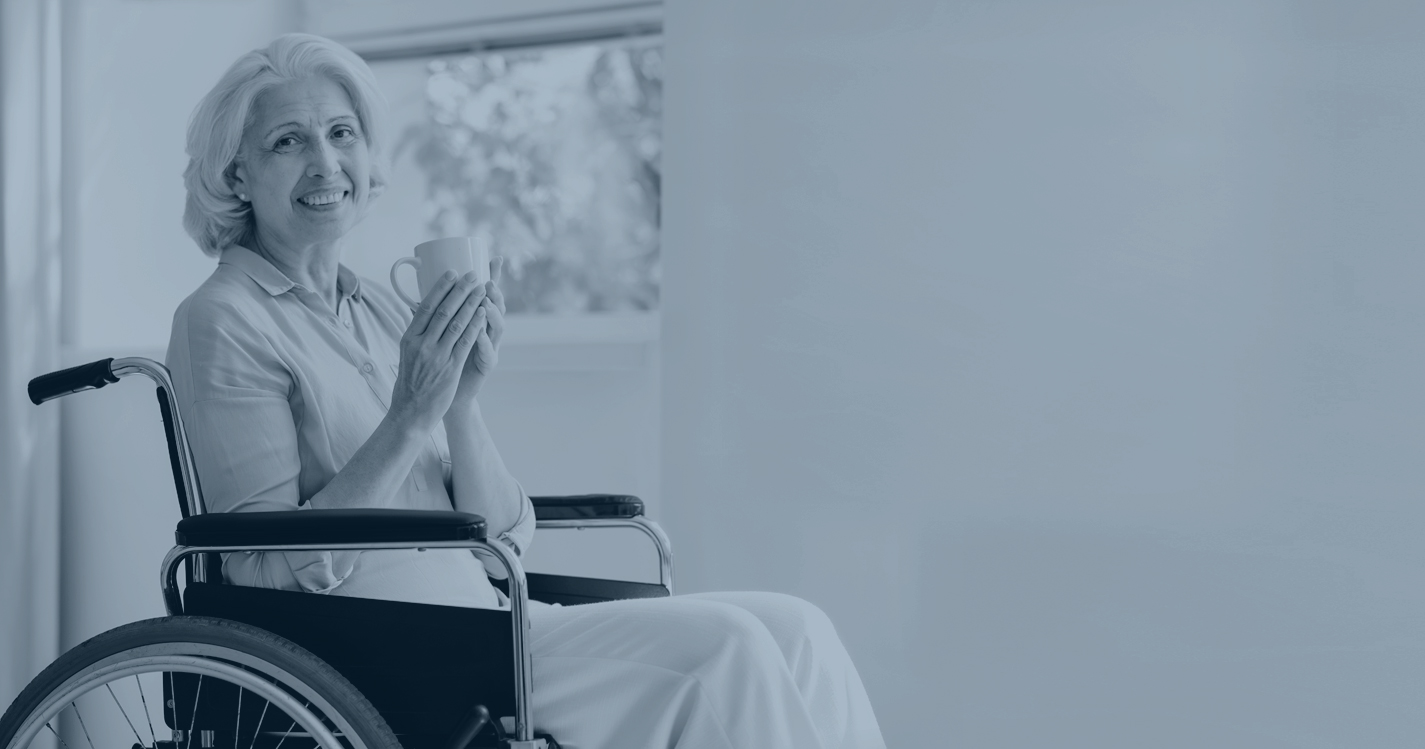 Slide 1
Would you or a loved one benefit from in-home senior care?
We specialize in providing comprehensive, non-medical, in-home care to seniors in the Dallas area.
In-Home Senior Care in Farmers Branch, Texas
As our loved ones age, their needs and requirements change, necessitating special attention and care. In Farmers Branch, Texas, we understand the importance of providing personalized and compassionate care to seniors within the comfort of their own homes. At Amada Senior Care, we take immense pride in offering top-notch in-home senior care services that cater to the unique needs of each individual. Let's explore how our customizable care plans and professional caregivers make a positive difference in the lives of our senior community.
Develop Your Senior Loved One's Level of Care with a Customizable Senior Care Plan
At Amada, we recognize that every senior has distinct needs and preferences when it comes to care. That's why we offer customizable senior care plans that can be tailored to address each individual's requirements. Our expert care team conducts thorough assessments to understand your loved one's situation, taking into account their physical condition, medical history, and personal preferences. This detailed approach allows us to create a care plan that ensures their comfort, safety, and well-being.
Our Professional Caregivers Provide Compassionate Care
Our caregivers are the heart of our services. We are dedicated to hiring and training only the most compassionate and skilled professionals who are committed to making a positive impact on the lives of seniors. With our caregivers, you can rest assured that your loved one will receive not only physical assistance but also emotional support. Our team members go beyond just performing tasks – they build genuine connections and foster relationships that promote a sense of belonging and companionship.
Our team offers senior home care services to Texas in Farmers Branch and many other Amada Dallas locations.
Receive Assistance with Activities of Daily Living and In-Home Care Services
Maintaining a sense of normalcy is vital for seniors, and our comprehensive range of in-home care services is designed to make that possible. We understand that even the smallest tasks can become challenging with age, which is why our caregivers are trained to provide assistance with activities of daily living. From bathing and dressing to running errands and preparing meals, our team is here to ensure that your loved one's daily routine remains as seamless as possible. Our caregiving team is equipped to provide support with:
Meal Preparation, Feeding
Most Non-Medical Assistance
Working with a Professional Home Care Provider on Long-Term Care Insurance
Navigating the world of long-term care insurance can be complex, but you don't have to do it alone. We offer guidance and assistance in understanding your insurance coverage and how it can be utilized to support your senior loved one's in-home care needs. Our experienced team can help you make informed decisions that align with your financial and care-related goals.
Senior Living Alternatives in Farmers Branch
While in-home care is our specialty, we understand that it might not always be the ideal solution for every senior. That's why we're dedicated to providing information and assistance in exploring alternative senior living options in Farmers Branch. Our priority is to ensure that seniors receive the care and attention they deserve in an environment that suits their needs and preferences.
Find the Best Home Care Assistance with Amada, Farmers Branch
At Amada Senior Care in Farmers Branch, we are committed to enhancing the lives of seniors and their families through top-quality in-home care services. Our customizable care plans, compassionate caregivers, and comprehensive range of services make us a trusted partner in senior care. Whether your loved one requires minimal assistance or more intensive support, we're here to provide the care that enriches their quality of life. Get in touch with us today to discover how we can make a difference in your senior loved one's journey. Providing exceptional senior care is not just a job for us – it's our passion and privilege.
Amada Senior Care Caregivers' Commitment
We are committed to exceeding the expectations of every family we work with. We realize that inviting us into your lives and home is a sign of trust. The senior home care advisers and caregivers at Amada Senior Care in Farmers Branch, TX will strive every day to make certain your trust in us is well-placed by providing the highest quality of personalized and compassionate senior care in Farmers Branch, TX. In addition, we hope to be a source of support, guidance, and comfort to you and your family, because we believe that nobody should navigate in-home care alone.
If you or a loved one would benefit from home care in Farmers Branch, TX, please contact Amada Senior Care in Farmers Branch, TX for a Free Care Needs Consultation. We work with families to create a customized plan of care which enables seniors to remain safe, independent, and comfortable in their homes, but our services are not limited to in-home care. We also provide expert senior housing advisory services in the Farmers Branch, TX area, financial counseling to make care more affordable, and more, because it is our mission to support you and your loved ones through every step of your senior care journey.
If you're looking for home care in Farmers Branch, TX, please reach out to us for a free needs consultation or call 214-550-5040.
FOR YOUR FREE CARE NEEDS CONSULTATION , FILL OUT THE FORM BELOW
At Amada Senior Care in Farmers Branch, TX, we understand that seniors and families make better care decisions when they're aware of all their care options. When you're ready for for home care in Farmers Branch, TX, Amada's care advisors will help you understand all available care options and the available financial options to fund one of our expert caregivers. In our experience, we've found that quality Farmers Branch, TX home care can be difficult to come by. That's why you need a Farmers Branch, TX senior care agency you can trust.
Oct 17, 2023
Phenomenal
Absolutely phenomenal service with loving care

Every aspect of an elderly individual"s care is addressed with incredibly capable caretakers who view your family as their own

Blessed to have found Eric and his company
Feb 21, 2023
Stacey and her ladies at Signature Pointe
My mother was able to stay in her independent living apartment because of Stacey and her ladies. They were sent from God to help with my mother! And they even showed up during the ice storm. Stacey made the arrangements for periodic assistance so easy and was always accessible to assist with any extra assistance needed. I can't say enough good things.
Jan 16, 2023
Competent and Reliable Caregivers
After vetting other home care agencies we selected Amada Home Care Dallas for our needs. Eric was professional, prompt, courteous and thorough in assessing our needs and provided us with a customized care plan. Just as important he was flexible in making changes to the plan as our circumstances evolved.



They are a knowledgeable and professional company with reasonable prices.
Amada Senior Care Reviews
Average rating:
0 reviews