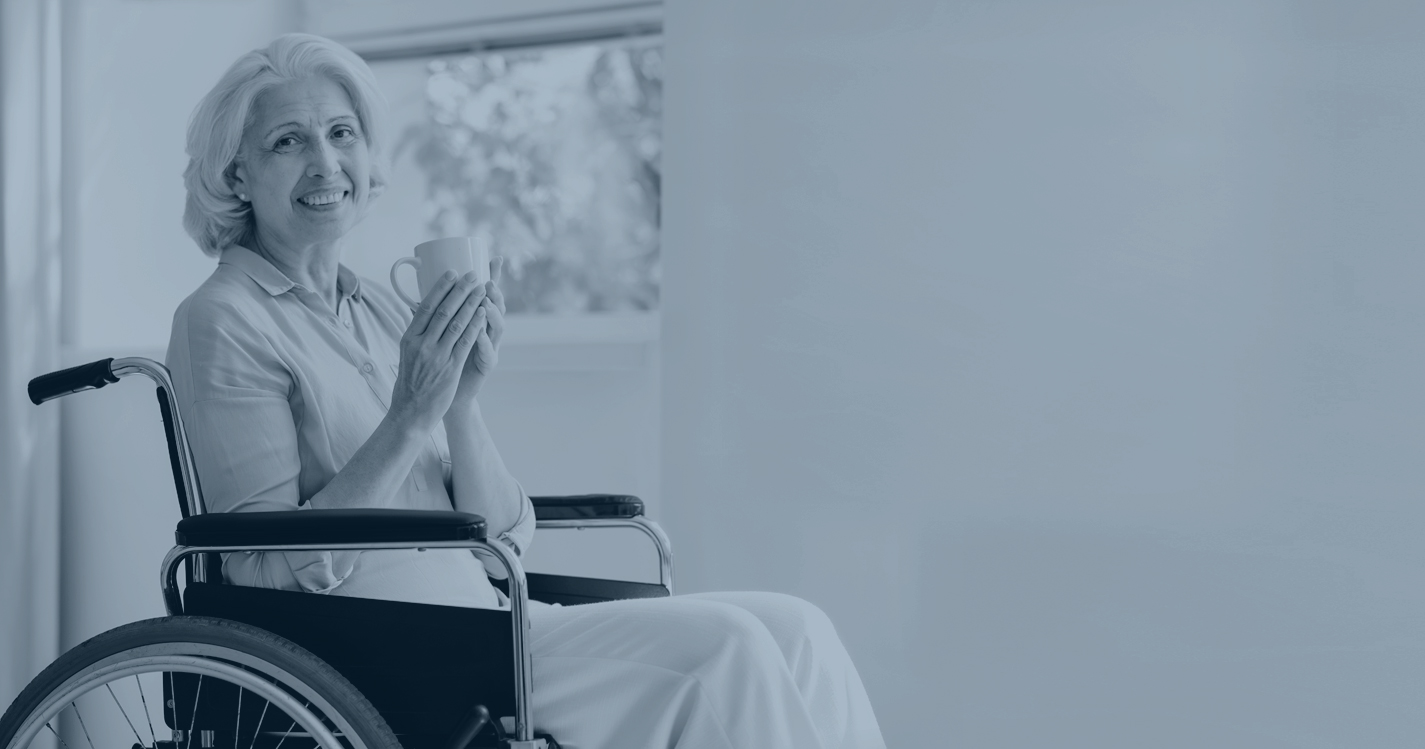 Slide 1
Would you or a loved one benefit from in-home senior care?
We specialize in providing comprehensive, non-medical, in-home care to seniors in the Dallas area.
In-Home Senior Care in Addison, Texas
At the core of our approach is the commitment to designing individualized care plans for each senior entrusted to our care. We acknowledge that every person possesses distinct personal care requirements, preferences, and circumstances. Our team of specialists collaborates closely with seniors and their families to create a care plan that addresses both their physical and emotional needs. This personalized strategy guarantees that seniors obtain the precise level of help they need while retaining the utmost independence.
Create a Senior Care Plan
At Amada, Addison we understand that the care needs of seniors may vary which is why we provide a completely customized care plan to best fit their specific personal care needs. We collaborate with our senior clients and their families to provide the best care.
Pairing Our Senior Clients with a Professional Caregiver Who Provides Compassionate Care
We understand that the bond between a senior and their caregiver goes beyond mere assistance—it's about building trust, companionship, and a genuine connection. Our meticulous caregiver matching process takes into account personalities, interests, and care requirements. This ensures that seniors not only receive the practical help they need but also enjoy the company of a caregiver who is not just a helper, but a friend.
We are proud to offer at-home elder care services to Texas in Addison and Dallas.
Our Caregivers Provide At-Home Care Services and Assistance with Activities of Daily Living
Our caregiving team provides an extensive array of home care services meticulously designed to encompass every facet of seniors' daily lives. This empowers them to maintain their routines and autonomy without compromise. Our dedicated caregivers are trained to assist with tasks such as:
Meal Preparation, Feeding
Most Non-Medical Assistance
Navigating Extended Care with a Reliable Home Care Provider
The prospect of long-term care can be overwhelming, but with a dependable home care provider at your side, the journey becomes significantly smoother. Our team possesses experience in navigating the intricacies of long-term care, offering guidance, insights, and a network of support to loved ones and family members. We advocate transparent communication and collaborative decision-making, ensuring that families are empowered to make the best choices for their loved ones.
Alternatives for Senior Living with Specialized Nursing Care Needs
While aging in one's own home is a priority for many seniors, we also acknowledge that certain individuals necessitate specialized nursing care. In such instances, our team is ready to assist in exploring alternative senior living options tailored to those precise needs. Our extensive network and local knowledge of the senior care landscape in Addison equip us to provide well-informed recommendations and aid families in making informed decisions.
Find the Best Caregiver at Amada, Addison
Embarking on the journey of senior home care represents a significant stride for both seniors and their families. It involves enhancing quality of life, ensuring safety, and nurturing a sense of belonging. If you're prepared to offer your loved ones the care they deserve, our compassionate team is poised to support you every step of the way. Together, we can formulate a personalized senior care plan that places importance on dignity, respect, and happiness. In Addison, Texas, we are not solely a provider of senior care—we are companions on the path toward a more fulfilling and enriched life for our cherished seniors. Reach out today to take the first step toward a brighter and more comfortable future.
Amada Senior Care Caregivers' Commitment
We are committed to exceeding the expectations of every family we work with. We realize that inviting us into your lives and home is a sign of trust. The senior home care advisers and caregivers at Amada Senior Care in Addison, TX will strive every day to make certain your trust in us is well-placed by providing the highest quality of personalized and compassionate senior care in Addison, TX. In addition, we hope to be a source of support, guidance, and comfort to you and your family, because we believe that nobody should navigate in-home care alone.
If you or a loved one would benefit from home care in Addison, TX, please contact Amada Senior Care in Addison, TX for a Free Care Needs Consultation. We work with families to create a customized plan of care which enables seniors to remain safe, independent, and comfortable in their homes, but our services are not limited to in-home care. We also provide expert senior housing advisory services in the Addison, TX area, financial counseling to make care more affordable, and more, because it is our mission to support you and your loved ones through every step of your senior care journey.
If you're looking for home care in Addison, TX, please reach out to us for a free needs consultation or call 214-550-5040.
FOR YOUR FREE CARE NEEDS CONSULTATION , FILL OUT THE FORM BELOW
At Amada Senior Care in Addison, TX, we understand that seniors and families make better care decisions when they're aware of all their care options. When you're ready for for home care in Addison, TX, Amada's care advisors will help you understand all available care options and the available financial options to fund one of our expert caregivers. In our experience, we've found that quality Addison, TX home care can be difficult to come by. That's why you need a Addison, TX senior care agency you can trust.
Oct 17, 2023
Phenomenal
Absolutely phenomenal service with loving care

Every aspect of an elderly individual"s care is addressed with incredibly capable caretakers who view your family as their own

Blessed to have found Eric and his company
Feb 21, 2023
Stacey and her ladies at Signature Pointe
My mother was able to stay in her independent living apartment because of Stacey and her ladies. They were sent from God to help with my mother! And they even showed up during the ice storm. Stacey made the arrangements for periodic assistance so easy and was always accessible to assist with any extra assistance needed. I can't say enough good things.
Jan 16, 2023
Competent and Reliable Caregivers
After vetting other home care agencies we selected Amada Home Care Dallas for our needs. Eric was professional, prompt, courteous and thorough in assessing our needs and provided us with a customized care plan. Just as important he was flexible in making changes to the plan as our circumstances evolved.



They are a knowledgeable and professional company with reasonable prices.
Amada Senior Care Reviews
Average rating:
0 reviews