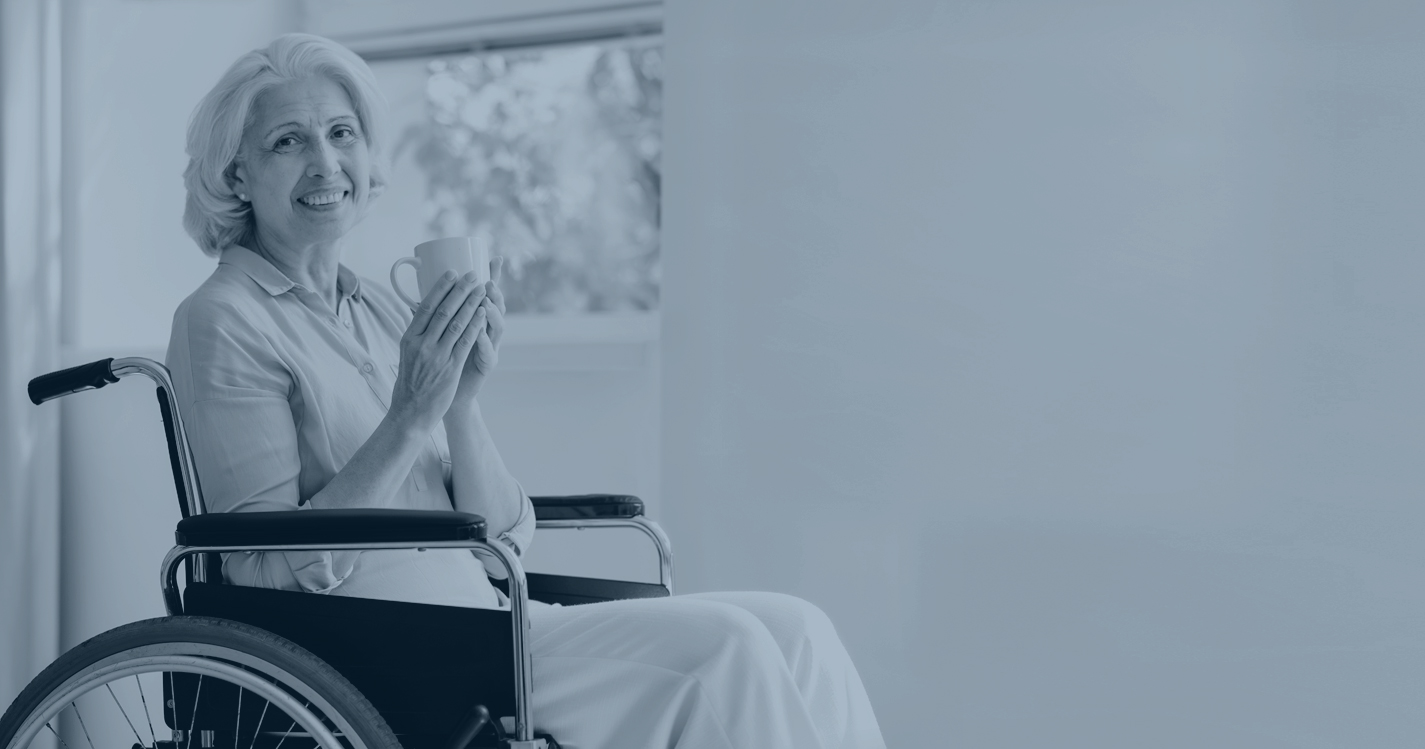 Slide 1
Would you or a loved one benefit from in-home senior care?
We specialize in providing comprehensive, non-medical, in-home care to seniors in the Bucks and Montgomery Counties area.
High-Quality At-Home Senior Care Services
in Yardley, PA
Are you or a loved one becoming frustrated because performing previously simple daily living tasks are suddenly difficult or impossible? Are you or your loved one feeling lonely from a lack of social interaction? Contact Amada Senior Care in Yardley for a Free Care Needs Consultation to find out if you could benefit from our comprehensive, non-medical, at-home care for seniors.
The experienced, compassionate care team at Amada Senior Care of Yardley, PA may be just the right resource to improve you or your aging seniors' quality of life. We specialize in enriching seniors' lives and helping them live safely and independently in their own homes for as long as possible.
Amada Senior Care home care services include:
Customized comprehensive, non-medical, in-home care plans designed to meet each client's specific needs and budget.
High-quality, in-home care focused on keeping our clients living securely in their own home. We provide assistance with activities of daily living (ADLs) including bathing, dressing, light housekeeping, running errands, meal prep, and much more.
Companionship and support to keep seniors socially engaged, happy, and thriving.
Expert senior housing and financial advisory services to help ease the stress of arranging senior care services and to help make it accessible. We can help with Long-Term Care insurance (LTCi) and VA benefits.
Contact us online for a free needs consultation, or speak to a representative by calling our phone number at 215-422-3095. We care for seniors in Pennsylvania in the Philadelphia suburbs including Yardley, Bensalem, Bristol, Langhorne, Levittown, Morrisville, Richboro, and Newtown, as well as in New Jersey in Hamilton Township, Trenton, and the surrounding areas.
Amada Caregivers are Trained to Offer Assistance with Activities of Daily Living (ADLs) such as:
Meal Preparation, Feeding
Most Non-Medical Assistance
The Right Care for Yardley, PA seniors
Amada Senior Care in-home caregivers have extensive knowledge and experience in providing the right care for older adults. But we don't just walk in assuming we know what that right care is. We know the care we provide not only affects our senior home care clients, but also the people who love them and who worry about them. For that reason, we always involve the senior's family and loved ones in determining what home care services work best for everyone.
You know your loved one's needs, concerns, personality, and desires, and we need your feedback to help us create a comprehensive, non-medical, in-home care plan that keeps your loved one at home as long as possible. Part of that plan ensures that the Amada caregivers are the right ones for the job. That's why our senior care plan includes matching our home care clients with the trained Amada caregivers best qualified to complement their personality, interests, and physical needs.
We provide expert care and attention, so you can rest assured your loved one is in capable hands. Whether helping clients who are dealing with memory loss, Parkinson's, mobility issues, or other age-related issues, our care team's goal is to provide the care that keeps our senior clients safe while maintaining their dignity and independence.
We offer assistance with ADLs, ranging from meal preparation to medication reminders to running errands to helping them bathe and dress to helping keep their home clean and organized the way they like it. Most importantly, though, we look out for their emotional wellbeing. When seniors have daily social interaction with someone who listens to their stories, helps them tinker around in the garage, or walks with them in the park, their entire attitude and outlook can shift, really helping them thrive.
Care Plans and Services that Change
with Our Clients' Changing Needs
Our at-home senior care plans are dynamic and ever-changing. Our clients' health and needs can change, and we adjust our services to accommodate those changes. Just as the family provided initial input, we frequently reach out to them and our clients so that we continue to provide the very best care and companionship. 
We tailor our care plans to meet the ongoing individual needs of our clients and their families by constantly monitoring the effectiveness of our in-home care aides and our client's well-being. We know the time may come when you need healthcare services that we cannot provide, which is why our Yardley Amada Senior Care expert senior housing advisors can also help families transition to the next step in care services. 
We can help find a senior living care facility that's right for you. We have a fully vetted list of assisted living facilities, nursing homes, dementia care or memory care facilities, or other types of senior housing that can meet your care needs, budget, and personal preferences.
Compiled from years of experience in eldercare and knowledge of area senior health care facilities that are properly licensed and have passed our strict review, our senior housing list is designed to help you narrow your choices to the very best. You are under no obligation to select a facility we recommend, and all our housing advisor services are FREE to our clients.
Help with Paying for Senior Care in Yardley, PA, PA
Our financial advisors can also help families figure out the best ways to pay for in-home care services or assisted living. The first thing so many people ask about when it comes to financing senior care is how, or if, Medicaid or Medicare works. Our expert financial counselors can explain that, and so much more, so you do not need to spend your time researching and worrying about pricing and financing options.
If you have Long-Term Care insurance, our Long-Term Care insurance (LTCi) claims experts can help you determine exactly what your policy does and doesn't cover. We can give you guidance to access and activate the policy, and provide assistance with submitting claims, and billing the insurance company so you get paid quickly and fully.
For private pay clients, our financial coordinators can identify appropriate in-home personal care or senior housing advanced care financing strategies, consider the pros and cons of each, and make a recommendation to help make senior care more affordable.
For our U.S. military veterans and their spouses, we can determine if there are certain in-home senior care Veterans Administration (VA) benefits for which you may be eligible. We can also help explain the VA eligibility requirements for in-home care, respite care, nursing homes, or Alzheimer's care in other residential settings.
Our Unwavering Commitment to Our Senior Community
At Amada Senior Care in Yardley, we are committed to exceeding the expectations of every family we work with and the senior loved ones entrusted to our care. When families are unable to provide the kind or level of care their aging family members need, we are there to fill in the gaps and bring about real peace of mind.
We realize when we are invited into your lives and homes it is a sign of trust, and we are committed to making certain you know without a doubt that your trust in us is well-placed. How? By providing only the highest quality of personalized and compassionate senior care throughout Yardley and the surrounding areas.
If you're looking for in-home care in Yardley, please call us at 215-422-3095 or reach out to us online for a free needs consultation.
TO SCHEDULE YOUR FREE CARE NEEDS CONSULTATION, FILL OUT THE FORM BELOW
Let us help you with finding the right senior care options for you in the Yardley area. We specialize in senior care, and our Amada Senior Care care advisors can help you understand your available caregiving options and the available financial options to fund one of our expert caregivers.
Nov 18, 2022
Really top-notch!
Amada is making the world of difference to my father - and to his daughters. He is getting really wonderful assistance, which is clearly provided with true warmth and care. Matt is terrific about keeping our far-flung family informed. We could not be happier that the Amada family is helping to care for our father!
Nov 4, 2022
Great Place to Work!
Amada is a great place to work! Flexible hours, pleasant working environment and helpful staff!
Nov 3, 2022
Amazing
Such a great experience! It's so hard to find people you feel you can trust to help care for people you love the most. So glad we went with Amada!
Page 1 of 5:
«
‹
1
2
3
4
5
›
»
Amada Senior Care Reviews
Average rating:
0 reviews