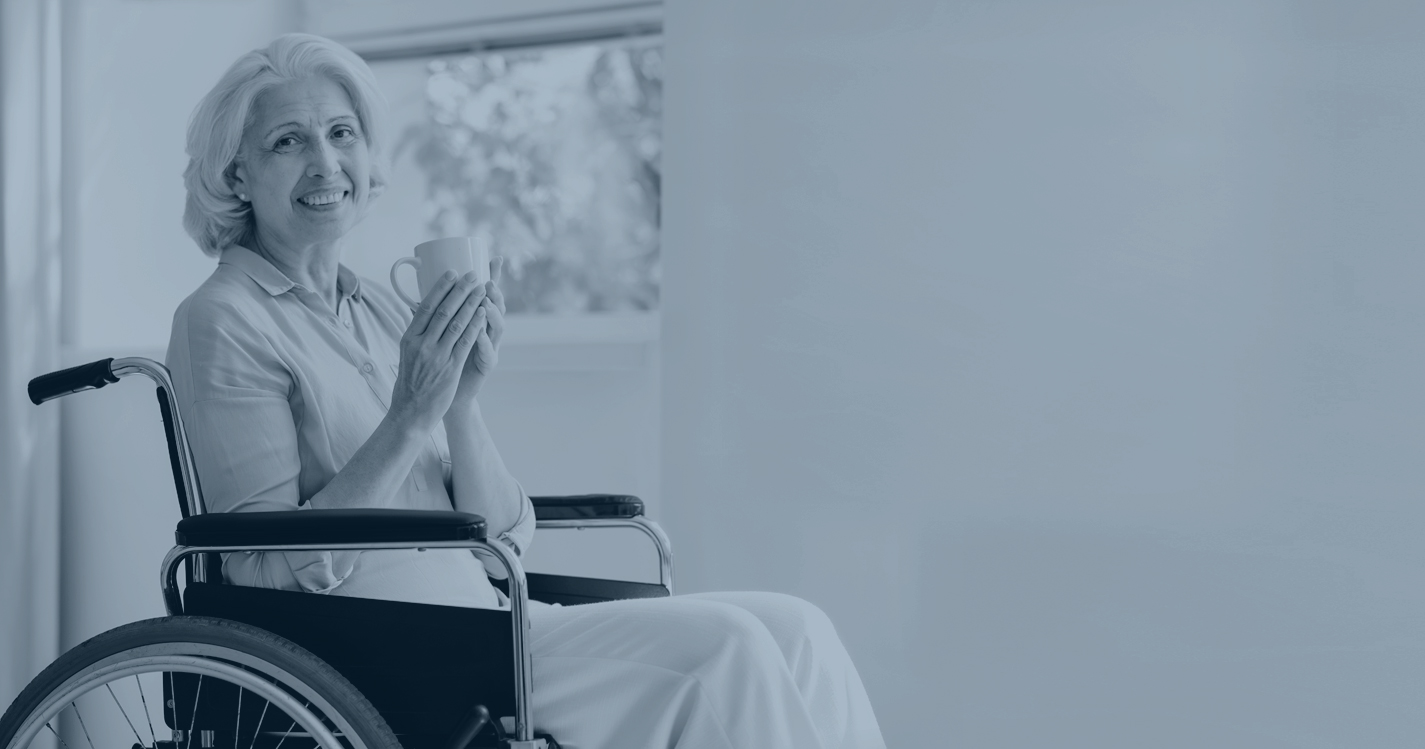 Slide 1
Would you or a loved one benefit from in-home senior care?
We specialize in providing comprehensive, non-medical, in-home care to seniors in the Bucks and Montgomery Counties area.
In-Home Senior Care in Southampton, Pennsylvania
At Amada, Southampton we are passionate about providing senior home care services for seniors living in Montgomery county. Our care team understands the difficulties of aging and seniors losing their independence. With the support of our caregivers, our senior clients will be able to age gracefully in their own homes, and family members will have peace of mind knowing their senior loved one is in good hands.
Start Your Senior At-Home Care Journey
To start your senior home care journey, we provide a Free Care Needs Consultation. This allows us to sit down with our senior clients and their family members to discuss specific care needs. Once we have established our senior client's unique care needs, we develop a completely customizable senior care plan.
Finding a Caregiver to Reflect Your Exact Care Needs
As a part of the care plan, we select a caregiver who will best complement the needs of our senior client. Our caregivers are reliable and highly trained in providing support and high-quality companion care. Caregiving is more than just helping with the day-to-day. Companionship is a big part of our caregivers' services, providing a friendly face for seniors to socialize with and someone to rely on.
Accommodating Senior Care Services in Southampton
Our caregivers in Southampton also provide assistance with most non-medical in-home care services and activities of daily living (ADLs) such as:
Meal Preparation, Feeding
Most Non-Medical Assistance
Navigating In-Home Health Care Claims and Benefits
Finding the right in-home health care can be stressful. Our care professionals are here to help provide support with Long-Term Care insurance benefits and claims. We also support Veterans and their spouses with VA benefits. Making sure you're senior loved one receives the best care is very important.
Elder Living Options in Southampton
Although in-home care is great for seniors, as a home care agency we understand that it might not be suitable for all of our senior clients. We are happy to recommend pre-screened personal care options such as assisted living facilities, memory care homes, and nursing homes that provide skilled nursing care. Some of our senior clients may need assistance with Parkinson's, Alzheimer's, or dementia care. The quality of life and well-being of our senior clients will always come first, and we are here to help.
Find Professional Senior Caregivers with Amada, Southhampton
At Amada, Southampton, we are passionate about providing quality senior home care services. Our team of professionals will provide the hands-on support and companionship your senior loved one needs to age gracefully in the comfort of their own home. To learn more about our senior home care services, contact us today.
Amada Senior Care Caregivers' Commitment
We are committed to exceeding the expectations of every family we work with. We realize that inviting us into your lives and home is a sign of trust. The senior home care advisers and caregivers at Amada Senior Care in Southampton, PA will strive every day to make certain your trust in us is well-placed by providing the highest quality of personalized and compassionate senior care in Southampton, PA. In addition, we hope to be a source of support, guidance, and comfort to you and your family, because we believe that nobody should navigate in-home care alone.
If you or a loved one would benefit from home care in Southampton, PA, please contact Amada Senior Care in Southampton, PA for a Free Care Needs Consultation. We work with families to create a customized plan of care which enables seniors to remain safe, independent, and comfortable in their homes, but our services are not limited to in-home care. We also provide expert senior housing advisory services in the Southampton, PA area, financial counseling to make care more affordable, and more, because it is our mission to support you and your loved ones through every step of your senior care journey.
If you're looking for home care in Southampton, PA, please reach out to us for a free needs consultation or call 215-422-3095.
FOR YOUR FREE CARE NEEDS CONSULTATION , FILL OUT THE FORM BELOW
At Amada Senior Care in Southampton, PA, we understand that seniors and families make better care decisions when they're aware of all their care options. When you're ready for for home care in Southampton, PA, Amada's care advisors will help you understand all available care options and the available financial options to fund one of our expert caregivers. In our experience, we've found that quality Southampton, PA home care can be difficult to come by. That's why you need a Southampton, PA senior care agency you can trust.
Aug 16, 2023
Perfect for Mom
Mom was in need of someone who was caring, soft spoken and willing to just listen. Amada provided that care when they sent Lesia to us. Lesia makes Mom laugh, assists her in anything she needs to do and always with a smile. Lesia has made my Mom feel special and feel that she has a friend, someone to talk to, someone who just wants to visit with her. My sisters and I are grateful that Mom's is happy and Lesia from Amada makes this happen.
Aug 2, 2023
Caring and Responsive
Amada Sr. Care's caregivers have quickly learned how to most appropriately respond to my brother's needs. He's very happy, and so am I!
Jul 17, 2023
Caregiving Compassion and Knowledge
We are very grateful to have Sherice from Amada with us during the weeks before his passing, as well as the years she has cared for my dad. Her compassion and knowledge of this phase of his life were something we will always be very grateful for. She was a huge help to him and to us in his final hours.

Thank you and your staff for working with us to get us the extra help we needed these last few months.
Amada Senior Care Reviews
Average rating:
0 reviews