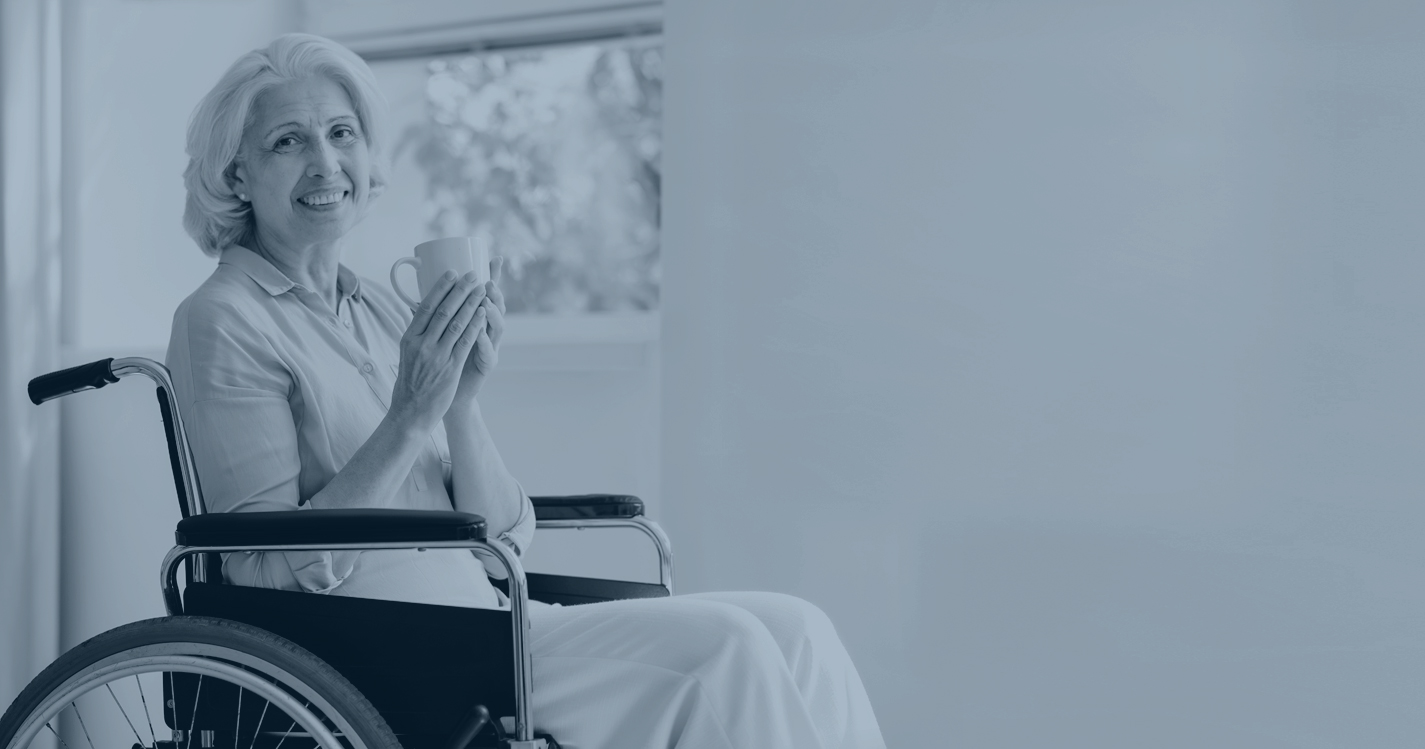 Slide 1
Would you or a loved one benefit from in-home senior care?
We specialize in providing comprehensive, non-medical, in-home care to seniors in the San Diego Central area.
High Quality Senior Home Care Services in La Mesa, California
Looking for in-home senior care can be a headache. At Amada Senior Care, La Mesa, California, our experienced caregivers can provide your loved one with the high-quality, compassionate care they need and deserve. From companionship and light housekeeping to more intensive care, we have a wide range of services to choose from.
We understand that making the decision to seek in-home senior care is not always easy, but our team is here to help you every step of the way. We'll work with you to create a personalized care plan that fits your loved one's needs and budget. And we're always available to answer any questions or address any concerns you may have.
We provide assistance with Long Term Care insurance (LTCi) claims and appeals. And we provide a Free Care Needs Consultation to better understand the needs of our senior clients.
Enriching seniors' lives is something that gives us joy, let us be a part of your senior home care journey.
Types of In-Home Senior Care Services Offered by Amada Senior Care
We provide a wide range of in-home senior care services to meet the needs of our clients. We support our senior clients in independent living and activities of daily living:
Bathing, Grooming and Dressing Assistance
Light Housekeeping and Laundry
Companionship and Socialization
Grocery Shopping and Errands
Toileting and Incontinence Care
Most Non-Medical Assistance
Matching Our Caregivers
We take the time to get to know our clients and their families. We learn about their interests, needs, and preferences. This helps us match them with a caregiver who is the right fit for them – someone who they can connect with and who will provide the type of care they need.
Our caregivers are experienced, reliable, and compassionate. They receive ongoing training to ensure they are providing the best possible care. And they are bonded and insured for your peace of mind.
Our in-home caregivers can provide care for a few hours a day or 24/7 live-in care. We can also accommodate short-term and long-term needs.
We understand that caring for a loved one who is living with dementia or Alzheimer's can be challenging. That's why we have caregivers who are specifically trained in providing dementia and Alzheimer's care. They know how to create a safe and supportive environment for your loved one, and how to manage behaviors that may occur.
Our caregivers not only act as home helpers but also companions. They can provide valuable conversation and keep your loved one mentally stimulated. This can help to reduce feelings of isolation and depression, which are common among seniors living at home.
Our excellent team offers in-home elder care services to California in La Mesa and Central San Diego.
Creating a Senior Care Plan
A key part of matching our senior clients with the right caregiver is by creating a completely customizable senior care plan to make sure all of their needs are being met.
Some factors we take into consideration when creating a care plan include:
The type of care needed
The frequency and duration of visits
The times of day care is needed
Specialized needs, such as dementia or Alzheimer's care
After we have a good understanding of your loved one's needs, we'll develop a personalized care plan. We'll also work with you to create a schedule that works for everyone involved. And we're always available to make changes to the care plan as needed.
The quality of life for our senior clients is very important to us. We understand that in-home care is a big step and we want to support our senior clients and their family members every step of the way.
Our Home Care Services
We offer many different home care services to help support our senior clients. These vary from the day to day tasks, outings, medication reminders, and more. We also support our senior clients and their families with Long-Term Care insurance claims and appeals.
Our goal is to help our clients age in place, and we will work with you to create a care plan that meets all of your loved one's needs. Contact us today to learn more about how we can help or to schedule a Free Care Needs Consultation.
Personal Care and Other Care Options
The personal care of our senior clients is top priority for us here at Amada Senior Care, La Mesa. Our caregivers are experienced, reliable, and compassionate. They provide bathing, grooming, dressing assistance, toileting care and more.
In addition to personal care services, we also offer a variety of other care options:
Dementia and Alzheimer's Care
Respite Care
Hourly Care
24/7 Live-in Care
We can accommodate short-term and long-term needs for all of our services. We also understand that each senior is unique and may have different needs, which is why we offer a customizable care plan.
We also recognize that in-home care may not always be the best care option for our senior clients. We are happy to recommend other senior living options or nursing homes to best support elder care for our clients.
Our Commitment to You
Amada Senior Care, La Mesa, is dedicated to the well-being and care of our elderly clients. Our in home caregivers are dedicated to enriching the lives of seniors. We provide a team that strives for the best quality of life for our seniors. We are filled with compassion and care. Start your in-home senior care journey with us today.
If you're looking for home care in La Mesa, California, please reach out to us for a free needs consultation or call 858-866-9005.
FOR YOUR FREE CARE NEEDS CONSULTATION,
PLEASE FILL OUT THE FORM BELOW
At Amada Senior Care in La Mesa, California, we understand that seniors and families make better care decisions when they're aware of all their care options. When you're ready for for home care in La Mesa, California, Amada's care advisors will help you understand all available care options and the available financial options to fund one of our expert caregivers. In our experience, we've found that quality La Mesa, California home care can be difficult to come by. That's why you need a La Mesa, California senior care agency you can trust.
Sep 9, 2023
End of life care of dementia patient
My sister with advanced dementia needing 24-hour care was not the easiest patient to easiest person to care for. Her disease made it necessary to have

special understanding and compassion to have 12-hour shifts to work.

The Amada Scheduler, Karin worked hard to find some care-givers to care for her.

They found some EXCELLENT ONES! They REALLY CARED to her last breath!

We are REALLY GREATEFUL!
Nov 29, 2022
Entire Care Team is Great!
The owner John is the consummate professional who counseled us every step of the way. My parents, who are 90 years old, first said they didn't want anyone in their home, then came to love their caregivers! John and his caregiving team deliver kindness and our family feels blessed to have experienced a seamless transition to in-home senior care. The entire care team is great!
Jun 10, 2022
My Husband's Care Was Perfect
It is with great pleasure that I recommend Amada Senior Care. I am pleased especially with the quality services. The owners provide prompt client service. Compared to other home care providers, the quality of caregiving services and pricing is among the best. My husband became ill while visiting and his care was perfect in every way from personal hygiene care, driving to physicians, and various trips for health and welfare. I highly recommend Amada Senior Care for its sterling reputation. I could not be more pleased.
Amada Senior Care Reviews
Average rating:
0 reviews