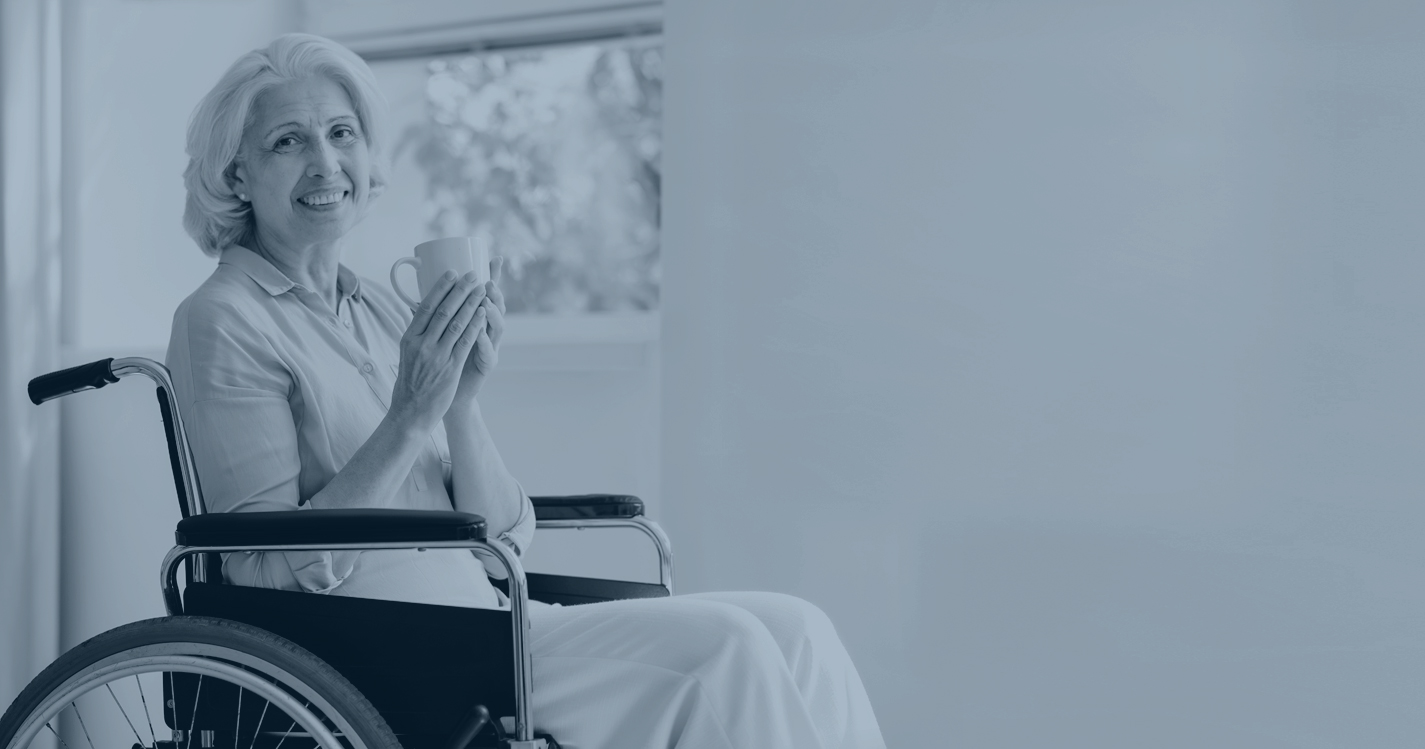 Slide 1
Would you or a loved one benefit from in-home senior care?
We specialize in providing comprehensive, non-medical, in-home care to seniors in the San Diego Central area.
Compassionate Elderly Home Care in Del Cerro, California
At Amada Senior Care, Del Cerro, we specialize in delivering complete, non-medical in-home care to elders in San Diego. We offer a Free Care Needs Consultation to anyone interested in learning more about the advantages of in-home senior care. Our goal is to make seniors' lives better by aiding them in remaining safe in their own homes and continuing to participate in their favorite activities. Assistance with activities of daily living (ADLs) is one of the many customized services that our caregivers provide to our senior clients—everything from meal preparation to medicine reminders to transportation, shopping, and running errands, among other things.
As part of our dedication to enriching seniors' lives, we provide more than simply in-home care. We also provide skilled senior housing consulting services, financial advice, and representation as your personal champion for getting and activating Long-Term Care insurance (LTCi) coverage.
Our Care Services for Activities of Daily Living (ADLs):
Meal Preparation, Feeding
Most Non-Medical Assistance
Matching Senior Clients with Our Caregivers
Finding the ideal companion is an important part of our senior care plan. We guarantee that we will identify the ideal caregiver to assist with ADLs and to enrich the lives of our senior clients by making sure they are not only secure and comfortable but also happy and thriving. As a consequence, we work closely with our senior clients and their families to create a customized home care plan that allows them to remain safe and comfortable in their own homes.
Exceeding Care Needs in Del Cerro, CA
We recognize that allowing us into our senior clients' lives has a significant influence on them and their families. When a family member has a need that you can't supply, it's natural to feel frustrated and helpless. By including their loved ones in our senior care plan and maintaining a constant connection with them, we gain a deeper understanding of our clients' requirements and alleviate concerns about their safety, quality of life, and comfort.
To learn more about how one of our expert caregivers can improve their comfort and safety, please contact us for a Free Care Needs Consultation. Our goal is to provide a caring atmosphere for each of our senior clients so that they can remain independent. Providing quality in-home care is more than a job, it's our passion.
Our work with our elderly customers does not end with the establishment of a customized senior care plan. To ensure that we are delivering the best possible care and companionship, we keep track of each caregiver and check in with our senior clients and their family on a regular basis.
Developing Senior Care Plans
Our senior clients' needs are always prioritized at Amada Senior Care, Del Cerro. As experts in Long-Term Care insurance claims, we assist our customers with the complexities of validating benefits and filing claims. We also check to see if any Veterans Administration benefits are available for clients who have served in the military or their spouses. To offer the best payment alternatives, we might seek the advice of a senior home care financial specialist.
If circumstances dictate that other senior living options are a better alternative care choice than in-home care services, we are happy to provide different care options that we have pre-screened through an in-person visit. The majority of consumers are unprepared to choose the best home care agency. Our team of experts can guide you through the procedure.
We will be there for our senior clients every step of the way. We want to make all aspects of in-home care as simple and stress-free as possible. Our senior care plan will maximize long-term care insurance benefits, administer payments, and handle other logistics so you and your family can concentrate on more essential things.
Our Commitment to Elder Care
We are committed to exceeding the expectations of every family we work with. We realize that inviting us into your lives and home is a sign of trust. The senior home care advisers and caregivers at Amada Senior Care in Del Cerro will strive every day to make certain your peace of mind is well-placed by providing the highest quality of personalized and compassionate senior care in Del Cerro. In addition, we hope to be a source of support, guidance, and comfort to you and your family, because we believe that nobody should navigate in-home care alone.
We recognize that inviting us into your lives and homes reflects your faith in our abilities. Every day, our counselors and caregivers will work hard to guarantee that your peace of mind is secure by offering the highest quality of specialized and compassionate in-home senior care. We also endeavor to provide support, direction, and comfort to you and your family, as we believe that no one should have to navigate in-home care alone.
If you're looking for home care in Del Cerro, California, please reach out to us for a free needs consultation or call 858-866-9005.
FOR YOUR FREE CARE NEEDS CONSULTATION,
PLEASE FILL OUT THE FORM BELOW
At Amada Senior Care in Del Cerro, California, we understand that seniors and families make better care decisions when they're aware of all their care options. When you're ready for for home care in Del Cerro, California, Amada's care advisors will help you understand all available care options and the available financial options to fund one of our expert caregivers. In our experience, we've found that quality Del Cerro, California home care can be difficult to come by. That's why you need a Del Cerro, California senior care agency you can trust.
Sep 9, 2023
End of life care of dementia patient
My sister with advanced dementia needing 24-hour care was not the easiest patient to easiest person to care for. Her disease made it necessary to have

special understanding and compassion to have 12-hour shifts to work.

The Amada Scheduler, Karin worked hard to find some care-givers to care for her.

They found some EXCELLENT ONES! They REALLY CARED to her last breath!

We are REALLY GREATEFUL!
Nov 29, 2022
Entire Care Team is Great!
The owner John is the consummate professional who counseled us every step of the way. My parents, who are 90 years old, first said they didn't want anyone in their home, then came to love their caregivers! John and his caregiving team deliver kindness and our family feels blessed to have experienced a seamless transition to in-home senior care. The entire care team is great!
Jun 10, 2022
My Husband's Care Was Perfect
It is with great pleasure that I recommend Amada Senior Care. I am pleased especially with the quality services. The owners provide prompt client service. Compared to other home care providers, the quality of caregiving services and pricing is among the best. My husband became ill while visiting and his care was perfect in every way from personal hygiene care, driving to physicians, and various trips for health and welfare. I highly recommend Amada Senior Care for its sterling reputation. I could not be more pleased.
Amada Senior Care Reviews
Average rating:
0 reviews