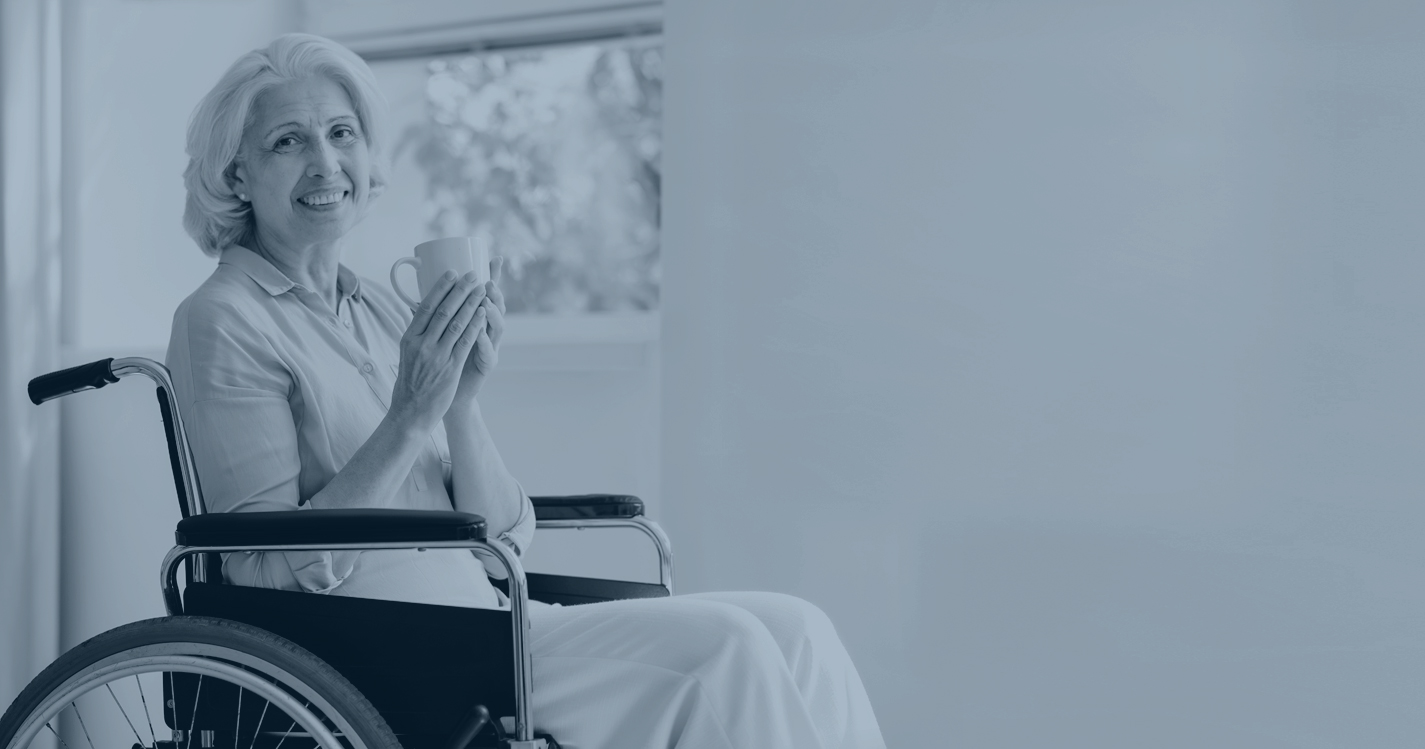 Slide 1
Would you or a loved one benefit from in-home senior care?
We specialize in providing comprehensive, non-medical, in-home care to seniors in the NorthShore area.
The Best in Senior Home Care in Wilmette
Looking for in-home senior care for yourself or a loved one? Please contact us at Amada Senior Care in Wilmette, Illinois for a Free Care Needs Consultation. We offer comprehensive, personalized, and non-medical in-home care to seniors in the Wilmette area. At Amada, we work hard to live out our mission of enriching seniors' lives. First, we help them live safely in their own homes. Second, we supporting them as they continue to pursue their favorite hobbies, interests, and activities. Among the many varied personalized services our home-care aides provide is assistance with activities of daily living (ADLs), which can include everything from personalized meal preparation and running errands to assistance with personal care activities and other tasks designed to support seniors' healthy, independent living.
What makes Amada Senior Care different from other companies that provide home care in the Wilmette, Evanston and Skokie areas? For starters, our home care services aren't limited to just basic in-home care. As part of our mission to enrich our senior clients' lives, we also provide expert senior housing advisory services in the Wilmette area and financial counseling to help make senior care more affordable. We can also act as your representative for accessing and activating Long-Term Care insurance (LTCi) benefits.
Amada Caregivers Provide Assistance
with Activities of Daily Living (ADLs) like:
Meal Preparation, Feeding
Most Non-Medical Assistance
Independent Living for Seniors in Wilmette, IL
At Amada, we don't just take care of the basics of daily living, we also strive to ensure our clients are living their best lives. Our caregivers are dedicated to providing real companionship. We know companionship — not just help with ADLs — can enrich your loved one's life. Let us work with you and your senior loved one to create a home care plan that covers the basics of daily living plus time for fun and friendship as well. Our services include matching your loved one with the home caregiver who is best suited to them and your family. We know a "good fit" will go a long way in achieving success with independent living in a safe and nurturing environment.
When it comes to senior care in Wilmette, let Amada Senior Care be your trusted partner. Whether our caregivers are helping your loved one make their favorite dessert or taking them shopping at the local farmer's market, you can rest assured that your loved one is receiving the best care for their physical and emotional needs. Contact us today to learn more.
Genuine Care for Seniors in Illinois
We have found that one of the best ways to ensure a positive outcome with our senior services is to involve our client's loved ones in the planning and ongoing monitoring of their care plans. By staying in touch and providing regular updates, we can help ensure the safety and well-being of each of our valued senior clients, while providing peace of mind to the family members who love them.
Would you like to learn more about how an Amada in Wilmette in-home caregiver can help your loved one with ADLs and life-enriching activities? Whether you are looking for home care in Wilmette, Evanston, Glenview, or the surrounding areas, you can rely on Amada Senior Care for compassionate, reliable care.
Personalized Senior Home Care in Wilmette
When it comes to home care in Wilmette, let us help you navigate the often-confusing process of Long-Term Care insurance claims. Not only can we help you verify and submit claims for LTCi, but we can also help verify VA benefits for military families. If your loved one's situation indicates that a specialized senior living or retirement community, memory care facility, or nursing home is a better fit than in-home care, we can recommend communities and assisted living facilities that we have pre-screened by way of an in-person visit. Choosing the best company for home care in Illinois can be challenging; however, all of us at Amada Senior Care in Wilmette are here to help provide whatever we can to ensure the high-quality continuing care for older adults that you and your loved one needs.
We have years of experience and knowledge of the many senior living options in the Wilmette area. We also have good, working relationships with the coordinators who oversee skilled nursing, board-and-care homes, assisted living, and other communities. We understand that, especially for people new to elder care, the many senior living options available in the Wilmette area can feel very overwhelming. We help our senior home care clients and their families explore all their senior living options with wisdom and understanding so that you can feel confident your loved one is in the best hands.
At Amada Senior Care in Wilmette, we will support you and your family every step of the way. We really do want to reduce our clients' burdens and make all aspects of home care in Wilmette as easy as we can. Let us coordinate an in-home senior care plan that makes the best use of your or your loved one's Long-Term Care insurance benefits, manages payments, and handles other details so you and your family can focus on more important matters in your daily lives.
Amada Senior Care Caregivers' Commitment to Excellence
We are committed to exceeding the expectations of everyone we work with. We realize that when you invite our care providers into your lives, you are placing your trust in them and in us. The senior home care advisers and caregivers at Amada Senior Care in Wilmette work every day to earn that trust, by providing personalized and compassionate senior care in Wilmette that each senior and their family members can depend on. In addition, we hope to always be a source of support and guidance, because we believe nobody should have to figure out how to navigate in-home care and senior home health care services alone.
If you or a loved one could benefit from working with a home care agency serving Wilmette, Highland Park, Oak Park, and the surrounding areas, please contact Amada Senior Care for a Free Care Needs Consultation. We work with families to create a customized plan of care, enabling seniors to remain safe, independent, and comfortable in their own homes. We also provide expert senior housing advisory services in the Wilmette area, financial counseling to make care more affordable, and more. We mean it when we say it's our mission to walk with you and your loved ones throughout each step of your senior care journey.
If you're looking for home care in Wilmette or the surrounding areas, please reach out to us for a free needs consultation, or call 847-324-9450.
FOR YOUR FREE AMADA CARE NEEDS CONSULTATION, FILL OUT THE FORM BELOW
At Amada Senior Care in Wilmette, we know that seniors and families make better care decisions when they know about all of their care options. When you're ready for home care in Wilmette, Amada's expert care advisors will help you understand the process and explore all your available financial options, so you can fund one of our kind caregivers. Contact Amada in Wilmette today to learn more.
Feb 25, 2022
Care that comes from the heart
I was fortunate to find Jenny while trying to help an aunt and uncle with their long-term care insurance. Even though I wasn't sure if we would need her services, Jenny gave me her time and expertise, to help me understand the right steps to take and how Amada might be part of the path forward. Jenny's caring approach and her expertise in dealing with LTC insurance policies helped me feel more comfortable with the next steps. And clearly, any company run by a person like Jenny will offer the level and quality of in-home care that any family would want.
Jan 26, 2022
Thank You
Thank you for your assistance at a difficult time.
Aug 26, 2021
Highly recommend
Hello! I would like to leave a review for Jenny Novy and Amada NorthShore! This home care agency is truly wonderful; they genuinely care for clients and families. The response time is very fast and efficient. I would recommend them to anyone looking for care. They make all of it very easy and smooth for the family. The care provided is quality and sincere! This is the best place if you are looking and you should expect only excellence!
Page 1 of 5:
«
‹
1
2
3
4
5
›
»
Amada Senior Care Reviews
Average rating:
0 reviews