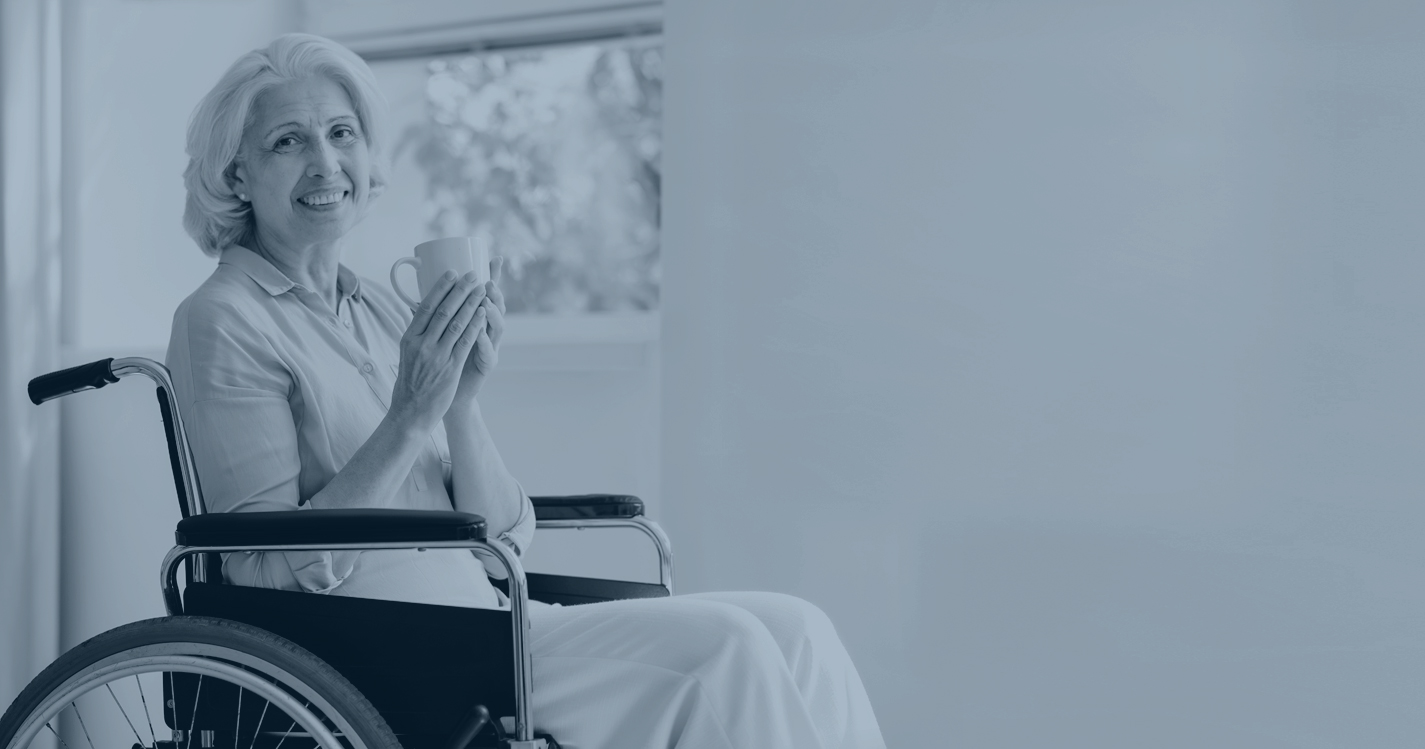 Slide 1
Would you or a loved one benefit from in-home senior care?
We specialize in providing comprehensive, non-medical, in-home care to seniors in the North Houston area.
In-Home Senior Care in Tomball
At Amada Senior Care, our professionally-trained caregivers specialize in delivering comprehensive, non-medical, in-home care to seniors in Tomball and the surrounding area. If you or a loved one could benefit from in-home senior care in Texas, please contact us for a Free Care Needs Consultation.
Our mission is to help seniors live safely in their own homes by making it easy to receive help with activities of daily living (ADLs) and support with their favorite hobbies and activities. Amada caregivers do everything from helping out with meal preparation and transportation, to taking walks and providing a friendly ear when your loved one needs to talk. 
Amada Caregivers are Trained to Provide Assistance with Activities of Daily Living (ADLs) such as:
Meal Preparation, Feeding
Most Non-Medical Assistance
Why Choose Amada Senior Care in Tomball
While providing support with daily activities is a big part of what we do, our caregivers also provide companionship, something that all seniors need to be healthy. For the Amada senior care team, this means not only taking care of ADL's but also ensuring that our clients are thriving and happy in their lives.
To achieve this important balance of emotional and physical support, we carefully match each home care client and family with one of our trained Amada caregivers who will best complement their personality and meet her or his unique needs. By developing a customized home care plan, we can work with you and your senior home caregiver to ensure that the highest level of care is delivered throughout every step of your home care journey. Whether your loved one needs a hand with making their favorite dish or enjoys getting out for long walks in the park, you can rest assured that your caregiver is there to provide caring support every step of the way.
While the development of a customized senior care plan for your loved one is an important part of our services, our journey doesn't stop there. Amada Senior Care advisors regularly monitor each home care aide and check in with our clients and their families so that we may be certain we are continuing to provide the very best care and companionship. We are also easily accessible, 24-hours a day for any questions or concerns.
Professional Senior Care and Family Support
When it comes to supporting independent living for seniors, we understand that what we do impacts not only our home care clients, but also their loved ones. By involving seniors' family members in our senior care plans and remaining in frequent communication with them, we gain deeper insight into our clients' needs and can quickly address any concerns about their safety, quality of life, and comfort.
When it comes to home care, our senior care community is here to support a nurturing environment for seniors so that they can continue doing the things that they love. For all of us at Amada Senior Care in Tomball, home care isn't just a job – it's our calling! We want to reduce our clients' burdens and make all aspects of home care as easy and stress-free as we can. Let us coordinate an in-home senior care plan that makes the best use of your or your loved one's long-term care insurance benefits, manages payments, and takes care of other details so you and your family can focus on more important matters.
To learn more about how an Amada in-home caregiver can enhance comfort and safety by helping you or your loved one with ADLs and life-enriching activities, please contact us for a Free Care Needs Consultation.
Complete Tomball Senior Home Care Services
We take a consultative approach to home care for seniors in Tomball, Magnolia, and the surrounding area. As experts in Long-Term Care insurance claims, Amada care advisors assist clients with the complexities of verifying benefits and submitting claims. We also determine what benefits may be available through the Veterans Administration for those clients or their spouses who have served in the military. For private pay clients, we can enlist the help of a senior home care financial adviser to recommend the best payment options for in-home care for seniors in Tomball.
In some cases, we may determine that a senior community or nursing home is a better alternative to in-home care. We are happy to recommend communities and assisted living centers that we have pre-screened by way of an in-person visit. We have years of experience and knowledge of senior living options in the Tomball TX area, along with strong relationships with the coordinators who oversee assisted living, skilled nursing, board-and-care homes, and other communities. We understand that, especially for people new to elder care, the many senior living options available in the area can be overwhelming. Amada advisors are standing by to help senior home care clients and their families explore their options with wisdom, patience, and understanding.
The Amada Senior Care Commitment
At Amada, we are committed to exceeding the expectations of every family we work with and strive every day to earn your trust by providing the highest level of personalized and compassionate senior care. 
If you or a loved one would benefit from home care in Tomball, please contact Amada Senior Care for a Free Care Needs Consultation. Let us create a customized care services plan for your family that includes expert senior housing advisory services, financial counseling to make care more affordable, and more.
If you're looking for home care for seniors in Tomball, contact Amada for a Free Care Needs Consultation  or call us at 832-209-8846.
FOR YOUR FREE CARE NEEDS CONSULTATION , FILL OUT THE FORM BELOW
At Amada Senior Care in Tomball TX, we understand that seniors and families make better care decisions when they're aware of all their care options. When you're ready for for home care in Tomball TX, Amada's care advisors will help you understand all available care options and the available financial options to fund one of our expert caregivers. In our experience, we've found that quality Tomball TX home care can be difficult to come by. That's why you need a Tomball TX senior care agency you can trust.
Apr 18, 2023
CNA
Very good reviews
Jan 31, 2023
Amada Senior Care Pearland
As an operator of assisted living communities I have called on Amada Senior Care many times for help. I have found them to be honest, timely, and compassionate. The one time there was an issue with a caregiver, it was taken care of by the owners immediately and in person. I will always reach out to this team. No reason to look anywhere else!
Dec 29, 2022
Service Orientated
Over the past 30+ years I've sold over 2000 long-term care insurance policies. I often seen LTC insurance provide transformative, life enhancing access to quality long-term care. Whenever possible, I refer clients to Amada. Claiming for their LTC benefits is usually something my clients can no longer manage. Improperly done, it will result in frustration, delay, or unnecessary claim denial. What sets Amada apart from competitors is that they are specifically trained to file and manage LTC claims. They remove this heavy burden for my clients and get their claims paid. I have not seen competitors who are as adept in this area. In addition, the Amada agencies I've dealt with are highly service-oriented. My clients have been pleased with them.

Happy holidays!

Honey
Amada Senior Care Reviews
Average rating:
0 reviews