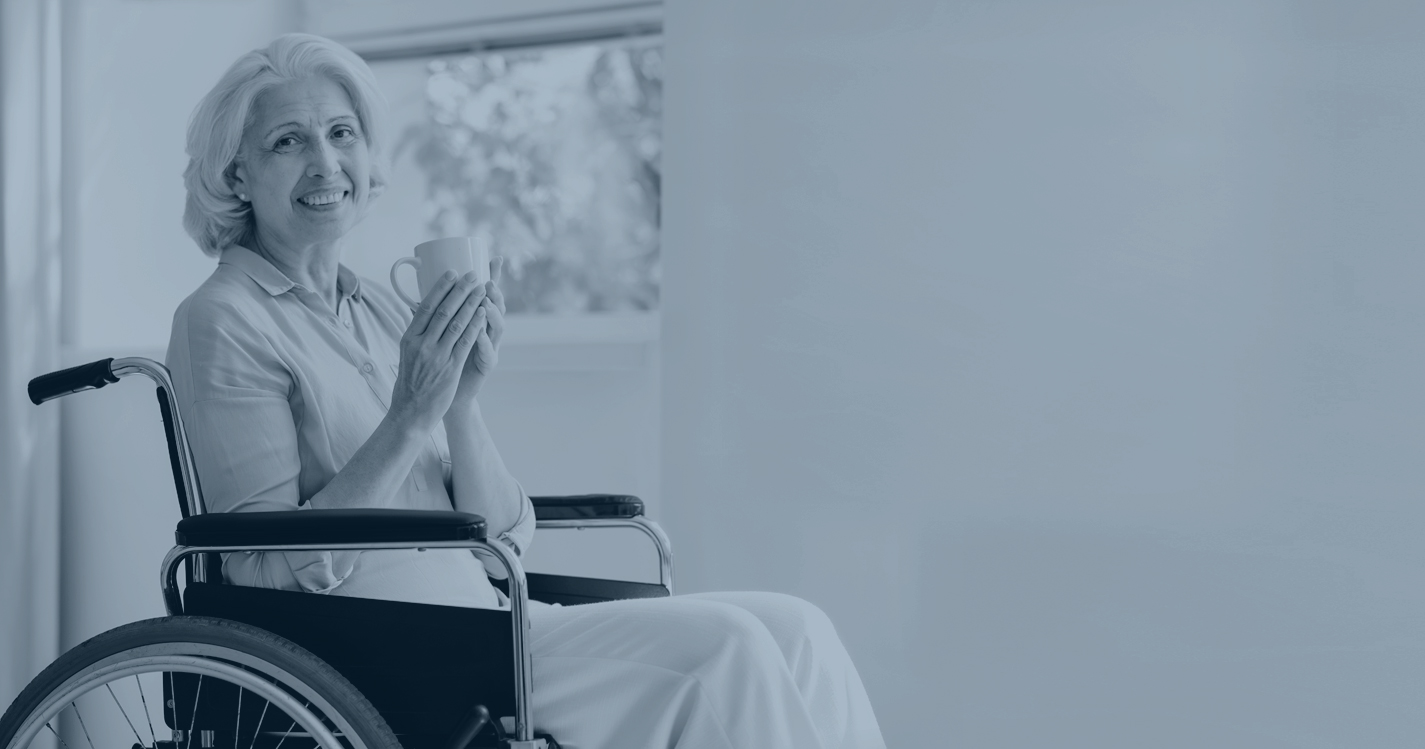 Slide 1
Would you or a loved one benefit from in-home senior care?
We specialize in providing comprehensive, non-medical, in-home care to seniors in the North Houston area.
Elder Home Caregivers in Magnolia
Choosing the right senior living option for yourself or a loved one is never an easy decision, but Amada Senior Care is here to help. Our in-home senior care services are designed to allow seniors to receive assistance and companionship from one of our trained senior caregivers. Amada's personalized senior home care services include help with activities of daily living (ADLs), such as grocery order pickups and meal preparation, and support with hobbies and interests.
Servicing Magnolia, Tomball, Conroe, and the surrounding area, the Amada care team is standing by to help you make the best choice for senior care in Magnolia. Please contact us for a Free Care Needs Consultation.
Amada Caregivers are Trained to Provide Assistance with Activities of Daily Living (ADLs) such as:
Meal Preparation, Feeding
Most Non-Medical Assistance
The Amada Senior Living Difference
At Amada Senior Care, our caregivers don't just help out around the house and provide transportation, they are also there to provide valuable companionship. We strive to enrich the lives of the seniors that we serve, working to provide support and care that keeps them happy and thriving in their everyday lives. You can find Amada home care providers doing a variety of activities during each visit, from helping Dad trim his mustache just right, to taking Mom out for her regular beauty salon appointment. No matter what your loved one needs, you can rest assured that your family at Amada Senior Care in Magnolia TX is with you throughout every step of your senior care journey.
We work with senior care clients and their families in Magnolia TX to create a customized home care plan that will enable their loved ones to remain safely independent and comfortable in their home. Your loved one will be matched with the professionally-trained Amada caregiver who will best complement their personality and meet her or his unique needs.
What further separates Amada Senior Care from others who provide home care in Magnolia? As part of our mission to enrich seniors' lives and help them stay in their own homes whenever possible, we also provide expert senior housing advisory services in the Magnolia TX area, financial counseling to make care more affordable, and representation as your advocate for accessing and activating Long-Term Care insurance (LTCi) benefits.
Choosing Home Care for Seniors in Magnolia
At Amada Senior Care in Magnolia, we realize that our services don't just impact our senior home care clients, but also the people who love and worry about them. Helping older adults and their families make the transition to senior home care is just the beginning of our journey with our clients. We regularly monitor our senior home care aides and check in with our clients and their families to ensure that the services being provided meet the Amada service promise. By involving seniors' loved ones in the senior care planning process and remaining in frequent communication with them, we can gain deeper insight into client needs and ease any concerns about their quality of life and comfort.
To learn more about how an Amada Magnolia TX in-home caregiver for seniors can enhance the lives of older adults, please contact us for a contact us for a Free Care Needs Consultation. Our goal is to create a nurturing environment for each of our senior home care clients so that we can help them continue doing the things they love. At Amada Senior Care in Magnolia and the surrounding area, home care for seniors isn't just a job, it is our calling.
Personalized In-Home Care for Seniors
Because your senior loved one's needs come first, we take a consultative approach to home care in Magnolia TX. As experts in Long-Term Care insurance claims, we assist our clients with the complexities of verifying benefits and submitting claims, and can also determine what benefits may be available through the Veterans Administration for those clients or their spouses who have served in the military. For private pay clients, we can enlist the help of a senior home care financial adviser to recommend the best payment options for in-home care in Magnolia TX.
In some situations, we may determine that a senior living community or skilled nursing facility is a better option than in-home care. If this happens, we will help you find the ideal senior community in the Magnolia area to meet all your senior loved one's specific physical, emotional, and financial needs. Let us use our years of experience and knowledge of senior living options in the area, along with strong relationships with the coordinators who oversee assisted living, skilled nursing, board-and-care homes, and other communities, to find the best alternative for your loved one and family. 
Choosing the right home care option can be overwhelming. At Amada, we help our senior home care clients and their families explore each of their options with wisdom, patience, and understanding. Let us coordinate an in-home senior care plan that makes the best use of your or your loved one's long-term care insurance benefits, manages payments, and takes care of other details so you and your family can focus on more important matters. 
The Right Choice for Senior Care
If you or a loved one would benefit from home care in Magnolia TX, please contact Amada Senior Care in Magnolia TX for a Free Care Needs Consultation. We work with families to create a customized care plan which enables seniors to remain safe, independent, and comfortable in their homes, along with expert senior housing advisory services in the Magnolia TX area, financial counseling to make care more affordable, and more.
If you're looking for home care in Magnolia TX, please contact us for a Free Care Needs Consultation or call 832-209-8846.
FOR YOUR FREE CARE NEEDS CONSULTATION , FILL OUT THE FORM BELOW
At Amada Senior Care in Magnolia TX, we understand that seniors and families make better care decisions when they're aware of all their care options. When you're ready for for home care in Magnolia TX, Amada's care advisors will help you understand all available care options and the available financial options to fund one of our expert caregivers. In our experience, we've found that quality Magnolia TX home care can be difficult to come by. That's why you need a Magnolia TX senior care agency you can trust.
Dec 20, 2020
Caregiver
Thank you Thank You!
For a great opportunity Amada senior care , A Company who cares
Oct 31, 2020
A-team
I can't speak for others, but Everytime I stopped by the office or I call for assistance, I felt like the office staff are always ready to help, they are knowledgeable about the things they ought to know about, and always kind and respectful. I'm grateful to have the support of this particular office staff because it gives me the confidence to do my job and know that there is a A-team ready to help me whenever I need it. Thank you for taking care of me
Oct 30, 2020
Customer care
U truly appreciate the genuine care and professionalism of Danyell. She has a special desire of caring for the elderly that is hard to find. Thanks Danyell for all you do. Truly a god given person. Integrity at ita's finest.
Amada Senior Care Reviews
Average rating:
0 reviews