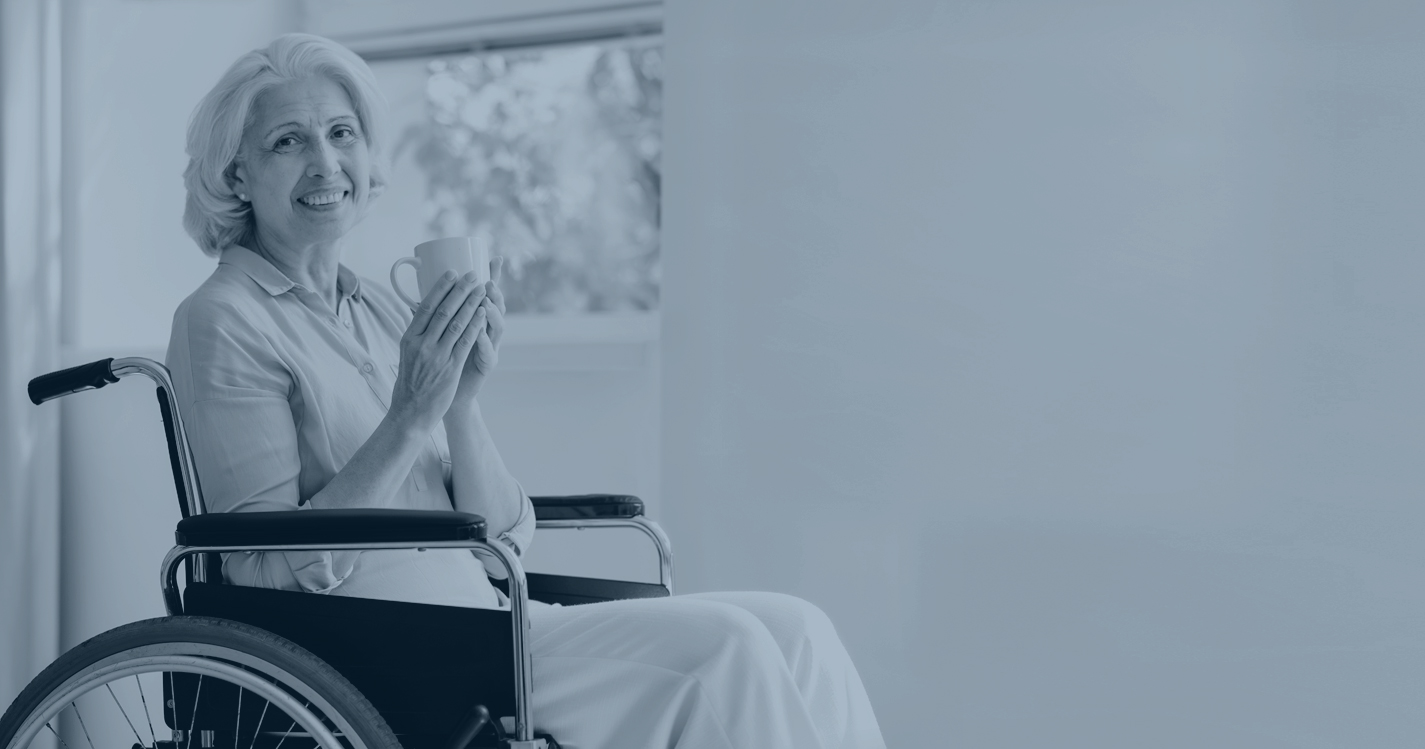 Slide 1
Would you or a loved one benefit from in-home senior care?
We specialize in providing comprehensive, non-medical, in-home care to seniors in the Nashville area.
Amada Senior Home Care of Mt Juliet, TN
Stands Apart
Amada Senior Care of Mt. Juliet stands apart from other Tennessee in-home senior care service companies. Not only do we provide a team of professional, compassionate caregivers who specialize in assisting with at-home activities of daily living (ADLs), but we also offer advisory services to help you find affordable senior care that is right for you.
When you can no longer provide the kind or amount of care that is needed for your parent, spouse, or other senior loved one, finding someone trustworthy who can is important. Consult with an advisor at Amada Senior Care. We will guide you through the complexities of senior care and senior living options in Mt. Juliet and the surrounding areas, including Brentwood, Goodlettsville, Hermitage, and Hendersonville.
Contact Amada Senior Care in Mt. Juliet today for your Free Care Needs Consultation.
Amada Senior Care of Mt. Juliet proudly offers:
Customized comprehensive, non-medical, in-home care plans.
High-quality, in-home care to Mt. Juliet seniors, so they can live safely and independently in their own homes for as long as possible.
Companionship and support to keep pursuing their favorite interests and activities.
Expert senior housing advisory services
Financial counseling to help make senior care as affordable as possible. We can help with Long-Term Care insurance (LTCi) and Veterans Administration (VA) benefits.
We specialize in enriching seniors' lives.
Amada's Mt. Juliet Caregivers are Trained to Help with ADLs such as:
Meal Preparation, Feeding
Most Non-Medical Assistance
Amada's All-Inclusive Approach to Mt. Juliet
At-Home Senior Care Services
When we create clients' care plans, we partner with our senior clients and their families to create a comprehensive, non-medical, in-home care plan unique to each client. We don't take a cookie-cutter approach to care.
You, the family members and loved ones, know your loved one's personality, physical needs, emotional needs, strengths, weaknesses, and all their general desires. Your feedback helps us identify the Amada caregivers who will best complement your loved one's personality and temperament. We believe that finding the right caregiver match results in happier clients.
The companionship our caregivers provide makes the days more enjoyable. From listening to stories about how they met their spouse to helping them fix their favorite recipe to just being there for them when they awake from a nap, we deliver personalized eldercare services and companionship, in the privacy of our client's own home and on their own schedule.
Based on your input, we will carefully prepare a care plan that combines your concerns and requirements with our expertise in senior care.
The care plan is just the starting point for our many caregiving services. We monitor the plan and regularly communicate with our aides, our client, and their family, so we can adapt our care to best meet any changing needs. Through this relationship of trust and caring, we provide a safe and comfortable setting and a good quality of life for our clients.
Contact us today for a Free Care Needs Consultation to learn more about how an Amada Mt. Juliet in-home caregiver can provide you or your loved one with support in activities of daily living, and a more secure, active, and relaxed home life. We work with families in Mt. Juliet and throughout the Nashville area.
We know that what we do affects our clients and all of those who love and worry about them. Our goal is to create a nurturing environment for all of our senior home care clients and to bring their family members peace of mind.
Companionship and Support in Mt. Juliet with Activities of Daily Living
Our trained, competent staff use kindness, compassion, and skill to care for your loved one. Whether they are caring for your loved one with Alzheimer's or mobility issues, ensuring that they stay safe, happy, and engaged is key. It is critical that our senior clients retain their independence and routine, and our personal care plans let seniors follow their own schedules and remain comfortable in their own homes surrounded by their familiar personal possessions.
Support with ADLs maintains dignity and independence, and our home care providers are skilled in tending to the special needs of seniors. We assist with walking (as appropriate), bathing, dressing, taking them to medical appointments, grocery shopping, or helping to keep their home clean and organized the way they like it.
We constantly monitor the effectiveness of our in-home care aides and our client's wellbeing, and we tailor our care to meet the ongoing individual needs of our clients.
We want senior care for families to be as easy and stress-free as possible. Contact Amada Senior Care in Mt. Juliet today for your Free Care Needs Consultation, or call our phone number at 615-933-7494 to speak to a senior care expert today.
Senior Housing & Financial Counselors Help Make Transitions Easier
In addition to our Amada Senior Care in-home caregivers, we have a team of financial and senior housing experts to help you navigate the complexities of senior care. Don't let the worry about the pricing, financing, and paperwork related to eldercare overwhelm you.
Our financial advisors can help.
Our Long-Term Care insurance (LTCi) claims experts can:
Help you understand what your long-term care policy does and doesn't cover.
Give you guidance to access and activate the benefits.
Assist with submitting claims, and bill the insurance company so you get paid quickly and fully.
U.S. military veterans and their spouses may be eligible for certain senior care benefits. We can help:
Identify any available Veterans Administration (VA) benefits.
Explain VA eligibility and payment requirements for in-home care, nursing homes, or medical care from other residential settings.
Outline and analyze factors that could affect your costs and VA payments.
For private pay clients, our financial coordinators can identify other in-home care financing strategies and make a recommendation to bring quality senior care within reach and help make it more affordable.
Our Amada Senior Care senior housing advisors can help families transition to the next phase of senior care.
When in-home, independent living is no longer the right option for you or your loved one, we can help find a retirement community or care facility that fits. Our trusted advisors will compile a list of assisted living facilities, nursing homes, memory care facilities, or other types of senior living communities that meet your individual care needs, budget, location, and personal preferences.
We have years of experience in eldercare and knowledge of area senior health care facilities that are properly licensed and have passed our strict review. You are under no obligation to select a facility we recommend, and all our housing advisor services are FREE to our clients.
Your care team at Amada Senior Care of Mt. Juliet will support you and your family every step of the way. Whatever senior care details cause you stress are details we can manage.
Amada Senior Care Offers Unwavering Commitment to our Mt. Juliet Clients
Our commitment to you means that we work hard to exceed expectations.
We are committed to:
Maintaining a well-trained, compassionate staff of caregivers who can help fulfill our families' needs.
Consistently providing the highest quality of personalized and compassionate senior care while treating your loved one with respect and dignity.
Helping our seniors thrive and live independently in their own homes, and to increase their overall quality of life.
Being a source of support and guidance to our senior clients and their families, because we believe that no one should be in a situation where they have to navigate in-home care alone.
If you're looking for home care in Mt. Juliet or other nearby locales, reach out to us by calling 615-933-7494 or accessing our online Free Care Needs Consultation.
FOR YOUR FREE CARE NEEDS CONSULTATION, FILL OUT THE FORM BELOW
When it's time for in-home senior services in Mt. Juliet, Amada's care advisors can educate you on all your available care options, so you can secure an experienced senior care provider you can trust. We offer you peace of mind throughout the senior care process and experience. Choose Amada, the senior care agency you can trust.
Sep 9, 2022
Superb Care!
We have been relying on Amada for assistance for about 3 years now and gave been impressed by the quality a d compassion of their team! Our latest helper, Narlene is the best yet!
Aug 18, 2021
Our dear Lizzy
I and our daughters were looking at starting caregiver for my wife Patrica and daughter works with and is good friend with lady from senior helpers so we tried them, and The two we tried were both disasters. Previously we were entering TOA and walked in with a lady got same elevator and as we talked she recognized our situation and told us she was a caregiver. Checked in for dr appt and sat with her, said her name was Lizzy. After our appt rode elevator with Lizzy again and she walked with us in parking lot. Since we don't believe in happenstance or luck but we believe in Devine intervention, God caused us to cross paths with Lizzy at the time we needed a good caregiver. Called and met with Kevin and my daughter and I were impressed with him and Amada. And as God had planned he arranged for our new caregiver Lizzy. And she has been a complete blessing, caring for my wife as an old friend, she fits our family perfectly! As prescribed by the Lord! I cannot describe how wonderful she is and how well she has provided the care, companionship help joy and love for Pat. We could not have found someone like Lizzy on our own so I know our meeting was a God thing. God heard our prayers and already opened the doors for Lizzy as our caregiver. She's more then that she's family!!

I have already passed the word to our small group at church that Amada is head and shoulders above their competitors in this area . Thank You Lord for blessing us with Lizzy , in Jesus name amen
Jan 16, 2021
I highly recommend this care for your loved ones ! I worked with Laken and you couldn't have asked for a better caring individual to represent your company. I feel like I've known her forever and will pass her name and company along to anyone else seeking care for thier loved ones.
Amada Senior Care Reviews
Average rating:
0 reviews