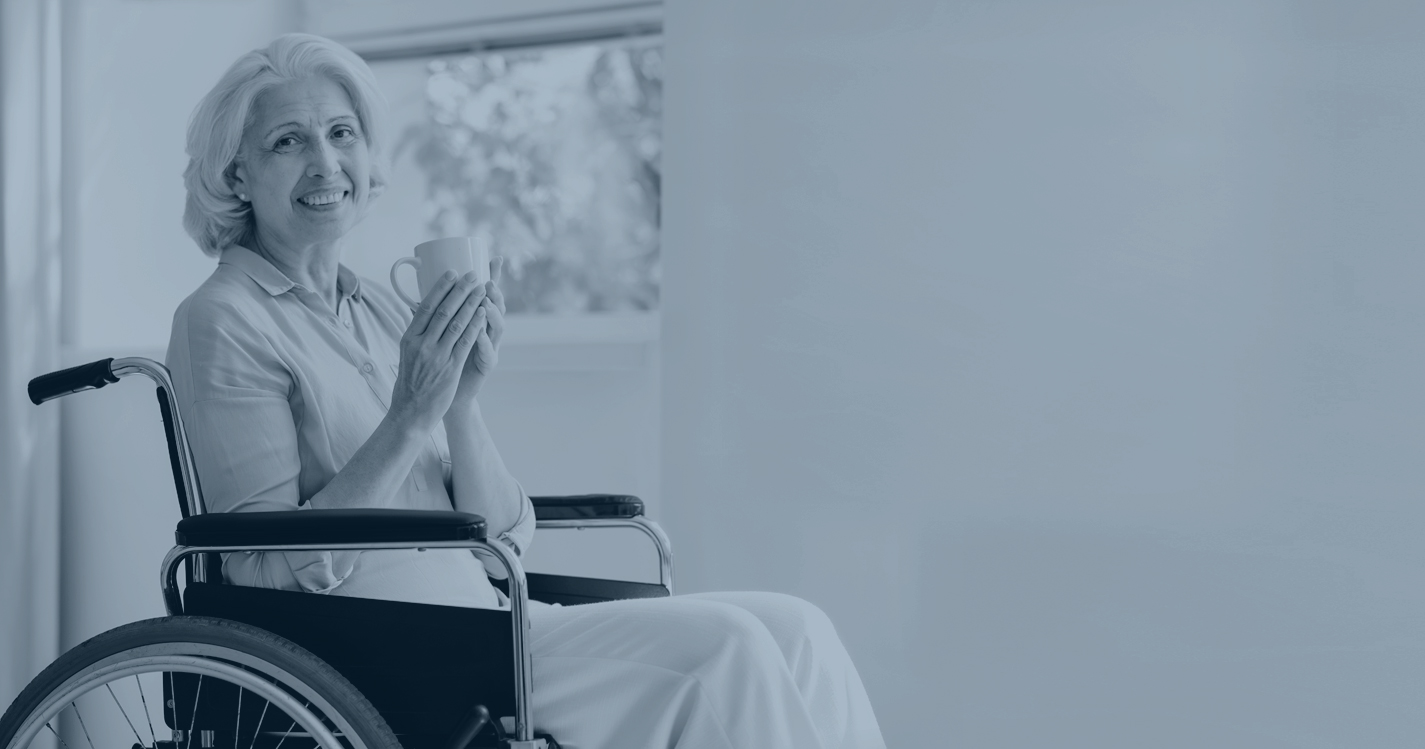 Slide 1
Would you or a loved one benefit from in-home senior care?
We specialize in providing comprehensive, non-medical, in-home care to seniors in the Long Beach area.
At-Home Senior Care in Torrance, California
If you or your loved one are still able to manage independent living but need some assistance with activities of daily living (ADLs), you may benefit from an Amada care team. We specialize in providing comprehensive, non-medical, in-home care to seniors in the Torrance area.
With a mission to enrich seniors' lives, we accomplish that by helping them live safely and comfortably in their own homes, and by helping them continue to pursue their favorite activities. Our Amada caregivers go beyond the practical care of running errands, or helping dress their clients, to offering companionship to help ease feelings of loneliness. Whatever we do, it is done with love, care, and concern for our clients.
We go above and beyond only offering in-home senior care services by providing families and seniors with expert senior housing advisory services, financial counseling, and guidance to help make senior care accessible and affordable. We can also help with Long-Term Care insurance (LTCi), Veterans Administration (VA) benefits, and private pay strategies.
Contact us today for a Free Care Needs Consultation. We serve clients in and around Torrance, including Manhattan Beach, Lomita, and Rancho Palos Verdes.
Amada Caregivers are Trained to Provide Assistance
with Activities of Daily Living (ADLs) such as:
Most Non-Medical Assistance
Companionship, Socialization
Meal Preparation, Feeding
In-Home Senior Care in Torrance that Makes a Difference
Amada Torrance caregivers are skilled in lending a hand with ADLs for older adults. We take pride in having a team of caregivers who can give seniors the specialized attention they need for care due to a disease such as Parkinson's, memory care unique to Alzheimer's and dementia patients, or recovery from surgery. But mostly, we take pride in the personal connection, companionship, and love our caregivers provide for our clients.
At Amada we want to enrich our senior clients' lives at every level. That could mean something different every day and we tailor our care to match the changing needs each day brings. It means that our home care services are designed to keep our clients safe and comfortable, but also happy and thriving. We use a customized home care plan created with input from our senior care clients and their families to ensure our seniors remain safely independent and comfortable in their homes for as long as possible.
Our in-home caregivers can do everything from grocery shopping and fixing a meal to cleaning the bathroom to helping respond to an email to simply listening to stories of the past. Regardless of the activity, it is done with compassion, respect, and dignity.
At Amada, we provide the right care and the attention and warmth our seniors deserve.
Amada Provides the Right Care for Torrance Seniors
We know that although we are providing services to our senior clients, their family members are also impacted by that care. Entrusting the care of a loved one to someone outside the family is scary and stressful. You can rest assured that when you turn to Amada Senior Care, we will provide the highest quality care along with life-enriching activities so your loved one is happy and thriving.
We don't do that in a vacuum though – we need the family's input to identify the unique needs, preferences, and desires of our clients. We devise a customized, personal care plan focusing on the care our client needs, not based on the standard services we offer. Your loved one's comprehensive senior care plan will suit his or her particular situation. Our caregivers are also selected based on our client's unique situation by matching our aide's personality and interests with that of their clients.
The creation of the plan and placement of our caregiver is just the start of our senior care journey. We communicate with the family, the client, and our caregivers and adjust the plan and services as the needs change. We aim to bring you peace of mind and ease your concerns about your loved one's safety, quality of life, and comfort.
To learn more about how an Amada Torrance in-home caregiver can enhance comfort and safety by helping you or your loved one with ADLs and life-enriching activities, please contact us for a Free Care Needs Consultation.
Making Senior Care More Affordable
Our expert housing and financial advisors do not believe you should navigate senior care alone. Contact us today, and let us help you find the appropriate care and financing strategies to make the right care accessible and affordable.
Unfortunately, the time may come when our care providers can no longer provide the level of care needed to keep your loved one at home. We will not abandon you – this is just another step we take in the senior care journey with our clients and their families. We have years of experience in the senior care market, we have done the research, and we can ease your stress and worries by guiding you through the complexities of senior care.
We have solid relationships with coordinators of local live-in senior living communities and a list of licensed, pre-screened facilities that measure up to our tough standards. Whether your loved one is best served by a memory care facility, an assisted living facility, a nursing home, or another type of senior living community, we can help find an option that meets your personal preferences and budget. Some of the full-time housing options near Torrance, and in the surrounding areas of Los Angeles County, include Villa Sorrento, Sunrise Villa Hermosa Beach, and Clearwater at South Bay.
When it comes to financing your preferred option, we can help find the most affordable pricing and payment strategy. If you have long-term care insurance, our claims experts can help with the complexities of verifying benefits and submitting claims. We can help our U.S. military veterans and their spouses determine what benefits could be available to them, and for private pay clients, our financial counselors can ease your financial burdens by analyzing your options and helping you feel confident you are making a sound financial decision.
Our housing placement and financial services are FREE to our clients, and you are under no obligation to follow our recommendations.
At Amada Senior Care in Torrance, we will support you and your family every step of the way. Let us reduce your burdens and make all aspects of home care as easy and stress-free as we can.
Torrance Caregivers' Unwavering Commitment
Our commitment to each of the families we work with is to exceed their expectations throughout their home-care journey. The Amada Senior Care team in California views our caregivers and staff as an extension of our senior clients' families, and like our own family, we are committed to helping our clients thrive and enjoy every day to its fullest.
We recognize that taking that step to entrust your loved one's care to us was a difficult one, and we strive to deliver on the trust that you placed in us from day one.
Our unwavering commitment is to create a nurturing environment for our clients by providing the highest quality of personalized and compassionate senior care in Torrance. In-home care is more than just a job for us at Amada Senior Care in Torrance—it is our passion.
If you're looking for home care in Torrance, contact us online for a Free Care Needs Consultation or call our phone number at 310-953-0440.
FOR YOUR FREE CARE NEEDS CONSULTATION, FILL OUT THE FORM BELOW
When a senior in your life needs assistance and care, turn to a company you can trust. Amada Senior Care has years of experience in eldercare and we know what it takes to keep seniors safe and comfortable. Speak with one of our trusted advisors today to understand all the care and financing options for your loved one.
Apr 23, 2023
Reliable and Caring
Cyndi and Sandi were always ready to do whatever it took to help mom. They are very experienced in senior care and knew how to answer all of our many questions. The care givers who looked after mom were very kind, nurturing and dependable. They were even great cooks! Amada Senior Care gave me peace of mind, and that is very important when you're looking for someone to take care of your precious elderly loved one.
Apr 21, 2023
Excellent Service
I really appreciate the help we got from Sandi and Cyndi in finding caregivers for our mom. Sandi spent a lot of time listening to our needs and Cyndi's help in dealing with the Long Term Care insurance company was invaluable.
Jan 9, 2023
Thank you Amada
Thank you Amada for coming through for us at the last minute! Our Mother began her stay at a Memory Care Facility just before the holiday weekend, and we needed a caregiver for a few days while she acclimated. Amada found 2 caregivers to alternate care over the weekend, and the transition was a success. So appreciate everything they did at the very last minute!
Amada Senior Care Reviews
Average rating:
0 reviews