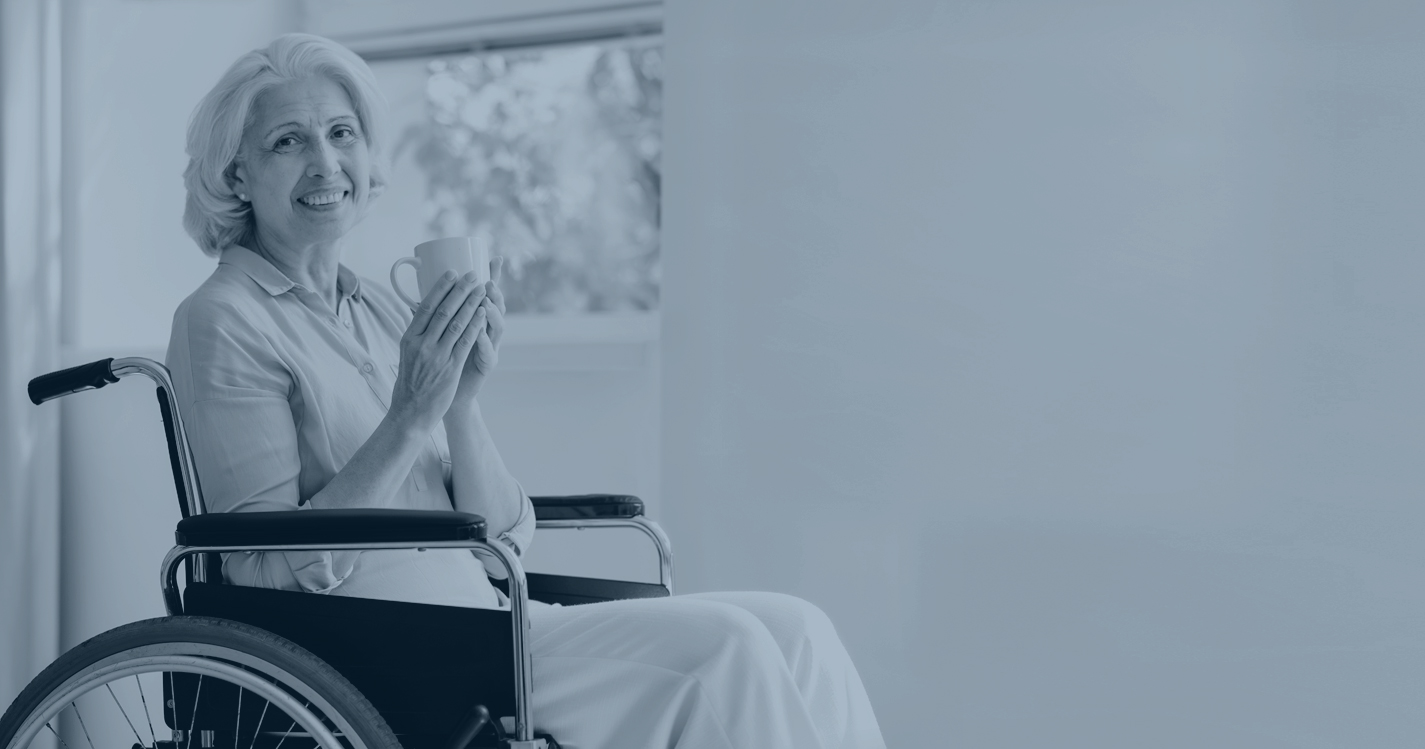 Slide 1
Would you or a loved one benefit from in-home senior care?
We specialize in providing comprehensive, non-medical, in-home care to seniors in the Long Beach area.
Home Elder Care in Redondo Beach, California
Are you or your loved one finding it difficult to complete daily tasks that were previously simple? Are you no longer able to drive? Are you home alone day after day? If the answer to even one of these questions is "yes," you may benefit from the support of a caregiver from Amada Senior Care in Redondo Beach. We specialize in providing comprehensive, non-medical, in-home care to seniors in the Redondo Beach area. Contact us today for your Free Care Needs Consultation.
We have a goal to keep older adults living safely and comfortably in their own homes, and to support them as they pursue their favorite activities and interests. Amada home-care aides provide personalized services to our clients including assistance with activities of daily living (ADLs) as well as keeping them company by being there for them throughout the long days. Services include driving them to medical appointments or their favorite lunch spot, grocery shopping and meal preparation, medication reminders, and so much more.
At Amada Senior Care, we excel at in-home senior care services, but we stand apart from the other senior care companies by also offering expert advisory services. We want to enrich seniors' lives, and making personal care accessible and affordable to the Redondo Beach community ensures we can achieve our mission. Our senior housing advisors and financial counselors can help find the right care, and create a financial strategy to make it more affordable. We offer representation as our clients' personal advocates for accessing and activating Long-Term Care insurance (LTCi) benefits, and uncovering Veterans Administration (VA) benefits as appropriate.
Amada Caregivers are Trained to Provide Assistance
with Activities of Daily Living (ADLs) such as:
Meal Preparation, Feeding
Most Non-Medical Assistance
Keeping Our Clients Happy and Thriving
Seniors who are experiencing a loss of mobility or mental decline often also feel isolated or burdensome to their families. Our skilled, compassionate caregivers can help turn those feelings around by improving their quality of life. Our home care services combine hands-on care to fulfill their physical needs as well as companionship for their emotional well-being.
In addition to supporting ADLs, Amada caregivers take the time to build a personal connection with their clients so they can better understand what it is they need to feel safe and comfortable, as well as happy and thriving. Our care team can get the groceries needed to prepare their client's favorite dessert; sew a button on their favorite sweater; or, take them to Friday morning coffee at the local senior center.
We consult with our senior care clients and their families to create a customized home care plan to address the needs and interests of our clients, and we take the time to select the Amada caregivers who can best serve those needs. Your family at Amada Senior Care in Redondo Beach is with you every step of the way of your senior home care journey.
We provide the highest quality senior in-home care with the respect, kindness, and compassion our senior clients deserve.
Customized Care Plans to Support Independent Living
When Amada Senior Care is caring for an aging family member, we understand that the entire family is affected. Relying on someone else to keep a loved one safe and comfortable can be stressful and frustrating. That is why our care team partners with the family to develop a customized senior care plan that ensures our client's and their family's concerns are addressed.
We start with a clean slate and create a plan built with the family's feedback and input to help define the type of care and any special requirements that should be met. We also assign our caregivers based on who will best complement the client's personality and meet his or her unique needs. We continually adjust our care to meet the ongoing individual needs of our clients and their families and monitor our in-home care aides and our client's wellbeing to ensure the care is relevant and effective.
Providing the highest quality care and companionship for our clients is our privilege. We know the time may come when your loved one needs home health services that we cannot provide. However, it is our mission to support you and your loved ones through every step of your senior care journey.
Through the right care and support, we hope to create a nurturing environment for each of our senior home care clients and ease the family's concerns about his or her safety, quality of life, and comfort.
Contact us today for your Free Care Needs Consultation to find out how an Amada Redondo Beach in-home caregiver can provide you or your loved one with support in ADLs, and a more secure and active home life. We work with families in Redondo Beach, Los Angeles, and the surrounding areas, including Carson, El Segundo, Hawthorne, Torrance, San Pedro, and Rancho Palos Verdes.
Expert Advisory Services for Redondo Beach Senior Care
Let an Amada Senior Care expert senior housing advisor help your family transition to the next step in care. When health and circumstances dictate that our clients are no longer able to continue living safely in their own homes, we can help find a senior assisted living facility right for them and their families. We have a fully vetted list of senior residential housing options, including assisted living facilities, dementia care or memory care facilities, nursing homes, or other types of residential living communities that meet your care needs and personal preferences.
Compiled from knowledge of area senior health care facilities that are properly licensed and have passed our strict review, our senior housing list is designed to minimize the time-consuming research families would need to do to find their options.
You are under no obligation to select a facility we recommend, and all our housing advisor services are FREE to our clients. Some of the housing options in Los Angeles County in the South Bay area include Sunrise of Hermosa Beach, Belmont Village Rancho Palos Verdes, and Belmont Village Westwood.
Our financial advisors can help families find the best options to afford in-home care services or assisted living. Many people think senior care pricing is beyond what they can afford. Let our expert financial counselors uncover the financing options that can ensure seniors get the care they need.
For those with long-term care insurance, our Long-Term Care insurance (LTCi) claims experts can determine the terms of the policy and exactly what it does and doesn't cover. We can give guidance and act as the patient representative to access and activate the policy, and provide assistance with submitting claims so payments are made quickly and fully.
We can determine if there are certain senior care Veterans Administration (VA) benefits for U.S. military veterans and their spouses. We can also help explain the VA eligibility requirements for the various types of senior care.
For private pay clients who have neither long-term care insurance nor VA benefits, our financial advisors can help identify appropriate financing strategies, describe the pros and cons of each, and make a recommendation that makes senior care more affordable.
Your care team at Amada Senior Care of Redondo Beach, California will support you and your family every step of the way. You don't have to navigate senior care alone.
Committed to our Redondo Beach Clients and their Families
Exceeding the expectations of every family we work with is what drives everyone on the Amada Senior Care team. It takes the commitment of our well-trained, compassionate staff of caregivers to care for our families' senior loved ones to help us meet that goal.
We are committed to:
Providing only the highest quality senior care while treating your loved one with respect and dignity.
Showing up every day to enrich our seniors' lives and to keep them safe, happy, and thriving.
Being a source of support, guidance, and comfort to you and your family.
If you're looking for in-home senior care in Redondo Beach, or the beach cities of Hermosa Beach and Manhattan Beach, access our online Free Care Needs Consultation or call our phone number at 310-953-0440.
FOR YOUR FREE CARE NEEDS CONSULTATION, FILL OUT THE FORM BELOW
It's a fact that seniors and families make better care decisions when they're aware of all their care options. Let an Amada Senior Care advisor help you understand all available senior care options and the associated financial options to fund one of our expert caregivers. We want to help make senior care more affordable. Turn to Amada Senior Care of Redondo Beach for a senior care agency you can trust.
Apr 23, 2023
Reliable and Caring
Cyndi and Sandi were always ready to do whatever it took to help mom. They are very experienced in senior care and knew how to answer all of our many questions. The care givers who looked after mom were very kind, nurturing and dependable. They were even great cooks! Amada Senior Care gave me peace of mind, and that is very important when you're looking for someone to take care of your precious elderly loved one.
Apr 21, 2023
Excellent Service
I really appreciate the help we got from Sandi and Cyndi in finding caregivers for our mom. Sandi spent a lot of time listening to our needs and Cyndi's help in dealing with the Long Term Care insurance company was invaluable.
Jan 9, 2023
Thank you Amada
Thank you Amada for coming through for us at the last minute! Our Mother began her stay at a Memory Care Facility just before the holiday weekend, and we needed a caregiver for a few days while she acclimated. Amada found 2 caregivers to alternate care over the weekend, and the transition was a success. So appreciate everything they did at the very last minute!
Amada Senior Care Reviews
Average rating:
0 reviews