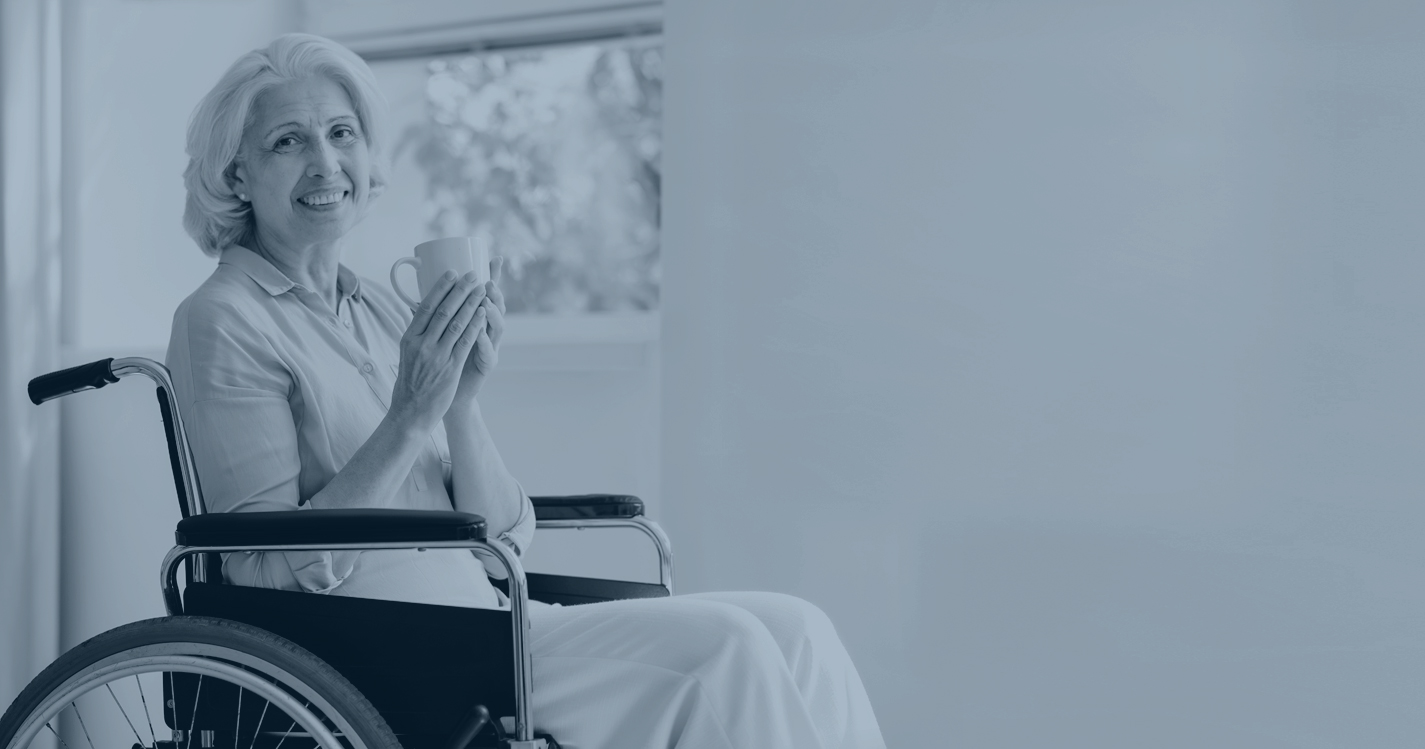 Slide 1
Would you or a loved one benefit from in-home senior care?
We specialize in providing comprehensive, non-medical, in-home care to seniors in the Long Beach area.
Elder Care in Rancho Palos Verdes, California
When you can no longer care for yourself or provide the appropriate care to your parent, spouse, or other senior loved one, you may benefit from in-home senior care from Amada Senior Care in Rancho Palos Verdes. We want to keep you or your aging loved ones at home as long as possible, and our professional, compassionate team of caregivers has a goal to do just that. Our senior care services include the appropriate support and care that lets your loved one achieve safe and independent living – without having to relocate.
We offer comprehensive, non-medical, in-home care services provided according to each client's needs. Everything from meal preparation to medication management and reminders to running errands is done according to our client's daily living needs and schedules. We also provide the support needed to help them continue to pursue their favorite activities and hobbies. Our mission is to enrich seniors' lives, and we aim to do just that for all of our clients.
We stand apart from other home care service providers by going beyond offering in-home care and providing advisory services that can help make senior care accessible and affordable. With our expert housing advisory services and financial counseling, we can serve as your personal advocate for accessing and activating Long-Term Care insurance (LTCi) benefits, helping with Veterans Administration (VA) benefits, finding senior housing, and more.
Find out if you or a loved one can benefit from in-home senior care. Contact Amada Senior Care in Rancho Palos Verdes, CA 90275 today for your Free Care Needs Consultation.
Amada Caregivers are Trained to Provide Assistance
with Activities of Daily Living (ADLs) such as:
Meal Preparation, Feeding
Most Non-Medical Assistance
Combining Companionship and ADL Support
Our professional caregivers do whatever they can to ensure their clients enjoy a higher quality of life than before they arrived. We treat our clients like they are family. For seniors who may be struggling with arthritis, Alzheimer's, or other senior health challenges, a compassionate, capable Amada caregiver can mean the difference between independent living at home and moving to a senior assisted living facility. Whether doing light housekeeping, bathing, dressing, preparing a meal, or providing support with other activities of daily living (ADLs), our caregivers treat their clients with the utmost respect and dignity.
But we go beyond the basic physical needs of our clients. Amada is most proud of the companionship and personal connections our care team brings to seniors who are often alone and isolated. It is this focus on the older adults' emotional wellness that is a critical factor to keeping our clients secure as well as happy and thriving. Going through old photo albums, yearbooks or scrapbooks, discussing current events or a favorite book, or walking through the local park are all examples of our caregivers giving their clients the attention, compassion, and warmth they deserve.
Our team of compassionate and thoughtful caregivers provide only the highest quality senior in-home care to Los Angeles area residents so you can rest assured that your loved one is in good hands.
Amada Partners with Families to Create the Right Care Plan
When Amada Senior Care is entrusted with the care of an aging family member, we know that whatever we do impacts the family. We also know that without the family's help we can't create a care plan that is right for them. We partner with our clients' caring family members to help us gain insight into the type and level of care needed, disposition, personality, and other special support needs of the client. The input and feedback are used in the development of our customized, comprehensive, non-medical care plan that suits the client's needs, and drives our care.
Our caregivers are handpicked so they best complement your loved one's personality, interests, and unique needs. But we don't stop with staff placement – that is just the start of the journey with our clients and their families. We listen, communicate, and adjust by regularly checking in with our caregivers, our clients, and the families. Then we update the care plan to make sure we are meeting the changing needs of our clients and bringing the families peace of mind.
Home care is more than just a job for us at Amada Senior Care in Rancho Palos Verdes—it is our calling.  
Contact us today for your Free Care Needs Consultation to learn more about how an Amada Rancho Palos Verdes in-home caregiver can provide you or your loved one with support in ADLs, and a more secure and active home life. We work with families in Rancho Palos Verdes, and in and around Los Angeles County and the South Bay areas.
Expert Advisory Services from Amada Senior Care
Amada stands above all other Rancho Palos Verdes senior care service providers by offering more than in-home care services – we offer expert financial and housing advisory services to make senior care accessible and affordable. How do I get pricing for senior care? Is Medicaid or Medicare an option? How do I find senior housing I can afford? We can answer all these questions and more.
Our Amada Senior Care expert senior housing advisors can help you transition to the next step in senior care. When caring for someone at home becomes challenging or virtually impossible, we can help find a care facility right for you. Our advisors can explain the differences between nursing homes, memory care facilities, assisted living facilities, or other types of senior health care communities.
With years of experience in eldercare, strong relationships with coordinators of local senior communities, and a list of pre-screened facilities that measure up to our tough standards, our housing advisors will offer expert guidance on your housing options. Our services are FREE to our clients and you are under no obligation to select our recommendation.
There are a wide variety of living communities in Rancho Palos Verdes and in the Palos Verdes Peninsula area, including Belmont Village Rancho Palos Verdes, Palos Verdes Villa, and Sunrise of Hermosa Beach. Let us help you find a senior home that meets your personal preferences.
Our financial advisors can help identify the best financial strategies to pay for in-home care services or assisted living. Our expert financial advisors want to help make your senior care solution affordable. Amada Long-Term Care insurance (LTCi) claims experts can help you understand your policy, and access and activate the policy. We can act as your representative and provide assistance with submitting claims so payments are managed quickly and fully.
For our U.S. military veterans or spouses, we can assess available senior care Veterans Administration (VA) benefits for which you may be eligible. We can explain the VA eligibility requirements for in-home care versus senior care support in residential settings.
If you do not have either VA or LTCi benefits and are paying via private funds, don't think that senior care is out of reach. Our financial advisors will help you identify the appropriate in-home personal care or advanced care financing strategies for you, and weigh the advantages and disadvantages of the options.
We want to reduce our clients' and their families' burdens and make all aspects of home care in Rancho Palos Verdes as easy and stress-free as we can. Your care team at Amada Senior Care will support families in the city of Rancho Palos Verdes every step of the way. Whatever senior care details cause you stress are details we can manage.
Committed to the Care of Rancho Palos Verdes Seniors
We don't need to think twice about our commitment. It is to exceed the expectations of all of our clients and their families.
We know that when you entrusted the care of your loved one to us, it was a big step and one that was probably not taken lightly. We don't take it lightly either. We commit to delivering on that trust that you placed in us – every day.
You have our unwavering commitment to provide the highest quality personalized and compassionate senior care available in the Rancho Palos Verdes, California area. It is our commitment that helps us achieve our mission to enrich seniors' lives and to help them live safely and independently in their own homes for as long as possible.
Let us be a source of support, guidance, and comfort to you and your family, so you do not have to navigate in-home care alone.
If you're looking for home care in Rancho Palos Verdes, please reach out to us for your Free Care Needs Consultation or call our phone number at 310-953-0440.
FILL OUT THE FORM BELOW TO SCHEDULE YOUR AMADA CONSULTATION TODAY
When you need to understand your available senior care options, contact a trusted representative at Amada Senior Care in Rancho Palos Verdes. Being informed and educated helps you make better decisions in the care of your aging loved one. If it is time to find in-home care for you or your loved one, Amada's care advisors will help bring a skilled, compassionate caregiver into your home. You can trust the team at Amada Rancho Palos Verdes senior care agency. Contact us today.
Apr 23, 2023
Reliable and Caring
Cyndi and Sandi were always ready to do whatever it took to help mom. They are very experienced in senior care and knew how to answer all of our many questions. The care givers who looked after mom were very kind, nurturing and dependable. They were even great cooks! Amada Senior Care gave me peace of mind, and that is very important when you're looking for someone to take care of your precious elderly loved one.
Apr 21, 2023
Excellent Service
I really appreciate the help we got from Sandi and Cyndi in finding caregivers for our mom. Sandi spent a lot of time listening to our needs and Cyndi's help in dealing with the Long Term Care insurance company was invaluable.
Jan 9, 2023
Thank you Amada
Thank you Amada for coming through for us at the last minute! Our Mother began her stay at a Memory Care Facility just before the holiday weekend, and we needed a caregiver for a few days while she acclimated. Amada found 2 caregivers to alternate care over the weekend, and the transition was a success. So appreciate everything they did at the very last minute!
Amada Senior Care Reviews
Average rating:
0 reviews