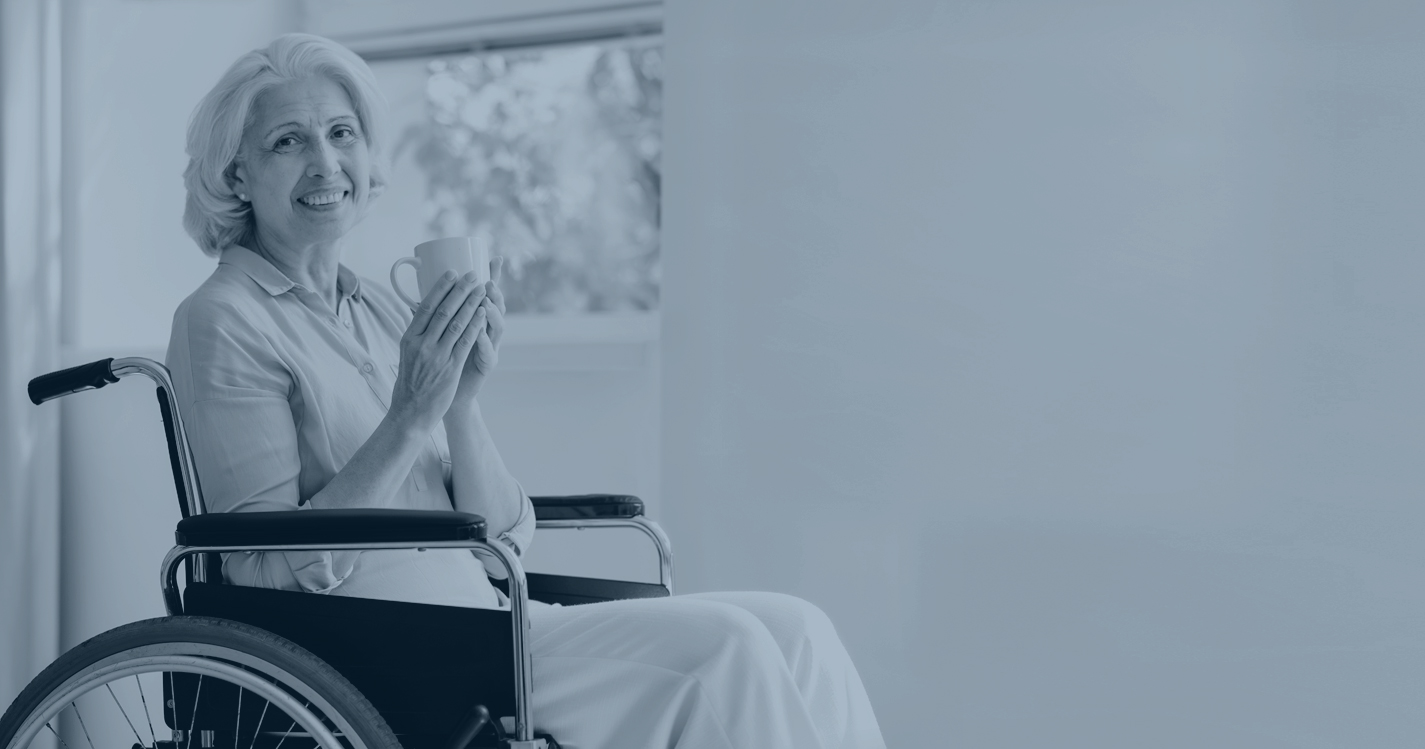 Slide 1
Would you or a loved one benefit from in-home senior care?
We specialize in providing comprehensive, non-medical, in-home care to seniors in the Central Indiana area.
In-Home Senior Care in Plainfield, IN
Looking for the perfect home care agency can be challenging. Here at Amada Senior Care, Plainfield, Indiana, we understand that in-home care is a very personal choice. That's why we take the time to get to know each and every one of our clients and their families, in order to provide them with the best possible care.
Our services include everything from companionship, meal preparation, medication reminders, transportation, shopping, running errands to more specialized care, such as dementia and Alzheimer's care. We also offer 24/7 care for those who need it. Our team is dedicated to providing top-quality service.
We also provide financial counseling for Long Term Care insurance (LTCi) benefits and the Veteran's Aid and Attendance benefit.
We strive to enrich seniors lives by helping them remain safe and independent wherever they call home, while supporting them throughout their day-to-day activities. To learn more about our in-home care services and to start your journey with us, contact us for a Free Care Needs Consultation.
Activities of Daily Living (ADLs) and Personal Care:
Meal Preparation, Feeding
Most Non-Medical Assistance
Finding the Right In-Home Caregiver
Finding the right caregiver is a crucial part of our senior clients journey with us. We want to find a caregiver who will support and complement our senior clients' needs for help with ADLs and companionship. Our caregivers are specially trained in all areas of senior care, so we can provide the best possible service.
It is very important that we best understand the needs and wants of our senior clients. The best way to do so is to create an individualized care plan. Creating a care plan will help us understand which caregiver would be the best match.
We want to match our clients in senior home care with a caregiver who will help them reach their goals and improve their quality of life. Some of the many tasks that our caregivers help assist with is:
Companionship: One of the most important aspects of home care is providing companionship to our elderly clients. Our caregivers will keep your loved one company, engage them in conversation or their favority activities, play games or just sit with them.
Assistance with Activities of Daily Living: Our caregivers can help with bathing, dressing, grooming and other activities to make life easier for our seniors.
Meal Preparation and Nutrition: A balanced diet is crucial for the health of our seniors. Our caregivers can help prepare meals that are both healthy and tasty. We can also help with grocery shopping and ensuring your loved one is getting the nutrition they need.
Medication Reminders: One of the most challenging aspects of caring for an elderly parent is helping them manage their medications. Our caregivers can help ensure that all medications are taken on time and as prescribed.
Making a Senior Care Plan
Making a senior care plan is the beginning to establishing a relationship with our senior clients. We want what's best for our senior clients and developing an individualized elder care plan will help us successfully deliver senior in-home care that meets our senior clients' specific needs.
We understand that allowing us to be a part of a senior loved one's life is a big commitment. We want family members to feel comfortable and know that we will always have our senior clients' best interest at heart.
Our Free Care Needs Consultation will help us establish the needs and wants of our senior client. Based on the information provided, we will be able to provide the highest-quality care assistance for our senior clients.
Companion Care is very important to us here at Amada Senior Care, Plainfield. We want our senior clients to be comfortable and happy. By developing a senior care plan, we can establish rapport between our senior client and their caregiver. Establishing trust is very important when it comes to senior home care.
Our care plans are completely customized and built around the needs of senior clients. We want to make sure that each individual has all of their needs met. This is why it is important for family members to be involved in the care plan process. Family members know their loved ones best and can provide us with valuable information that will help create the best possible care plan for their elderly parent or relative.
Care Options and Home Care Services
We pride ourselves in the home care services we offer to our senior clients. Our caregivers are specially trained and certified in all areas of senior care. This allows us to provide the best possible service to our seniors.
We offer a variety of care options for our seniors, so that they can find the perfect fit for their needs. We have hourly, live-in and respite care options available. This allows family members to take a break and know that their loved one is in good hands.
We also assist our senior clients and their families in Long-Term Care insurance claims. We provide policy reviews and submit insurance claims at no charge. This allows our seniors to have the peace of mind that they will be taken care of financially, even if they need to go into a nursing home.
We understand that as a senior care agency that in-home care may not always be the best option for our senior clients. We are happy to recommend care communities or other senior living options that may be more suitable for our senior clients.
Elder care is very important to us here at Amada Senior Care, Plainfield. We want to make sure our senior clients are not only in the best hands but also happy. We believe that by providing high-quality care, we can ensure our seniors feel comfortable and loved in their own home.
Amada's Commitment to You
Here at Amada Senior Care, Plainfield, we strive to go above and beyond when supporting our senior clients. We have a team full of dedicated caregivers waiting to make a difference in the lives of our seniors. We are truly passionate about providing excellent senior home care.  it is our mission to support you and your loved ones through every step of your senior care journey.
If you're looking for home care in Plainfield, Indiana, please reach out to us for a free needs consultation or call 317-960-4171.
FOR YOUR FREE CARE NEEDS CONSULTATION , FILL OUT THE FORM BELOW
We realize that inviting us into your lives and home is a sign of trust. The senior home care advisers and caregivers at Amada Senior Care, Plainfield, will strive every day to make certain your trust in us is well-placed by providing the highest quality of personalized and compassionate senior care in Plainfield, Indiana. In addition, we hope to be a source of support, guidance, and comfort to you and your family, because we believe that nobody should navigate in-home care alone.
May 9, 2023
Darla is a very conscientious professional person who makes sure that your loved one is well taken care of. She goes out of her way to match the caregivers to the personality they care for.



I highly recommend her knowledge and expertise to care for your special person. I'm truly blessed to have her staff take care for my husband.
Apr 24, 2023
Senior care services
We chose Amada Senior Care when my husband was released from a senior care facility almost 4 years ago. Darla communicates with us in a timely manner and does her best to keep our needs in mind when scheduling our caregivers.
Apr 17, 2023
Management
In the 5 years I've been with the company. It has never run so smoothly. Thanks to Darla.! She's great!
Amada Senior Care Reviews
Average rating:
0 reviews