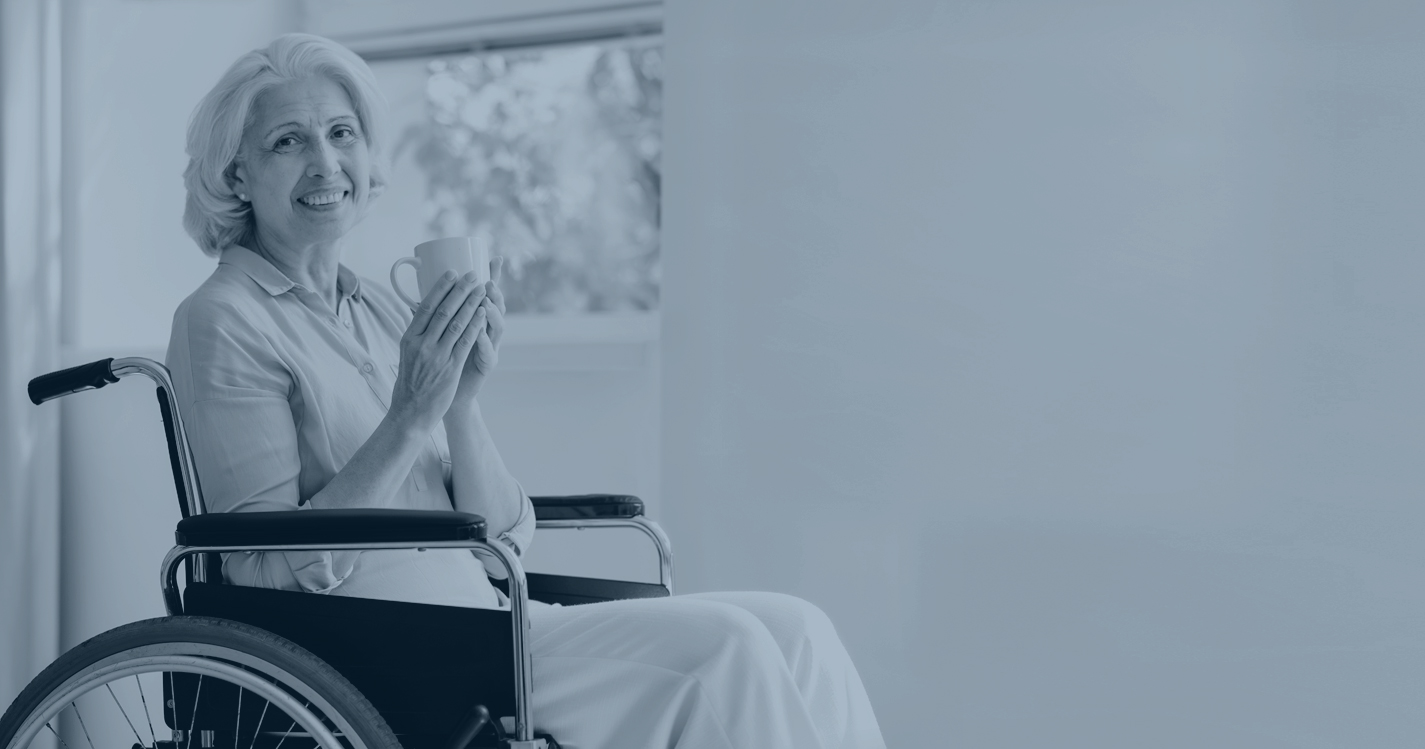 Slide 1
Would you or a loved one benefit from in-home senior care?
We specialize in providing comprehensive, non-medical, in-home care to seniors in the Central Indiana area.
Senior Home Care in Franklin, Indiana
Finding a quality home care agency can be overwhelming. But with Amada Senior Care, Franklin, you can be sure that your loved one is receiving the best possible care. We pride ourselves in putting senior care first. We have a staff full of passionate caregivers who want to improve the quality of life for our senior clients.
We offer a variety of services to meet the unique needs of each client. From companionship care to personal care, our team can help your loved one live comfortably and independently in their own home. We also provide respite care for family caregivers, so they can take a break from time to time.
We provide many home care services including serving as advocates for seniors with Long Term Care Insurance (LTCi). We conduct free policy reviews and submit all of the claims  paperwork, completely removing the burden from the senior and family members!  claims, help with Medicare paperwork and more. For a full list of services and to learn more about how we can improve the life of your senior loved one, contact us for a Free Care Needs Consultation. Our goal is to help our senior clients remain independent in their own homes.
Our Caregivers Aid with Activities of Daily Living (ADLs)
Personal care is and independent living is very important to our senior clients and we want to help them achieve that. Our caregivers are specially trained to assist with activities of daily living (ADLs). This includes, but is not limited to:
Meal Preparation, Feeding
Most Non-Medical Assistance
Pairing Our Senior Clients With Their Caregiver in Franklin, IN
This is the most important part of our senior home care journey with our senior clients. Our caregivers not only act as in-home aides for extra support but also companions. We believe companion care is crucial for our senior clients. We want their caregiver to be someone they can count on. Someone they can have a conversation with, laugh with and feel comfortable around.
That is why we take the time to carefully match our clients with their caregivers. We want to make sure that their personalities are compatible and that both the client and caregiver are on the same page. A good relationship between caregiver and senior client breeds trust, which is so important in home care.
To make sure we match our senior clients with the right caregiver, we create a care plan. This care plan is tailored to the specific needs of our client and takes into account things like their personality, health, preferences and more. We also interview our clients and caregivers to get a better idea of what would be the best possible match.
Developing a Senior Care Plan
Developing a senior care plan is one of the most important aspects of our job. It allows us to cater to the specific needs of our clients and ensure that they are receiving the best possible care.
The care plan starts with a consultation with our clients and their families. This consultation gives us a better idea of what the client's needs are. We ask questions about the client's health, preferences and lifestyle. This information is important in helping us develop a care plan that is tailored specifically to them.
This senior care plan is completely customizable and specific to each senior clients needs. It can be changed at any time to reflect the changing needs of our clients.
Some of the services we offer in our care plans include:
Personal Care
Companionship Care
Respite Care
Transportation
Meal Preparation
Grocery Shopping
Laundry
Housekeeping
To learn more about our senior care plans and the services we offer, contact us for a Free Care Needs Consultation. Our goal is to provide our clients with the best possible care. We want them to be happy, healthy and most importantly, independent.
Compassionate Home Care Services
Our home care services vary depending on the needs of our senior client. Our goal is to help our senior clients remain comfortable and safe in their own homes. We want to grant family members peace of mind , knowing their loved ones are being taken care of. We also provide assistance with Long-Term Care insurance claims, benefits and paperwork.
Other Care Options
We understand as a senior home care agency that in-home care may not always be the best fit for our senior clients, which is why we are happy to help them explore other care options. We can recommend other assisted living facilities or nursing homes that may be a better fit for our senior client. High-quality senior care is what matters most to us. The well-being of our senior clients is always our number one priority.
Amada's Commitment to You
At Amada Senior Care, Franklin, we are committed to providing the best possible in-home care for our senior clients. We want them to be happy, healthy and most importantly, independent. Contact us for a Free Care Needs Consultation to learn more.
If you're looking for home care in Franklin, Indiana, please reach out to us for a free needs consultation or call 317-960-4171.
TO GET OUR FREE CARE NEEDS CONSULTATION, PLEASE FILL OUT THE FORM BELOW
At Amada Senior Care in Franklin, Indiana, we believe that knowing all of your care options helps seniors and families make better decisions. When you're ready to think about care facilities, Amada's care experts will walk you through the many alternatives and pricing possibilities. At Amada Senior Care, we can provide you peace of mind by ensuring that your loved one is in good hands. Quality in-home care, in our experience, is difficult to come by. That is why you require the services of a reputable senior care agency.
Aug 10, 2022
Compassionate Care
Thank you to Amada Senior Care for the compassion and kindness they showed my mother and her family at the end of her life. The on-site staff were wonderful and we would not have been able to have her remain in her home without them. Thanks to the office staff with helping us to arrange the care that was needed as well!
Jul 20, 2022
Highly Recommended
I'd like to thank Amada Senior Care and their wonderful staff for going out of their way to provide amazing in-home care and support to my mother-in-law during her transition home. Their kind nature and flexibility made her adjustment from a residential rehab facility to living back home much easier. Thank you again!
Mar 23, 2022
I'm proud to be apart of the Amada Senior Care team. You meet such wonderful clients while working in this field.
Amada Senior Care Reviews
Average rating:
0 reviews