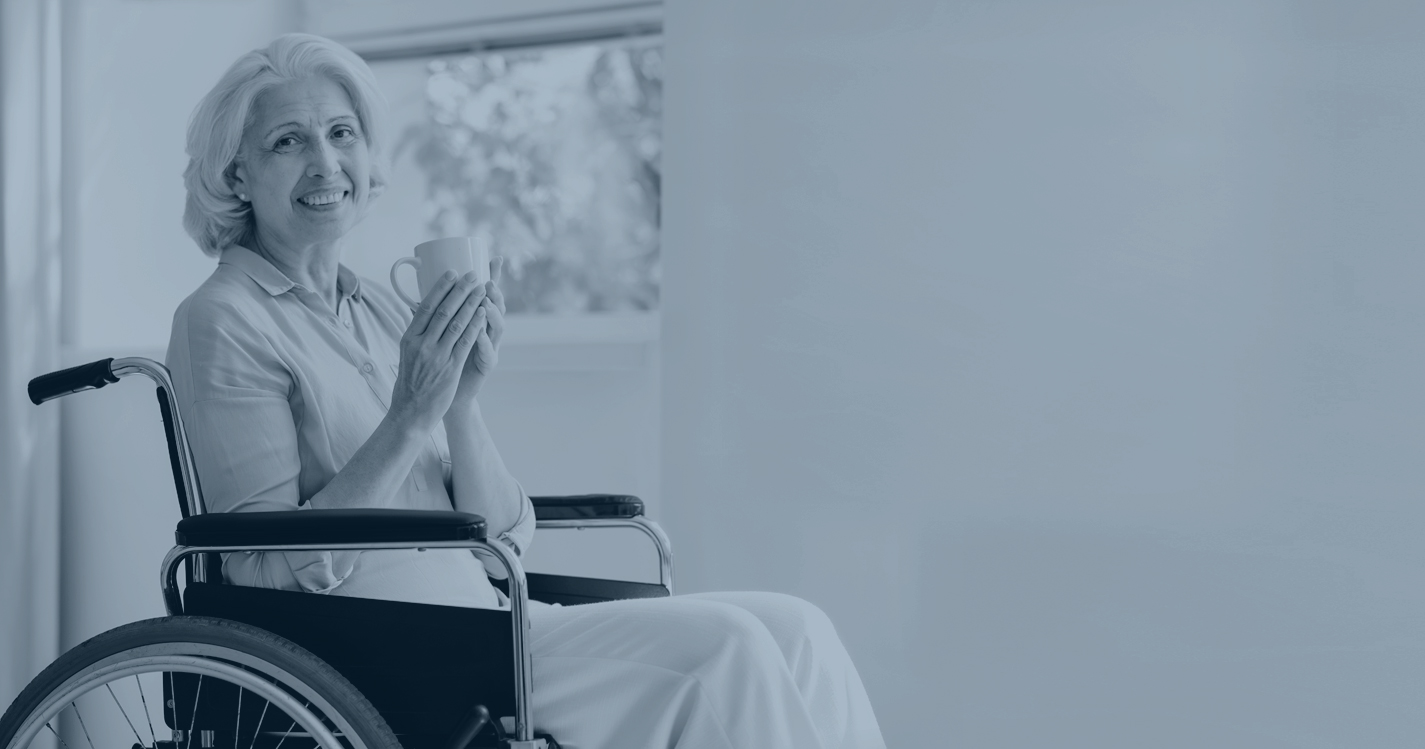 Slide 1
Would you or a loved one benefit from in-home senior care?
We specialize in providing comprehensive, non-medical, in-home care to seniors in the Central Indiana area.
Home Elder Care in Carmel, IN
Would in-home care services in Carmel, Indiana be beneficial to you or a loved one? If this is the case, please contact us for a Free Care Needs Consultation. We specialize in providing seniors with complete and outstanding non-medical care. Our aim is to enrich the lives of seniors by enabling them to live independently, assisting them in remaining safe and secure in their homes, and assisting them in continuing to pursue their favorite activities, hobbies, and interests. Assistance with activities of daily living is one of the specialized care services we provide to our customers, which includes anything from meal preparation to medication reminders to transportation, shopping, and running errands, among other things.
What makes us stand out even more from the competition when it comes to in-home care? For starters, we don't just provide in-home care. As part of our aim to improve the lives of seniors, we offer:
Advisory services for senior housing provided by experts.
Financial advice is available.
Access and activation of Long-Term Care insurance (LTC) benefits through your advocate.
Assistance with Activities of Daily Living:
Meal Preparation, Feeding
Most Non-Medical Assistance
We Are Here to Help Carmel Seniors
While assisting with everyday duties is unquestionably important, companionship is also an important aspect of caregiving. Every day, enriching the lives of senior customers entails ensuring that they are not only safe and comfortable but also happy in their own homes. As a result, we collaborate with senior care clients and their families to develop a personalized in-home care plan that allows seniors to stay secure and comfortable in their own homes.
With a sense of warmth, love, and compassion, we endeavor to provide the greatest quality senior in-home care. We pair each in-home care client and family with one of our trained caregivers who best complements their personality and meets their individual needs as part of our entire in-home senior care plan. We'll be there for you every step of the way when you seek senior in-home care.
Caring for At-Home Seniors in Carmel, Indiana
We understand that what we do has an impact on our older clients and the individuals who care for them. It's natural to feel disappointed and helpless when a family member has a need that you can't meet. By including loved ones in our in-home personal care plan, we provide our senior clients with peace of mind and frequent communication. We develop a better understanding of our clients' needs and put their minds at ease about their safety, quality of life, and comfort.
Please contact us for a Free Care Needs Consultation to learn more about how an in-home caregiver can improve comfort and safety by assisting you or your loved one with activities of daily living and life-enriching activities. Our mission is to provide a happy environment for each of our senior in-home care clients so that they can continue to do the activities they enjoy on their own. For us, providing in-home care is more than a job; it is a calling.
Creating personalized in-home senior care plans is just the start of our relationship with our senior customers who require in-home care. We keep track of each in-home caregiver and check in with our clients and their families on a frequent basis, ensuring that we are providing the finest possible care and companionship.
Putting Your Loved Ones First
The requirements of your senior loved one should always come first. We assist our clients with the intricacies of confirming benefits through free policy reviews and submitting claims as experts in Long-Term Care insurance claims, completely removing this burden from senior clients and their families. We also check to see if any Veterans Administration benefits are available for clients or their spouses who have served in the military. Our senior care advisors can help with identifying, navigating and obtaining funding for private pay clients.
In cases when circumstances necessitate the use of a senior living community rather than in-home care. In such case, we are delighted to make recommendations for areas that have been pre-screened through an in-person visit. The majority of consumers are not prepared to select the best in-home care provider. Our advisors are available to lead you in the right direction. We realize that you want the best for your family.
If the time comes when in-home care is no longer appropriate for your senior loved one, we will assist you in locating the best assisted living or skilled nursing facilities to fulfill all of your senior loved one's physical, emotional, and financial requirements. We have extensive knowledge of senior living alternatives and providers in the Carmel area, as well as strong working connections with the coordinators at assisted living communities, skilled nursing facilities, board-and-care homes, and other communities. We will schedule tours and accompany clients and their families on the tours at no charge. With patience and understanding, we assist our senior in-home care clients and their families in exploring all possibilities so that you can rest assured that your loved one is in the finest possible hands.
We will be there for you and your family every step of the journey. Our goal is to ease the difficulties faced by  our senior clients and make all aspects of in-home care as simple and stress-free as possible. Allow us to put together an in-home senior care plan that maximizes your or your loved one's long-term care insurance benefits, includes claim submissions and billing, and handles other logistics so you and your family can concentrate on more essential things.
Amada Caregivers' Commitment
Our commitment to our elderly clients' well-being is unwavering. We understand that bringing us into your lives and homes demonstrates your trust in us. Every day, our senior in-home care experts and caregivers will work hard to earn your trust by offering the greatest level of individualized and sensitive senior care. We also strive to provide you and your family with support, guidance, and comfort since we think that no one should have to navigate in-home care alone.
Our services are not limited to in-home care; we collaborate with families to develop a tailored plan of care that allows seniors to stay safe, independent, and comfortable in their homes. Please contact Amada Senior Care in Carmel for a Free Care Needs Consultation if you or a loved one would benefit from in-home care. Because our purpose is to accompany you and your loved ones through every step of your senior care journey, we also provide experienced senior housing consulting services in the Carmel area, financial counseling to make paying for care more reasonable, and more.
If you're looking for in-home care in Carmel, please reach out to us for a free needs consultation or call our number 317-960-4171.
FOR YOUR FREE CARE NEEDS CONSULTATION, FILL OUT THE FORM BELOW
In our experience, we've found that quality in-home care can be challenging to come by. That's why you need a senior care agency you can trust. When you're ready for in-home care, our advisors will help you understand all available care options and pricing options to fund one of our expert caregivers.
Aug 10, 2022
Compassionate Care
Thank you to Amada Senior Care for the compassion and kindness they showed my mother and her family at the end of her life. The on-site staff were wonderful and we would not have been able to have her remain in her home without them. Thanks to the office staff with helping us to arrange the care that was needed as well!
Jul 20, 2022
Highly Recommended
I'd like to thank Amada Senior Care and their wonderful staff for going out of their way to provide amazing in-home care and support to my mother-in-law during her transition home. Their kind nature and flexibility made her adjustment from a residential rehab facility to living back home much easier. Thank you again!
Mar 23, 2022
I'm proud to be apart of the Amada Senior Care team. You meet such wonderful clients while working in this field.
Amada Senior Care Reviews
Average rating:
0 reviews