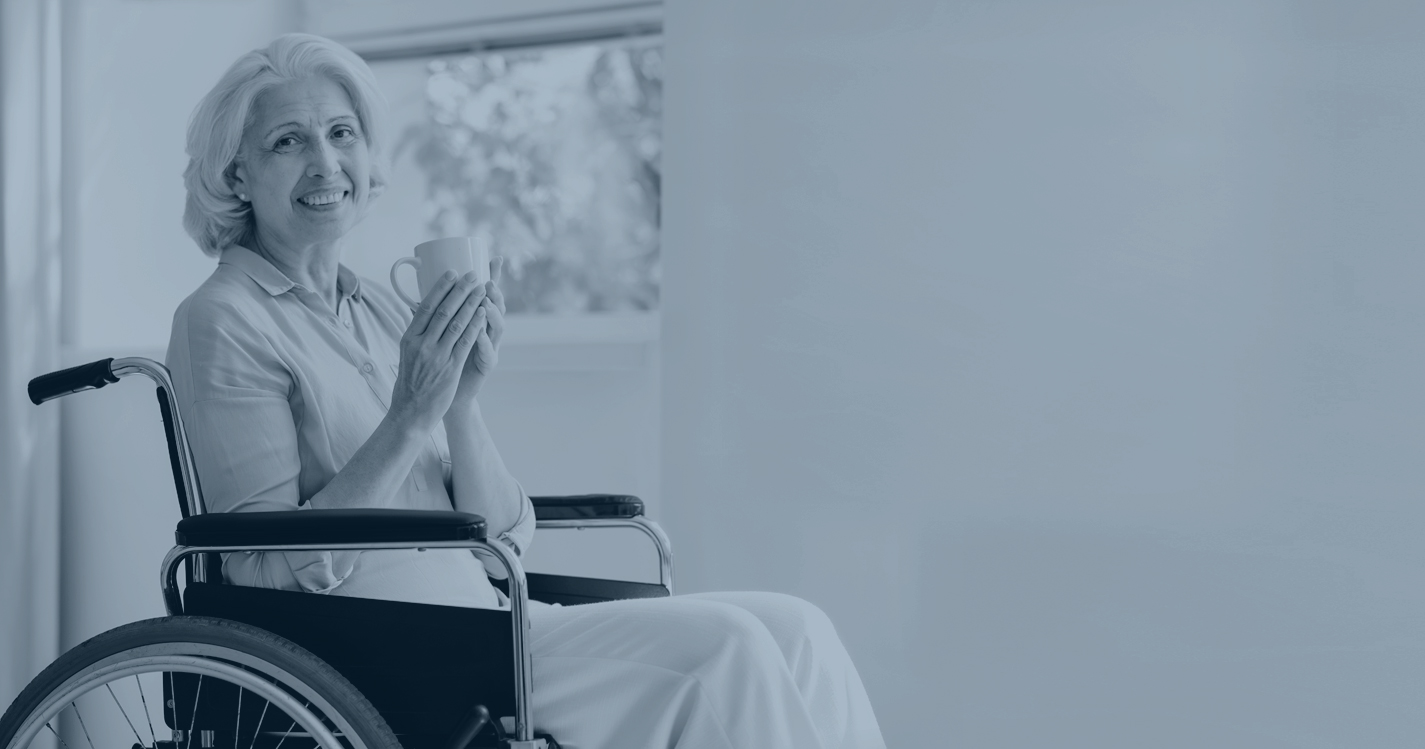 Slide 1
Would you or a loved one benefit from in-home senior care?
We specialize in providing comprehensive, non-medical, in-home care to seniors in the Central Indiana area.
Senior Home Care in Avon, Indiana
There are many home care agencies to choose from when it comes to in-home senior care. Here at Amada Senior Care, Avon, Indiana, we specialize in non-medical home care for seniors. We strive to bring comfort to our elderly clients in their own homes. We achieve maximum senior care by providing a Free Care Needs Consultation to help better understand our senior client, their loved ones, and their needs.
We want to provide peace of mind for our clients and their loved ones. We know that choosing the right in-home senior care agency is important. We want to make our senior clients and their loved ones as comfortable as possible.
We have a wide variety of services that we provide such as companionship, meal preparation, light housekeeping, medication reminders, and more. With Amada Senior Care, Avon, you can feel confident and at ease knowing your elderly loved one is receiving the best possible care in their own home.
Personal Care and Activities of Daily Living:
Meal Preparation, Feeding
Most Non-Medical Assistance
Finding the Right Caregiver in Avon, IN
Finding the right caregiver for our senior client is priority number one. We want our senior clients to continue independent living with a companion they can trust. Companion care is a very important aspect to us here at Amada Senior Care, Avon, because we want to make sure our senior clients are happy and achieving their goals.
Our caregivers act as in-home assistants so our senior clients can remain safe and independent while getting the support they need. Our caregivers also offer other care services such as:
Memory Care
Alzheimer's Care
Dementia Care
In order to find the right caregiver we develop a care plan. This helps us understand the needs and wants of our senior client. Then we are able to determine which caregiver will be most compatible. We pride ourselves in our senior care plans because we want to know what will make our senior clients happy so we can deliver care and services that meet their needs.
Creating an Elder Care Plan
Creating a senior care plan takes a lot of dedication from our staff. We create these plans to build a foundation with our senior clients so we can best support them in their independent living.
We understand that it may be stressful on family members who are acting as family caregivers. That's why we're here. We want to take some of the burden off of their shoulders and help provide a plan that will give our elderly clients the best possible care.
Some things we take into consideration when creating a care plan are:
Medical history
Social activities
Living environment
Nutrition and diet
Medications
Personal preferences
Income and assets
We want to make sure that all of our senior clients are comfortable and happy with the services we provide. We also want to make sure that their loved ones feel confident in our ability to provide quality care for their elderly loved one. Our goal is to improve the quality of life for our senior clients. Our Free Care Needs Consultation opens the door for developing our senior care plan.
Home Care Services and Other Care Options in Avon, Indiana
Your loved ones' needs should always come first, which is why we have developed our home care services around our senior clients. We want to make sure that our elderly clients are receiving the best possible care in their own home.
Non-medical home care is a great solution for those who don't require constant medical attention but may need some help with activities of daily living. Our services are customizable and can be tailored around your loved ones needs.
We assist our senior clients with Long-Term Care insurance claims (LTCi) to help verify complexities and benefits. We conduct free policy reviews and file all documents required for claims, completely removing the burden from seniors and their families. We also determine benefits that may be available through the Veterans Administration (VA). We want to make sure that all of our senior clients are getting the best possible care. Amada Senior Care, Avon, we will be there with you every step of the way.
We understand that as a home care agency, in-home care may not always be the best solution for our senior clients. We are happy to assist them in finding the perfect assisted living facility or nursing home that fits their needs. We schedule tours and accompany seniors and their families on the tours at no cost.
Elder care is very important to us and if our senior client needs specific skilled nursing for senior living or would be better served at an assisted living facility, we will help support our senior clients in finding what they need.
Amada's Senior Wellness Promise
Here at Amada Senior Care, Avon, we put senior living first. We want our seniors to feel happy, comfortable and safe. One way we do this is by providing regular wellness checks for our elderly clients. This includes things such as blood pressure, weight, and glucose checks. We want to make sure that we are doing everything possible to improve the quality of life for our seniors. If you are interested in learning more about what we offer for in-home senior care, contact us for a Free Care Needs Consultation.
If you're looking for in-home care in Avon, Indiana, please reach out to us for a free needs consultation or call our phone number 317-960-4171.
FOR YOUR FREE CARE NEEDS CONSULTATION, FILL OUT THE FORM BELOW
At Amada Senior Care in Avon, Indiana, we believe that knowing all of your care options helps seniors and families make better decisions. When you're ready to think about care facilities, Amada's care experts will walk you through the many alternatives and pricing possibilities. At Amada Senior Care, we can provide you peace of mind by ensuring that your loved one is in good hands. Quality in-home care, in our experience, is difficult to come by. That is why you require the services of a reputable senior care agency.
Aug 10, 2022
Compassionate Care
Thank you to Amada Senior Care for the compassion and kindness they showed my mother and her family at the end of her life. The on-site staff were wonderful and we would not have been able to have her remain in her home without them. Thanks to the office staff with helping us to arrange the care that was needed as well!
Jul 20, 2022
Highly Recommended
I'd like to thank Amada Senior Care and their wonderful staff for going out of their way to provide amazing in-home care and support to my mother-in-law during her transition home. Their kind nature and flexibility made her adjustment from a residential rehab facility to living back home much easier. Thank you again!
Mar 23, 2022
I'm proud to be apart of the Amada Senior Care team. You meet such wonderful clients while working in this field.
Amada Senior Care Reviews
Average rating:
0 reviews