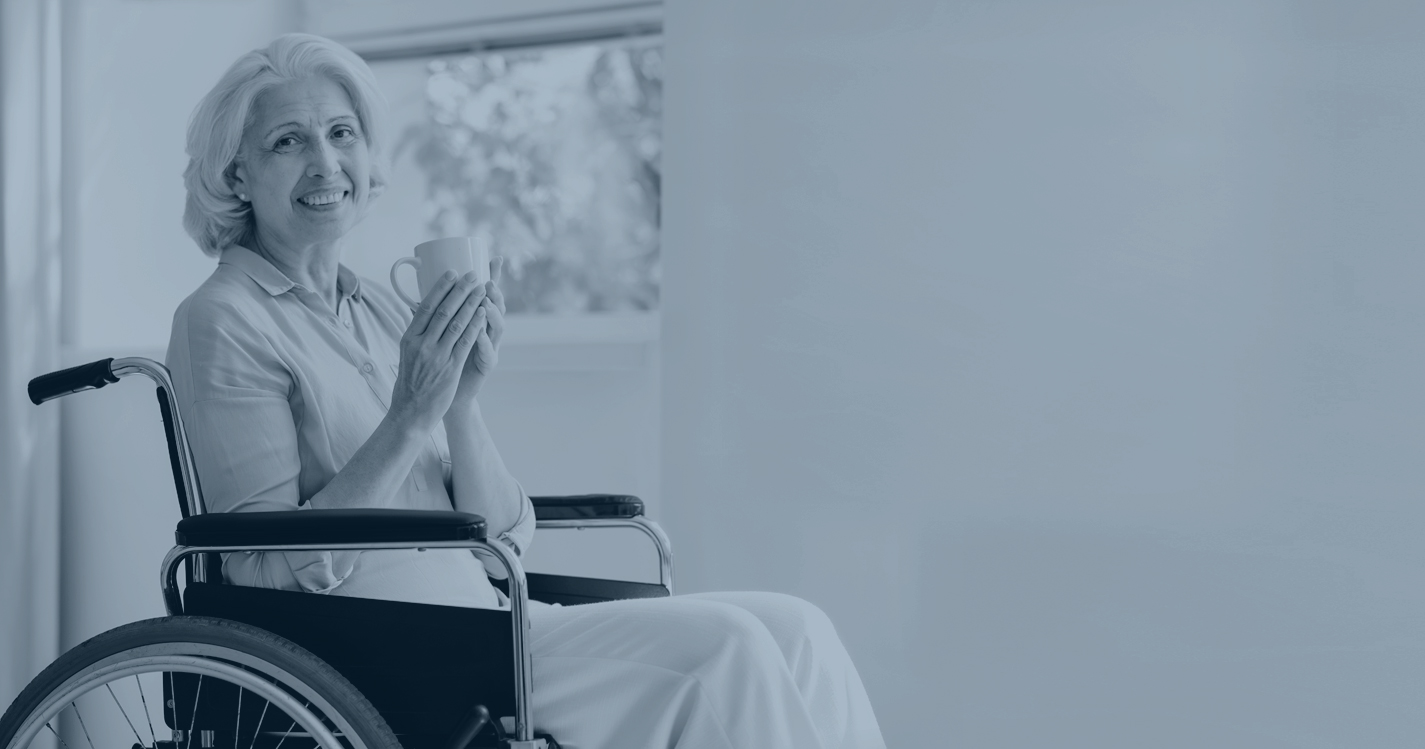 Slide 1
Would you or a loved one benefit from in-home senior care?
We specialize in providing comprehensive, non-medical, in-home care to seniors in the Charlotte area.
Supporting Independent Senior Living
in Cornelius, NC
Amada Senior Care provides professional, caring home care services for seniors in Cornelius, Lake Norman and the surrounding areas. Specializing in comprehensive, non-medical, in-home care for older adults, our mission is to enrich seniors' lives by helping them live safely in their own homes while receiving support with the activities of daily living (ADL's). Our professional network of caregivers is here to help your loved one in many areas of their lives, including everything from medication reminders and meal deliveries, to simply being there to provide companionship while they pursue their favorite activities and interests. 
Would you or a loved one benefit from in-home senior care? If so, please contact us at Amada Senior Care in Cornelius, NC for a Free Care Needs Consultation.
Amada Caregivers are Trained to Provide Assistance with Activities of Daily Living (ADLs) such as:
Meal Preparation, Feeding
Most Non-Medical Assistance
The Amada Difference
What separates Amada Senior Care from other senior care services? Our services aren't limited to just in-home care. Amada caregivers strive to enrich the lives of older adults by providing the safety, comfort and companionship that they deserve. This means taking the time to help them participate in their favorite activities and hobbies so that they can continue to thrive in their own homes. Whether it's taking an afternoon to learn Grandma's famous pot roast recipe, or listening to stories while playing cards with Dad, Amada Senior Care home-based caregivers go the extra mile to ensure your loved one is living their best life.
As part of our mission at Amada Senior Care in Cornelius, we also provide expert senior housing advisory services, financial counseling to make care more affordable, and representation as your advocate for accessing and activating Long-Term Care insurance (LTCi) benefits.
Complete Senior Home Care Services in Cornelius
We match each home care client and their family with trained Amada caregivers who will best complement their personality and meet their unique needs. We understand that making the transition to in-home senior care can be confusing and stressful. At Amada, we strive to help both you and your loved one throughout the process by providing the highest level of warmth, kindness, and compassion for the whole family. 
When it comes to choosing senior care in Cornelius, we realize that what we do affects not only our senior home care clients but also the people who love and worry about them. By involving both the individual and their loved ones in care plans and remaining in frequent communication with them, we can gain deeper insight into our clients' needs and ease any concerns about their safety, quality of life, and comfort. The development of a customized senior care plan is only the beginning of our journey with clients who need home care in Cornelius, Charlotte and the surrounding area. We regularly monitor each home care aide and check in with our clients and their families so that we may be certain we are continuing to provide the very best care and companionship every step of the way.
To learn more about how an Amada Cornelius, NC in-home caregiver can help support independent living for seniors by helping with ADLs and life-enriching activities, please contact us for a Free Care Needs Consultation. Our goal is to create a nurturing environment for each of our senior home care clients so that they can continue doing the things they love. At Amada Senior Care in Cornelius, NC professional senior home care isn't just our mission, we truly believe that it is our calling.
Home Care Pricing and Insurance Support
Because your loved one's needs come first, we take a consultative approach to home care in Cornelius, NC. As experts in Long-Term Care insurance claims, we assist our clients with the complexities of verifying benefits and submitting claims and will also determine what benefits may be available through the Veterans Administration for those clients or their spouses who have served in the military. We've worked with multiple LTC companies such as Northwestern Mutual, Genworth Financial, John Hancock Financial, Thrivent, CNA Insurance, Bankers Life, AXA, and Lincoln Financial Group, so you can trust us to navigate each individual case with ease. For private pay clients, we can enlist the help of a senior home care financial adviser to recommend the best payment options for in-home care in Cornelius, NC.
In some cases, we may find that a senior community or assisted living facility may be a better option than senior home care. We are happy to recommend communities that have been pre-screened by our team. Choosing the best company for senior home care in North Carolina can be overwhelming, however, the advisers at Amada Senior Care are here to help.
Making the Transition: Skilled Nursing Facilities and Memory Care
Should the time arrive when independent living in the home care environment is no longer a viable option for your loved one, we will help you find the ideal senior community, nursing home or specialized medical care facility that can meet all your senior loved one's specific physical, emotional, and financial needs. We have years of experience and knowledge about the senior living options in the Cornelius, Charlotte and Myers Park areas, along with strong relationships with the coordinators who oversee assisted living, skilled nursing, board-and-care homes, and other communities. We understand that, especially for people new to elder care, the many senior living options available in the Cornelius, NC area can be overwhelming. We help our senior home care clients and their families explore all options with wisdom, patience, and understanding so that you can feel confident your in-home care is in the best hands.
Let the experts at Amada Senior Care provide the support you and your family deserve. We want to reduce our clients' burdens and make all aspects of home care in Cornelius, NC as easy and stress-free as we can. Let us coordinate an in-home senior care plan that makes the best use of your or your loved one's long-term care insurance benefits, manages payments, and takes care of other details so you and your family can focus on more important matters. 
Amada Senior Living Caregivers' Commitment
We are committed to exceeding the expectations of every family we work with and are dedicated to earning and maintaining your trust every step of the way. That's why we will strive every day to deliver the support, guidance, and compassion to your family throughout your senior care journey. 
If you or a loved one would benefit from home care in Cornelius, NC, please contact Amada Senior Care in Cornelius, NC for a Free Care Needs Consultation. We work with families to create a customized plan of care that enables seniors to remain safe, independent, and comfortable in their homes, but our services are not limited to in-home care. We also provide expert senior housing advisory services in the Cornelius, NC area, along with financial counseling and other helpful services.If you're looking for home care in Cornelius, NC, please contact Amada Senior Care for a Free Care Needs Consultation or call 980-580-6100.
FOR YOUR FREE CARE NEEDS CONSULTATION , FILL OUT THE FORM BELOW
At Amada Senior Care in Cornelius, we understand that seniors and families make better care decisions when they're aware of all their care options. When you're ready for for home care in Cornelius, Amada's care advisors will help you understand all available care options and the available financial options to fund one of our expert caregivers. In our experience, we've found that quality Cornelius home care can be difficult to come by. That's why you need a Cornelius senior care agency you can trust.
Jun 15, 2022
Showing Compassion and Much More!
I cannot give Amada Charlotte enough stars, being a retired home care nurse. Over the past two years, our family has been in need of home care. This Spring, we decided to switch to Amada; it has been a blessing! The owners, Brad and Gwen, listened to our needs from our initial intake and beyond, and have gone out of their way to meet our schedule (despite a delayed hospital discharge requiring extra hours). All the home aides are well trained, and their staff RN who handles training with the number one lesson being to show compassion. It shows! Thank you to the entire Amada caregiving staff. They have made in-home care at home possible.
May 24, 2022
Never Worked for a More Professional Agency than Amada Senior Care!
Absolutely wonderful agency! Gwen and Brad have been amazing since my initial interview with them, as they are extremely professional. They've never made me feel like just an employee or just a newbie. They've always gone out of their way to support me. I love the Amada team! Amada Senior Care is the most professsional company I've worked for, hands down!
Apr 11, 2022
Capable, kind and gracious caregivers
Our family is so grateful to Amada Senior Care for sending the most capable, kind, gracious, and wonderful caregivers. They truly took care of our entire family. The owner, Brad, helped us to coordinate long-term care needs for my mom. When she suddenly needed someone overnight, Brad found the best caregiver within a couple days. The overnight caregiver turned out to be as equally amazing as mom's daytime caregiver. The caregivers became like membes of our own family. We feel very fortunate to have found Amada's steady, helpful hands at a time when all in our world had turned upside down.
Amada Senior Care Reviews
Average rating:
0 reviews