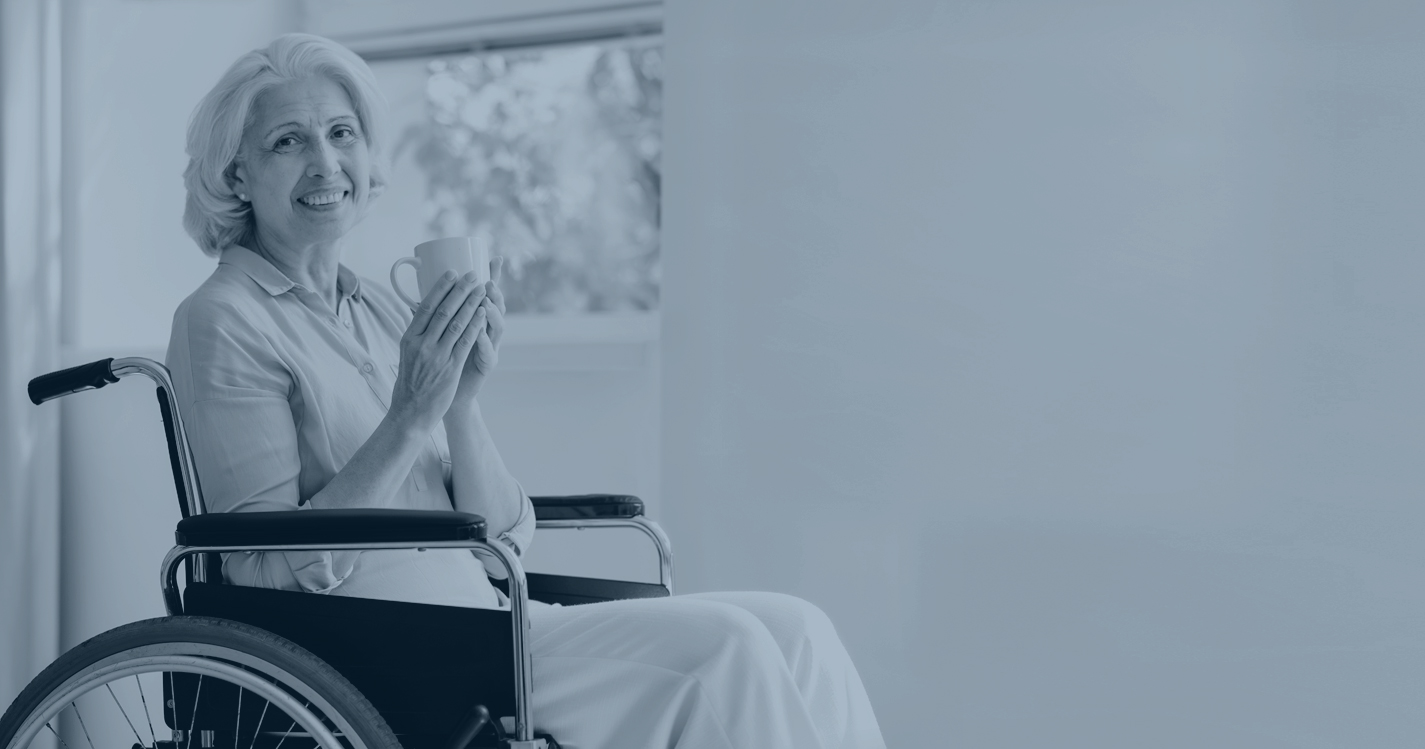 Slide 1
Would you or a loved one benefit from in-home senior care?
We specialize in providing comprehensive, non-medical, in-home care to seniors in the Orange County area.
Quality In-Home Care for Tustin Elders
Finding quality care for you or a special senior in your life – your parent, spouse, or sibling – can be daunting. It doesn't have to be. Turn to Amada Senior Care for the care and assistance you need. We specialize in providing comprehensive, non-medical, in-home care to seniors.
As part of our home care services, we make sure we enrich our seniors' lives by keeping them safely and comfortably at home, and by helping them participate in the activities that interest them the most. Whether that means helping them with their activities of daily living (ADLs), like cooking, cleaning, or grocery shopping, or taking them to bingo at the senior center, our home care aides make a difference.
Our Amada senior services go beyond basic personal care. We also offer expert senior housing and financial advisory services to our clients. We aim to make care more accessible and affordable. We offer representation as your personal advocate for accessing and activating Long-Term Care insurance (LTCi) benefits, assistance with Veterans Administration (VA) benefits, and support when it comes time to transition to senior residential care.
Find out if you or a loved one can benefit from in-home senior care in Tustin, California. Contact Amada Senior Care today for your Free Care Needs Consultation.
Amada Caregivers are Trained to Provide Assistance with Activities of Daily Living (ADLs) such as:
Meal Preparation, Feeding
Most Non-Medical Assistance
Amada Provides Compassionate Care to Seniors
Ensuring older adults are safe and happy in their own homes requires care providers who are not only skilled in lending a hand with ADLs but who also know how to be a companion. Many seniors spend hours home alone every day which can lead to cognitive decline and despair. Our Amada caregivers focus on turning that around by creating a warm, stimulating environment that brings enjoyment and comfort.
We are guided by a customized home care plan, developed with the clients and their families' input, that enables seniors to remain safely independent and comfortable in their homes for as long as possible. Selected for the best "fit" with their client's needs and personality, our Amada caregivers always bring the highest quality care with a sense of warmth, kindness, and compassion.
Whether our in-home caregiver is helping make a favorite recipe, sewing a button back on a favorite sweater, or listening to a favorite story, you can be sure that your family at Amada Senior Care in Tustin is with you through every step of your senior home care journey.
Partnering with Tustin Seniors and Their Families
to Create Customized Care Plans
Our primary focus is on providing the best care to our senior clients, but we know everything we do also affects the people who love them. For that reason, we believe it takes a close relationship with our clients and their families, and open, honest communication to develop the right care plan that addresses the emotional and physical wellness of our clients.
With input from our clients' families, we get valuable insight into our clients' unique needs, disposition, and interests to help us build a comprehensive, in-home care plan. Together we can address the concerns about safety, quality of life, and comfort.
Contact us today for a Free Care Needs Consultation to learn more about how an Amada Tustin in-home caregiver can provide you or your loved one with support in ADLs, and a more secure and active home life. We work with families in Tustin and in cities around the North Orange County area including, Anaheim Hills, Fullerton, Garden Grove, Irvine, Orange, Placentia, Santa Ana, and Yorba Linda.
The care plan is just the start of providing the best care. We monitor our aides, and revise and adjust the plan to make sure we are meeting the changing needs of our clients and that they remain actively engaged and thriving. Our goal is to create a nurturing environment for all of our senior home care clients, and to bring their family members peace of mind.
Financial Counseling and Senior Home Advisory Experts
Available to Tustin Clients
The Amada Senior Care team in Tustin does more than offer in-home senior care services. We also offer our clients access to expert financial and senior living advisors. Managing the care of an aging family member is stressful enough, but dealing with the finances and the possibility of transitioning to a skilled nursing facility can be overwhelming. Let our trusted advisors help you navigate the complexities of senior care.
Find the right assisted living community with our housing advisors. When in-home, independent living is no longer possible, our Amanda senior housing experts can help find an alternative care facility that is right for our clients and their families. Our extensive experience in eldercare and strong relationships at local senior communities give us the inside knowledge and familiarity to find the right senior living center with the right level of care. Whether a dementia care or memory care community, nursing home, facility with 24/7 care providers, or other facility is needed, we will help you find one that meets your preferences and needs.
For our clients, we can recommend licensed communities that have passed our strict review process through our free, no-obligation housing advisor services.
Local senior housing units in the Tustin, CA 92780 zip code area, conveniently located near healthcare facilities, include Meridian at Anaheim Hills, Sunrise of Fullerton, The Groves of Tustin, Woodbridge Terrace, and Brookdale Garden Grove (includes Alzheimer's care).
Expert Financial Counseling Services
We offer Long-Term Care insurance claims experts who can assist our senior care clients and their families with managing their LTCi policy. We can identify your long-term care policy's payment terms and coverage, serve as your advocate to activate the policy, and help submit claims so you get paid quickly and fully.
U.S. military veterans and their surviving spouses may be eligible for benefits from the Veterans Administration (VA). We can help identify benefits for which you may be eligible, then help you assess your financial aid options.
If you are a private pay client, meaning you do not have LTCi or VA benefits, we can explain senior pricing options, explain the limitations of Medicare and Medicaid, and identify corresponding financing strategies. Talk to one of our financial counselors for a recommendation to help make senior care more affordable.
Your care team at Amada Senior Care of Tustin will support you and your family every step of the way. We manage senior care details that cause you stress.
Amada Senior Care Caregivers' Commitment
It is our commitment to work hard every day to exceed the expectations of every family we work with. This means we consistently provide the highest quality of personalized and compassionate senior care while treating our clients with respect and dignity.
The entire Amada Senior Care team is committed to:
Staffing only the best skilled, compassionate team of caregivers who can help fulfill our families' needs.
Providing personalized, quality care to help our seniors thrive and live independently in their own homes.
Increasing our client's overall quality of life.
Being an unwavering source of support, guidance, and comfort to our clients and their families, because we believe that nobody should navigate in-home care alone.
If you're looking for home care in Tustin, or in another city in Orange County, reach out to us online for your Free Care Needs Consultation or call (949) 528-3500.
FOR YOUR FREE CARE NEEDS CONSULTATION FILL OUT THE FORM BELOW
We understand informed seniors and their families are better equipped to make important senior care decisions. Let Amada Tustin in-home senior care advisors explain your senior housing and financial options. Talk to a representative of Amada Senior Care in Tustin to better understand all your senior care options. You want trusted, quality caregivers and Amada Tustin is THE senior care agency you can trust. Contact us today.
Mar 23, 2023
The Perfect Experience
When my husband was discharged from the hospital to come home after a stroke, I did not have any idea what to do. I was referred to Amada by someone at my church. A representative came out the day before the discharge, shared everything Amada offered and had the most over-qualified caregiver waiting at our home the next day. We had the same caregiver every evening and she kept an eye on my husband while still giving him his independence. We had the same caregiver during the day and he made sure the medications were taken and the home exercises were done well. The communication with Amada was seamless and the experience was nothing short of extraordinary. My husband has recovered well. Amada played a big role in that recovery. Thank you, Amada.
Sep 7, 2022
Quality Home Care
Thank you Amada Senior Care for being kind, compassionate, and helpful in my mothers care. Your team has been wonderful to work with all along and we appreciate the service you give. I highly recommend them to anyone needing senior care in the Orange County area.
Jan 27, 2022
Service
My caregiver, Don, continues to be a true professional and a caring individual helping me in every way he can.
Amada Senior Care Reviews
Average rating:
0 reviews