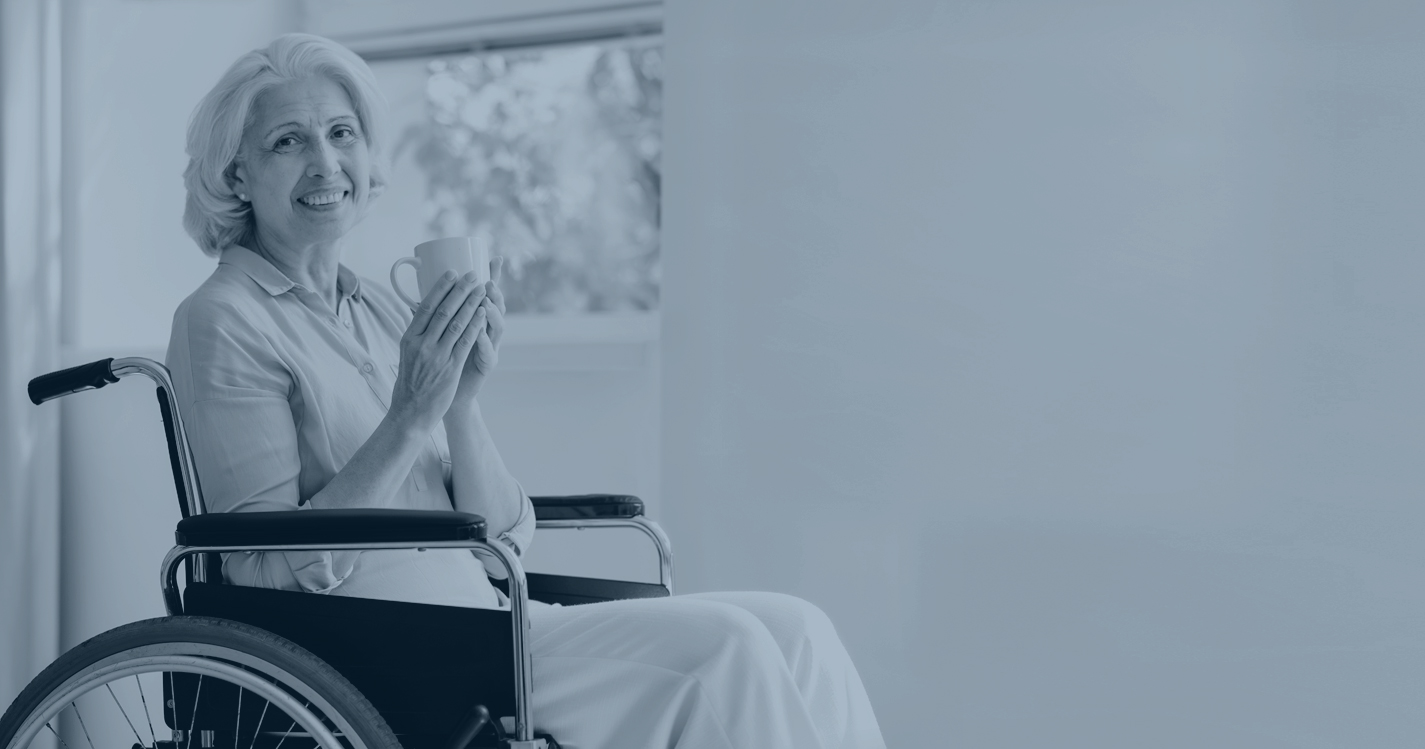 Slide 1
Would you or a loved one benefit from in-home senior care?
We specialize in providing comprehensive, non-medical, in-home care to seniors in the Orange County area.
Personalized In-Home Senior Home Care in Anaheim, CA
When it is time to find in-home senior care for you or a loved one, reach out to a senior care agency you can trust – Amada Senior Care of Anaheim. We specialize in providing comprehensive, non-medical, in-home care to seniors. Contact us today for your Free Care Needs Consultation.
We are on a mission to enrich seniors' lives. To do this, first, we help keep them living safely and comfortably in their own homes. Next, we help keep them engaged and active by supporting them in pursuit of their favorite activities and pastimes. Our Anaheim home-care aides provide personalized services to our clients and assistance with activities of daily living (ADLs), including meal preparation, medication reminders, transportation to doctors' appointments, grocery shopping, and more.
Amada Senior Care is more than just another company that provides home care in Anaheim – we stand by our clients through every step of their senior care journey. Part of enriching seniors' lives includes providing expert senior housing advisory services as well as financial counseling so that senior care is accessible and affordable. We offer representation as your personal advocate for accessing and activating Long-Term Care insurance (LTCi) benefits.
Find out if you or a loved one in Anaheim, California, can benefit from in-home senior care. Contact Amada Senior Care today for your Free Care Needs Consultation.
Amada Caregivers are Trained to Provide Assistance with Activities of Daily Living (ADLs) such as:
Meal Preparation, Feeding
Most Non-Medical Assistance
Companionship and Personal Care Services
Our Amada home care aides know that with proper care, companionship, and respect older adults can enjoy happy lives. While lending a helping hand to our clients to help with their ADLs ensures a safe and comfortable environment, it is our "good old-fashioned companionship" that ensures our clients thrive under our care.
Through collaboration with our senior care clients and their families, we create a customized home care plan so seniors can age in place and remain safely independent and comfortable in their homes for as long as possible. We carefully select our Amada caregivers to match each home care client and their family so their personalities and unique needs are a "fit."
Whether our in-home caregiver is looking through old photographs with their client, fixing his or her favorite meal, or is listening to your concerns about your loved one, you can be certain our care providers are focused on providing the highest quality senior in-home care with a sense of warmth, kindness, and compassion.
Personalized, Comprehensive Care Plans for Anaheim Seniors
Finding the right senior care for you or your loved one can be an overwhelming and difficult process. Amada Senior Care experts want to help minimize that stress by taking the time to listen to the family and to learn about each client's preferences and needs. We realize that what we do affects our senior home care clients and the people who love them, so that is why we include the family in creating our senior care plans.
Through collaboration and ongoing, frequent communication we gain a deeper insight into our clients' needs and desires, and we learn the concerns the families have about their loved ones' safety, quality of life, and comfort. These are the items we address and include in our personalized, comprehensive care plan. The plan is a working document and is never truly final. We regularly check in with our care provider, our client, and the family, and adjust our care plan based on feedback and changing needs so that we continue to provide the very best care and companionship.
To learn more about how an Amada Anaheim in-home caregiver can enhance comfort and safety by helping you or your loved one with ADLs and life-enriching activities, contact us today for a Free Care Needs Consultation. We serve Anaheim, Fullerton, Garden Grove, Orange, Santa Ana, Westminster, Yorba Linda, and other cities in and around Orange County.
Providing Senior Housing and Financial Advisory Services in Anaheim
Amada is the Anaheim-area's trusted resource for senior care and long-term care insurance (LTCi) claims advocacy. Our Amada senior housing and financial experts can consult with you and help make senior care accessible and affordable. Not only can we help find the care that is right for you or your loved one, but we can also help simplify the complexities of senior care and ease the burden of managing long-term care insurance requirements.
Our Long-Term Care insurance claims experts will be your advocate to help make the claims process easier. We can help you understand and verify your LTCi benefits and review and file claims to ensure timely receipt of those benefits.
Amada financial experts can help our U.S. military veterans and their spouses by explaining the Veterans Administration (VA) benefits for which they may be eligible. We can review your options, help you understand the benefits as they pertain to you and your situation, and help ensure the best care plan.
For our private pay clients, Amada advisors will help find quality senior care that fits your budget and your requirements. We can explain Medicare and Medicaid limitations, interpret senior housing pricing options, and identify financing strategies that can help make senior care more affordable.
Your care team at Amada Senior Care of Anaheim will support you and your family every step of the way. When the time comes that our in-home care services are no longer an option, we can help transition your loved one to an appropriate residential care community. With years of eldercare experience and strong relationships with local senior living communities, our senior housing advisors can help you assess the best living arrangements for your senior loved one. We can also recommend pre-screened communities and care facilities that meet our tough standards.
We will help find the appropriate level of care, healthcare services, and amenities your loved one needs. Anaheim senior living options include assisted living communities, skilled nursing facilities, nursing homes, Alzheimer's care, board-and-care homes, and more. Senior residential settings close to the Anaheim and Anaheim Hills areas include Brookdale Anaheim Senior Living, Emerald Court (independent living and memory care options with a variety of floor plans), La Palma Nursing Center, and many other care facilities. Many facilities are located minutes away from medical care services and are close to Disneyland, for family entertainment when visiting your loved ones.
Let us help you find an option that meets the financial and wellness needs of you and your loved one. Together we can determine which senior housing option best accommodates your needs and the needs of your loved one.
We offer our FREE, no-obligation advisory services to all our Amada clients. Contact us today for your free care needs consultation.
Amada's Anaheim Caregivers are Committed to Providing High-Quality Care
Everyone at Amada Senior Care is committed to exceeding the expectations of each of our clients. Regardless of their role – caregiver, financial advisor, visit coordinator – our staff members work to ensure our clients are listened to, well cared for, and respected.
We know it is a significant step to invite us into your home and to entrust us with the care of your loved one. We do not take it lightly, and we are committed to ensuring that your trust in us is well-placed.
Every single time we walk into our client's home we are committed to providing the highest quality personalized and compassionate senior care available in Anaheim. It is our mission, and commitment, to enrich our clients' lives and help them live safely and independently in their homes for as long as possible.
We will be an unwavering source of support, guidance, and comfort to you and your family because we believe that nobody should navigate in-home care alone.
If you're looking for home care in Anaheim, Anaheim Hills, or other cities in Orange County, access our online free care needs consultation or call our phone number at (949) 528-3500.
SCHEDULE YOUR FREE CARE NEEDS CONSULTATION TODAY – FILL OUT THE FORM BELOW
Turn to Amada's expert advisors to help you understand all your senior housing, financing, and care options. Talk to someone you can trust to help you find affordable, in-home senior care. We give you the information you need to make the best decision for you and your loved one's senior care needs. Schedule your consultation with an Anaheim eldercare advisor at an Anaheim senior care agency you can trust. Contact Amada today.
Jan 27, 2022
Service
My caregiver, Don, continues to be a true professional and a caring individual helping me in every way he can.
Oct 6, 2021
Review
Don Kekoa, my caregiver, is warm, friendly and very professional at what he does. Whatever assistance I need, Don is always willing to work with me to both assist and suggest more convenient ways to accomplish something.
Jun 18, 2021
Mr.
Having used Amada back to 2014 for my late wife and now in my later years for myself, should say it all. Their caregivers are highly qualified. They are kind, caring, professional and very giving of their skills.
Amada Senior Care Reviews
Average rating:
0 reviews