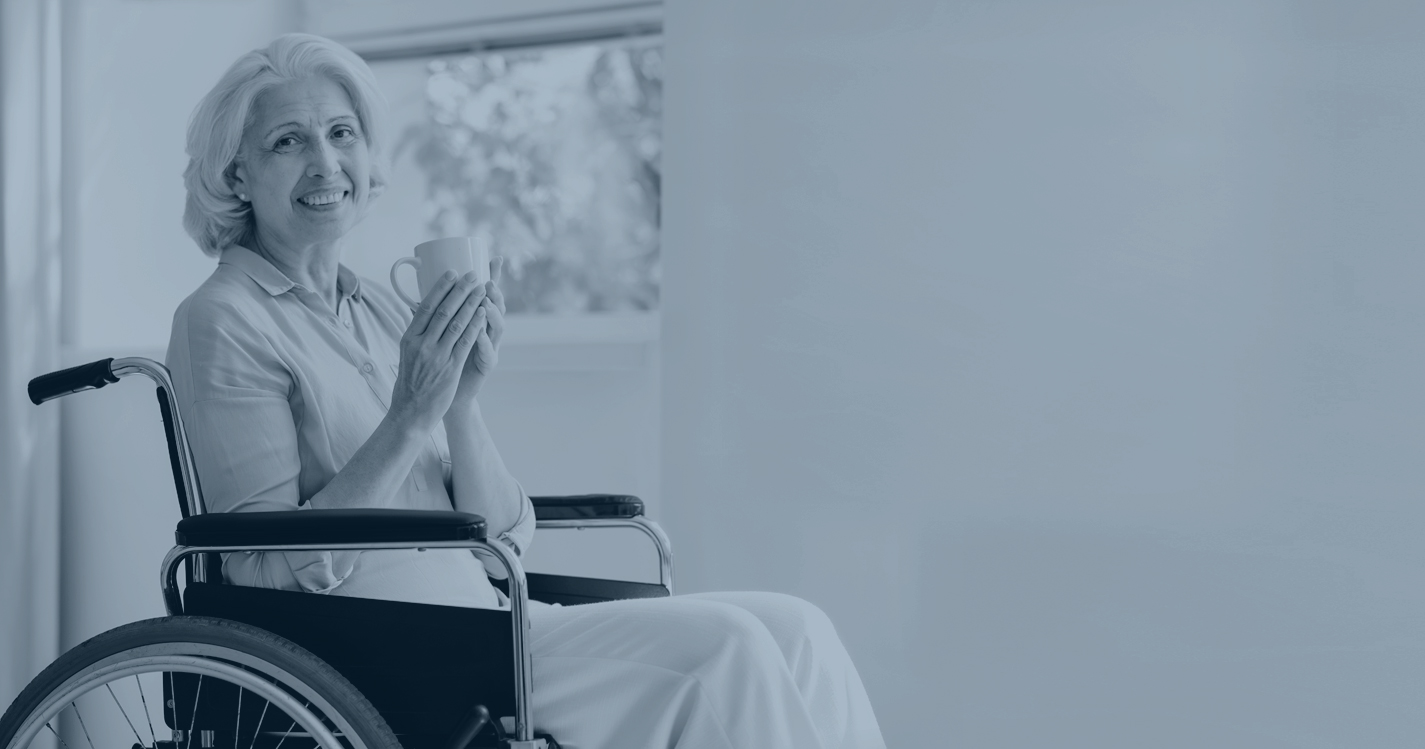 Slide 1
Would you or a loved one benefit from in-home senior care?
We specialize in providing comprehensive, non-medical, in-home care to seniors in the NorthShore area.
Senior Care Providers in Lake Forest, Illinois
Looking for in-home caregivers for seniors in Lake Forest or NorthShore and the surrounding areas? Contact Amada Senior Care today for a Free Care Needs Consultation today. We specialize in high-quality, comprehensive, non-medical, in-home care for seniors in the Lake Forest area.
At Amada Senior Care, our entire team adheres to the same mission: to enrich seniors' lives by supporting healthy, independent living. Our senior care providers offer a wide variety of necessary home care services, including support for daily activities (also called activities of daily living or ADLs), hobbies, and personal interests. Our personalized senior care services include everything from meal preparation and medication reminders to transportation, grocery shopping, running errands around town, and much more.
At Amada Senior Care, we don't limit our services to in-home care only. As part of our mission to enrich seniors' lives in the Lake Forest area, we also provide expert senior housing advisory services, financial counseling that helps to make care more affordable, and we can even act as your representative when you need to access and activate Long-Term Care insurance (LTCi) benefits.
Amada Caregivers Offer Assistance with Activities of Daily Living (ADLs), including:
Meal Preparation, Feeding
Most Non-Medical Assistance
Compassionate and Quality In-Home Caregiving
Our services don't stop with day-to-day ADL support. We are also dedicated to providing valuable companionship to our elder care clients — companionship they can depend on. At Amada in Lake Forest, we will work with you and your loved one to find the perfect caregiver based on your loved one's personality and care needs. We do everything possible to provide the highest level of care and support for our clients so they can continue living independently in their own homes. This means that you can rest assured that whether our in-home caregiver is helping Grandma with a puzzle, ironing Dad's shirt for church on Sunday, or simply going with them on a walk, all of us at Amada Senior Care in Lake Forest are with you through every step of your senior home care journey.
Supportive Independent Living for Seniors
Being in the caregiving industry, we understand that our work doesn't just impact senior's lives; we know it has a definite impact on family members' lives as well. We help family members throughout the process: working with them to develop a senior care plan and staying in frequent communication with them during our engagement. We keep family members involved, so we can stay on top of our client's needs and help ensure that everyone likes and is comfortable with the agreed-upon care plan.
Interested in learning more about how Amada Senior Care caregivers can help your older loved one stay in their own home for as long as possible? Contact us for a Free Care Needs Consultation. We are dedicated to creating a nurturing environment for each of our senior home care clients in Illinois and beyond because we want our senior clients to continue doing the things they love, in their own homes.
At Amada Senior Care, we will support you and your family every step of the way, with high-quality care and professional services that provide peace of mind for everyone involved. Let us coordinate an in-home senior care plan that makes the best use of your or your loved one's Long-Term Care insurance benefits. We can also manage payments and take care of other details, so you and your family can get back to focusing on more important matters.
Alternative Senior Care Choices in Illinois
Our consultative approach to senior home care in Lake Forest puts your senior loved one's needs first. As experts in Long-Term Care insurance claims, we assist our senior clients with the often complex process of verifying benefits and submitting claims. We can also determine what benefits for care providers may be available through the Veterans Administration (VA) for any clients or their spouses who served in the military. For private pay clients, we are able to enlist the help of a senior home care financial adviser who can recommend the best payment options for in-home care in Lake Forest, Skokie, and beyond.
Choosing the best company for home care in Lake Forest is something most people are not prepared to do. Well, we are here to show you the way, so you can preserve your senior loved one's quality of life — and your own — for many years to come.
If a home care environment is no longer ideal for your senior loved one, our experts will help you find the ideal senior community or specialized assisted living facility in the Lake Forest or Chicago area that can best meet all of your loved one's specific physical, medical, emotional, and financial needs. We have years of experience and knowledge of senior living opportunities in the Lake Forest area. That experience and knowledge, combined with strong relationships with the coordinators who oversee assisted living, skilled nursing, respite care, board-and-care homes, and other communities in Deerfield, Highland Park, Lake Bluff, Lake Forest, Glenview, and other areas of Illinois mean we can help you find exactly what you're looking for.
We understand that, especially for family members who are new to elder care, the many senior living options available in the area can be overwhelming. We are here to help. With wisdom, patience, and understanding, we assist our senior home care clients and their families in exploring every option so that you can feel confident your in-home care is in the best hands.
Amada Senior Care Caregivers' Commitment to Compassionate Care
We realize that by inviting us into your lives and home, you are placing your trust in us. The senior home care advisers and senior in-home caregivers at Amada Senior Care in Lake Forest are committed to striving every day to make certain your trust in us is well-placed. How? By providing the highest quality of personalized and compassionate senior care in Lake Forest. Additionally, we hope we can be a source of support and comfort to you and your family. No one should have to navigate in-home care options and personal care for family members alone.
If you or a loved one would benefit from a committed and compassionate in-home care provider in the Northshore Chicago area or surrounding communities, please contact us at Amada Senior Care for a Free Care Needs Consultation. We work with seniors and their families to create a customized plan of care that will enable our senior clients to remain safe, independent, and happy in their own homes, but our services don't stop at in-home care. We also provide expert senior housing advisory services in the Lake Forest area, financial counseling to make care more affordable, and more, because it is our mission to support you and your loved ones through every step of your senior care journey.
If you're looking for home care in Lake Forest, please call our phone number at  847-324-9450.
FREE LAKE FOREST, ILLINOIS HOME CARE SERVICES CONSULTATION
When it comes to choosing home health care, seniors and their families make better care decisions when they know all of their care options. Whenever you're ready for home care in Lake Forest, Amada Senior Care's care advisors will help you understand all the available care options, as well as the available financial options to fund one of our expert local caregivers. In our experience, we've found that quality Lake Forest home care can be difficult to come by and secure. That's why you need a Lake Forest senior care agency you can trust. Contact us at Amada today.
Apr 26, 2023
Ready to Listen to Caregivers
The office staff is easily accessible and ready to listen to caregivers. They always have whatever you need. It's a high priority. Each time we go for training, they give me more insight and confidence when it comes to my clients.
Mar 22, 2023
Helpful to Have Another Set of Hands
It was just helpful to have another set of hands around for safety for my senior loved one. The care staff kept me up to date on ALL changes which was very helpful.
Mar 7, 2023
Staff That Works There is Great
Overall, they have been very good. I think the staff that works there is great. I have had three calls to check up on Dad. The caregiver cooks meals for him but it is pretty easy going on her end in terms of what is required. She is very religious and she talks about that a lot. My father loves talking about that stuff. I think in terms of the social aspect, he seems to fit in fine with her.
Amada Senior Care Reviews
Average rating:
0 reviews