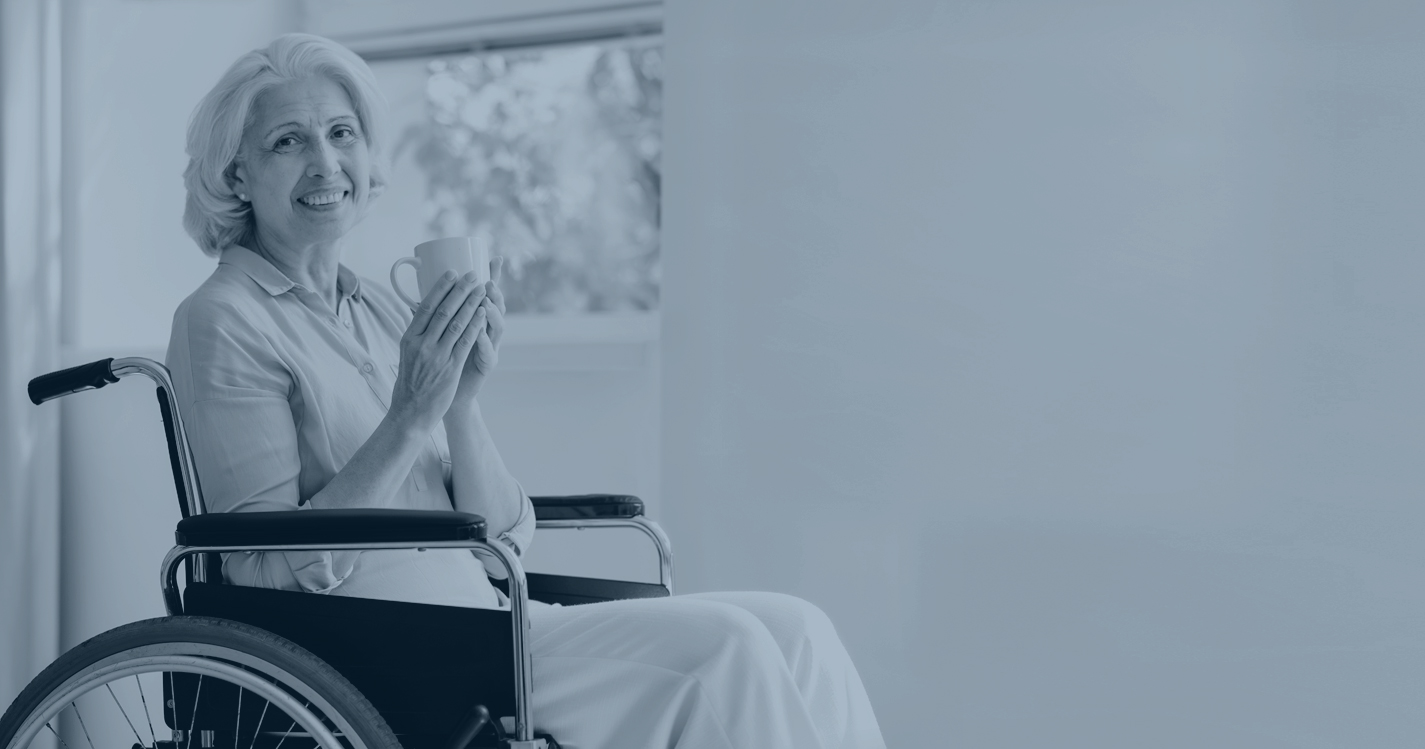 Slide 1
Would you or a loved one benefit from in-home senior care?
We specialize in providing comprehensive, non-medical, in-home care to seniors in the Nashville area.
Quality At-Home Senior Care Services
in Franklin, Tennessee
Through Amada Senior Care in Franklin, you can find the comprehensive, non-medical, in-home care you need to keep your senior loved ones safe and happy in their own home. Our age-in-place senior services are designed to provide support and care that enables independent living for your loved one, without relocation.
Find out how our services will fit your needs. Contact us today for a Free Care Needs Consultation. We serve communities in and around Franklin, including Brentwood, and other towns in Williamson County.
We deliver personalized eldercare services in the privacy of our clients' own homes, on their own schedule. Our in-home care aides provide our senior clients with assistance in activities of daily living (ADLs) — everything from dressing to grocery shopping to transportation to medical appointments, and we also work to provide and participate in fun and mind-stimulating activities. We want to do what it takes to protect our clients' health and wellness and keep them at home as long as possible.
Amada Senior Care stands apart from every other company that provides home care in Franklin because we go beyond in-home services by offering housing and advisory services as well. The financial and housing aspects of senior care can be stressful, and we want to minimize those burdens. We provide expert senior housing advisory services and financial counseling to make care more accessible and more affordable. We can also be your personal advocate for accessing and activating Long-Term Care insurance (LTCi) benefits.
Get your Free Care Needs Consultation.
Trained Amada Caregivers Provide Help
with Activities of Daily Living (ADLs) like:
Meal Preparation, Feeding
Most Non-Medical Assistance
Companionship and ADL Care for Franklin Seniors
Besides providing ADL support for our clients, our home care providers bring another critical piece of emotional well-being: companionship. For the team at Amada in Franklin, this adds a component that keeps your loved ones more than just safe and comfortable; it helps them flourish. As their care needs change, our partnership with you, the family, helps us maintain that ideal balance of physical and emotional care.
Our care plans ensure that we pair each home care client and family with a caregiver who can best understand and meet your family's and loved one's special needs. We recognize that companionship and ADL support go together, and a day's activities could range from doing light housekeeping to help with bathing and dressing to listening to your loved one share family stories to helping them prepare a favorite recipe handed down through the generations.
Amada Senior Care in Franklin is with you throughout every part of your senior loved ones' at-home care. Our team of compassionate and thoughtful caregivers provides only the highest quality senior in-home care, so you can rest assured your loved one is in good hands.
Amada: Your Partner in Franklin Senior Care
At Amada Senior Care in Franklin, our priority is providing our senior clients with top-quality help and support, so they can stay safe and independent. We consider what we do to be a partnership with our senior clients, their families, and our professional staff members. We include the families in their loved ones' care plans and maintain frequent communication as we learn and adapt our care to best meet our clients' needs. Through this relationship of trust and caring, we strive to provide a safe and comfortable setting and a good quality of life for our clients.
Contact us today for a Free Care Needs Consultation to learn more about how an Amada Franklin in-home caregiver can provide you or your loved one with support in activities of daily living, as well as a more secure, active, and relaxed home life. We work with families throughout Franklin, Brentwood, Columbia, Spring Hill, and the surrounding areas.
During our initial home care services consultation with our families and our clients, we carefully prepare a care plan that will check all your caregiving boxes. This care plan is only a starting point in our dynamic care approach with your loved one. Our monitoring strategy allows us to make sure we are meeting the changing ADL needs of our senior clients and keeping them actively engaged through appropriate activities and companionship.
Our goal is to create a nurturing environment for all of our senior home care clients and to bring their family members peace of mind. Home care isn't just a job for the care team at Amada Senior Care; we see it as our calling.
Financial and Assisted Living Advisory Services in Franklin, TN
When you are overwhelmed by your senior loved one's declining health or dependency on you for care, understanding the rules for Long-Term Care insurance is essential. Without fully understanding how it can be used to support your loved one, you could face an unnecessary financial burden.
Turn to our financial advisors for help in funding your care options. Our experts in Long-Term Care insurance (LTCi) claims can assist clients with verifying benefits and submitting claims. We will also determine which Veterans Administration (VA) benefits may be available for those clients or their spouses who served in the U.S. military. We will sort out your financial benefits and recommend the best payment options for in-home care.
If an assisted living community or a memory care facility becomes a necessity for increasing healthcare needs for any of our clients, our patient advocates and advisors at Amada Senior Care in Franklin can help guide families through that transition. We can also help you find the best housing and pricing options for families. Our years of experience in the eldercare business can assist you in finding the right location and assisted living facility throughout the Franklin area.
Whether you need an Alzheimer's care facility, a nursing home with 24/7 medical care, or a senior living option somewhere in between, we can recommend pre-screened communities that can provide for your senior loved one's unique physical, social, emotional, and financial needs. Our experience, knowledge, and strong relationships with the coordinators who oversee local live-in senior living communities will help with the process.
We want you to know that your care team at Amada Senior Care of Franklin will support you and your family every step of the way. Let us coordinate an in-home senior care plan that maximizes your financial benefits through LTCi and the VA, manage payments, and take care of other details and paperwork so you and your family can focus on other matters.
Our Commitment to Our At-Home Care Franklin Families
At Amada Senior Care in Franklin, we are committed to maintaining a well-trained, compassionate staff of caregivers who can help fulfill our communities' needs. When families are unable to provide the kind or level of care their aging family members need, we are there to help.
We are committed to exceeding the expectations of every family we work with. Inviting us into your lives and home is a sign of trust, and we want to maintain that trust and earn your respect. Through ongoing interaction and communication, we can anticipate issues and make adjustments in our senior care plans ensuring uninterrupted, appropriate care.
It is this unwavering commitment to keeping your loved ones not only safe and comfortable but also thriving in their own home environment that helps us stand apart from others. We don't believe anyone should have to navigate in-home care alone.
If you're looking for in-home care in Franklin, please call us at 615-933-7494 or reach out to us online for a  Free Care Needs Consultation.
FOR YOUR FREE FRANKLIN CARE NEEDS CONSULTATION,
FILL OUT THE FORM BELOW
At Amada Senior Care, we believe seniors and families make better care decisions when they know their options. When you're ready to explore in-home care services in Franklin, our care advisors will outline and explain all available care and financial options to fund one of our trained caregivers. Contact a Franklin senior care agency you can trust. Contact Amada Senior Care now.
Jun 17, 2023
www.com
So Good and so cool
Mar 10, 2023
Great Caregiver and Amada Staff
I was blessed when I was able to have someone help me with my home health care. I had no idea that I would be so happy with the care that I have received by the staff and my caregiver ***Tracy***. I was really apprehensive as to the class of service that I would receive. I am very happy that I did not listen to others. I have been treated with all of the respect and help that anyone could ask for, starting with the Staff and Owners, to the wonderful caregiver that I have been blessed for my caregiver. All are very professional in everything they do to ensure my health and happiness are taken care of each visit.
!!!WAY TO GO AMADA!!!
Oct 24, 2022
Great Company
We have been with Amada for over a year and we are awed by their service to us. Courtney is my mom's caregiver and we couldn't have asked for anyone as kind and caring as she is. Amada has also helped on several instances with the long term care insurance company. We highly recommend Amada if you have a senior in your home that needs care.
Amada Senior Care Reviews
Average rating:
0 reviews