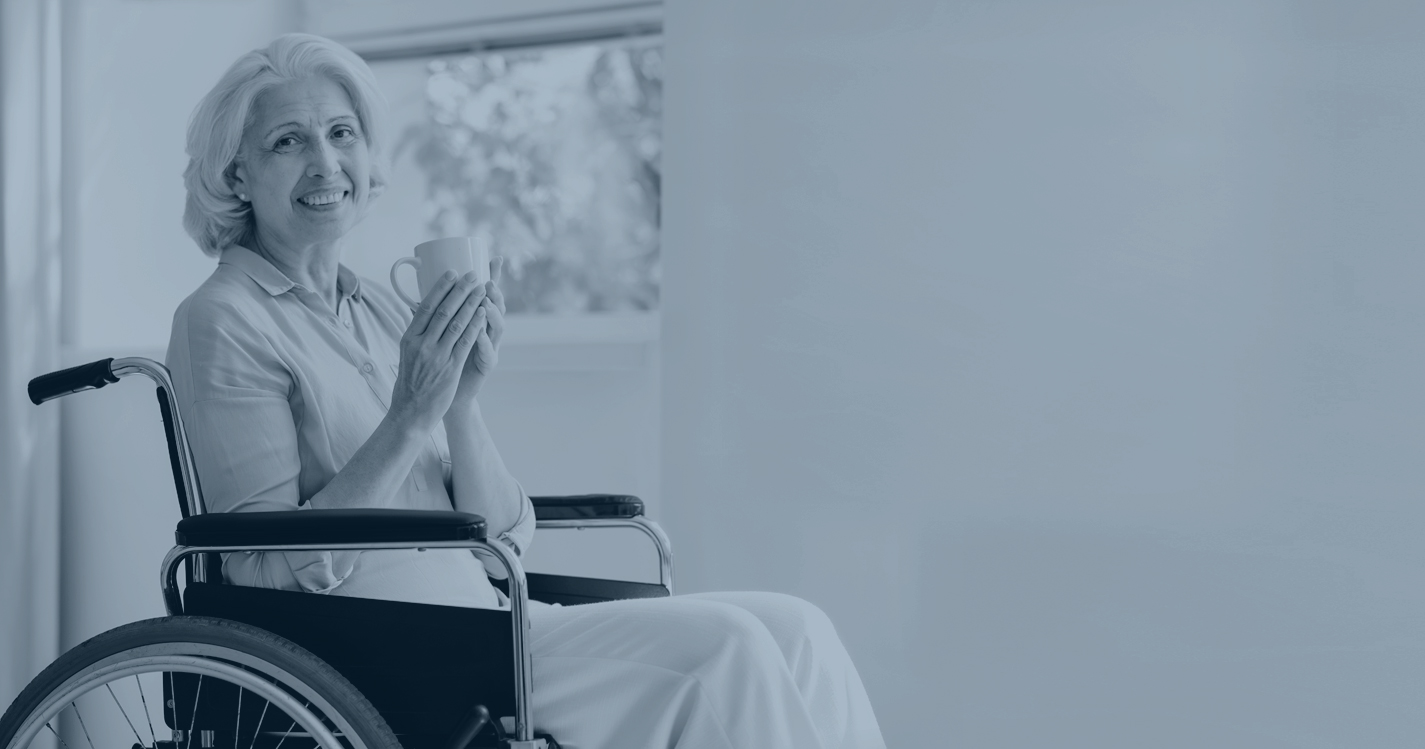 Slide 1
Would you or a loved one benefit from in-home senior care?
We specialize in providing comprehensive, non-medical, in-home care to seniors in the East Texas area.
The Advantage of Home Care Agencies
Amada Senior Care, Nederland, specializes in providing the best in-home senior care to senior clients in East Texas and surrounding areas. Senior home care is a passion of ours. Our caregivers go above and beyond to provide high-quality senior care. We want our senior clients and their loved ones to feel comfortable knowing they are happy and safe in their own homes.
The Significant Impact of Caregivers
When we meet our senior clients and their family members for the first time, we arrange a Free Care Needs Consultation. During this consultation we learn about the home care services our senior client may be in need of. We also determine which one of our caregivers will be the best fit.
A caregiver is not only there to assist but also act as a companion. Creating a strong relationship between our senior clients and caregivers is important to us. We believe that this relationship allows our caregivers to provide the best possible care.
Respite care is also an important service we offer. We know that being a caregiver can be overwhelming and sometimes you just need a break. Our respite care services allow you, as the family caregiver, to take a much-needed break while still knowing your loved one is in good hands.
Our team offers senior home care services to Texas in Nederland and East Texas.
Activities of Daily Living Provided by Amada
We offer a variety of services for activities of daily living for our senior clients. We understand that the needs of each of our senior clients will be unique, however we broadly offer support with:
Meal Preparation, Feeding
Most Non-Medical Assistance
And so much more. The success of our senior clients is our top priority. We help assist our senior clients in remaining independent in their own homes by providing full-time high-quality senior care.
Senior Well-Being is Our Top Priority
We develop a senior care plan for each of our senior clients. This care plan is created with the input of our senior clients, their family members, and our caregivers. We want to make sure that all of our senior clients' needs are being met. We also provide regular updates to families on the care their loved ones are receiving. Our goal is to provide peace of mind to our clients and their families.
Senior Quality of Life
We understand that some of our senior clients may need to explore their care options. Assisted living facilities such as nursing homes may be a better fit for our senior clients who require nursing care. Here at Amada Senior Care, Nederland we provide non-medical care. Our senior clients who require skilled nursing, will be more successful in an assisted living facility. The quality of care that our senior clients receive is very important to us and we are happy to assist with finding the right facility for successful senior living.
Managing LTCi
Navigating Long Term Care insurance can be a daunting task. We provide assistance with this process to our senior clients, family members and loved ones. Our compassionate staff is here to help navigate the Long Term Care insurance process in an effort to better assist our senior clients and their loved ones.
Quality Care for Seniors in Nederland, TX
If you are interested in finding out more about the services that Amada Senior Care, Nederland, has to offer or if you would like to schedule a Free Care Needs Consultation please contact us today.
Amada Senior Care Caregivers' Commitment
We are committed to exceeding the expectations of every family we work with. We realize that inviting us into your lives and home is a sign of trust. The senior home care advisers and caregivers at Amada Senior Care in Nederland will strive every day to make certain your trust in us is well-placed by providing the highest quality of personalized and compassionate senior care in Nederland. In addition, we hope to be a source of support, guidance, and comfort to you and your family, because we believe that nobody should navigate in-home care alone.
If you or a loved one would benefit from home care in Nederland, please contact Amada Senior Care in Nederland for a Free Care Needs Consultation. We work with families to create a customized plan of care which enables seniors to remain safe, independent, and comfortable in their homes, but our services are not limited to in-home care. We also provide expert senior housing advisory services in the Nederland area, financial counseling to make care more affordable, and more, because it is our mission to support you and your loved ones through every step of your senior care journey.
If you're looking for home care in Nederland, please reach out to us for a free needs consultation or call 409-489-4324.
FOR YOUR FREE CARE NEEDS CONSULTATION , FILL OUT THE FORM BELOW
At Amada Senior Care in Nederland, we understand that seniors and families make better care decisions when they're aware of all their care options. When you're ready for for home care in Nederland, Amada's care advisors will help you understand all available care options and the available financial options to fund one of our expert caregivers. In our experience, we've found that quality Nederland home care can be difficult to come by. That's why you need a Nederland senior care agency you can trust.
Jul 21, 2021
Caring and compassionate!
Denise cared for my 95 year old step-dad after my mom died. We recently had to move him into assisted living but he was able to stay at home as long as he did because of Denise. She helped so much through the good times and the difficult times and she was always caring and compassionate. When we started talking about assisted living, she was very kind and helped him accept that this would be the best thing for him. We are grateful to Denise and Amada Senior Care and highly recommend them for their care and level of professionalism.
Mar 17, 2021
Choose AMADA!
This company takes great care for my uncle. I have never found a caregiver agency this dedicated to who they are providing for. The branch manager has been such a great help and always is there for us no matter what. My caregiver for my uncle always talks about how understanding she is and what she does for them. Choose AMADA!
Mar 17, 2021
Amanda Senior Care
Naturally, when it comes to a loved one, it is a very difficult decision to make to have someone other than a family member care for our dear Mother. Crissy was wonderful in describing their company's mission and goals. Their selection of caregivers was excellent; we could not have chosen better. Additionally, all of the staff we have interacted with (either on the phone or in person) have been incredibly kind, compassionate and professional. Our Mother loves them all and so do we. I would not hesitate for a second to recommend Amanda Senior Care to anyone. Amanda Senior Care and Crissy have been a blessing to us all.
Amada Senior Care Reviews
Average rating:
0 reviews