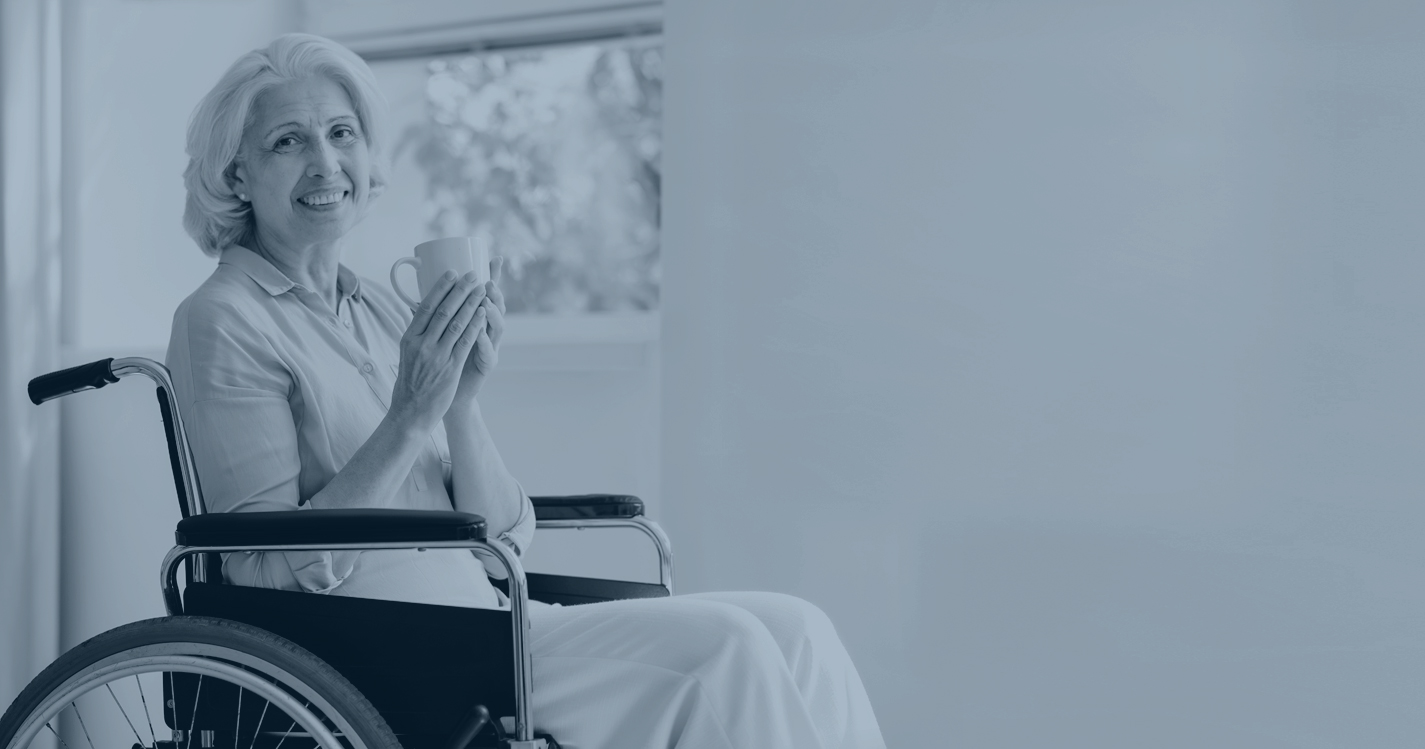 Slide 1
Would you or a loved one benefit from in-home senior care?
We specialize in providing comprehensive, non-medical, in-home care to seniors in the Columbus area.
Elder Care in Hilliard, Ohio
Senior in-home care is our passion here at Amada Senior Care, Hilliard Ohio. We aim to enrich the lives of seniors with our in-home senior care. Our caregivers go above and beyond to make our senior clients happy and comfortable in their own homes.
As part of our commitment to enriching seniors' lives, we also provide experienced senior housing consulting services in the Hilliard area, financial counseling to make care more affordable, and representation as your personal advocate for accessing and activating Long-Term Care insurance (LTCi) benefits.
We provide a wide range of in-home care services and personal care that cater to the needs of our senior clients in the Columbus area. Our caregivers are experienced and certified in providing quality home care. They are available 24/7 to assist with tasks such as bathing, grooming, dressing, medication management, and more. To learn more about our services contact us for a Free Care Needs Consultation.
Providing Personal Care and Assistance with Activities of Daily Living (ADLs):
Meal Preparation, Feeding
Most Non-Medical Assistance
Companion Care in Hilliard, Ohio
One of the benefits of choosing Amada Senior Care, Hilliard, is that we have a large pool of caregivers to choose from. This means we can easily match you with a caregiver who has the same personality and interests as you. We want our clients to feel comfortable with their caregiver so that they can form a close bond.
As part of our comprehensive senior care plan, we match each home care client and family with one of our experienced Amada caregivers who will best complement their specific needs for independent living.
Our excellent team offers at-home elder care services to Ohio in Hilliard and our Columbus locations.
Creating a Perfect Senior Care Plan
At Amada Senior Care, we understand that no two seniors are alike. That's why we offer customizable care plans that are tailored specifically to the needs of each individual client. Our team of experienced caregivers will work with you and your loved ones to create a care plan that fits your unique needs and lifestyle.
We maintain track of each home care assistant and regularly check in with our clients and their family to ensure that we are delivering the best care and companionship possible. We know that making the transition to home care can be daunting, but our team will be with you every step of the way to ensure a smooth transition. For more information about our custom care plans, contact us today for a Free Care Needs Consultation.
The development of a customized senior care plan is only the beginning of our journey with clients who need home care in Hilliard. We regularly monitor each home care aide and check in with our clients and their families so that we may be certain we are continuing to provide the very best care and companionship.
Assisted Living Facilities and Fulfilling Care Needs
As experts in Long-Term Care insurance claims, we help our clients with the complexities of validating benefits and submitting claims. We also look into any Veterans Administration benefits that may be available to customers or their spouses who have served in the military. For private pay clients in the Columbus area, we can enlist the help of a senior home care financial planner to find the most cost-effective options for in-home care.
We know that in-home senior living can't always be the perfect care option for our senior clients. When it is time for a loved one to leave their home and enter into an assisted living facility, family members often feel overwhelmed with questions and concerns. How will this new environment impact my loved one? Will they be happy there? Will they be safe?
At Amada Senior Care, we understand the importance of finding the right assisted living facility or nursing home for your loved one. We work with each senior client and their family to find the perfect fit – whether that means finding a home that specializes in caring for veterans or those with dementia. We want our senior clients to feel confident that their quality of life is in good, assisting hands. We are here to help every step of the way.
Amada Senior Care Caregivers' Commitment to Hilliard, Ohio Elders
We pride ourselves on our attention to detail to the well-being of our senior clients, and we recognize that inviting us into your lives and homes displays trust. The senior home care counselors and caregivers at Amada Senior Care in Hilliard will work hard every day to earn your trust by providing the highest quality of specialized and compassionate senior care in the state of Ohio. We also endeavor to provide support, direction, and comfort to you and your family, since we believe that no one should have to navigate in-home care alone.
At Amada Senior Care, we believe that our health services and in-home assistants are one of the best ways to show our clients and their families that we appreciate their trust in us. The Comfort Keepers Plan is a comprehensive care plan that includes all of the services that our clients need to live a comfortable and fulfilling life.
To learn more about our comfort keepers, or to schedule a Free Care Needs Consultation, contact us today. We would be happy to discuss how we can help you and your loved one.
If you're looking for home care in Hilliard, Ohio, please reach out to us for a free needs consultation or call 614-721-0070.
FOR YOUR FREE PERSONAL CARE NEEDS CONSULTATION , PLEASE FILL OUT THE FORM BELOW
At Amada Senior Care Hilliard, Ohio we understand that seniors and families make better care decisions when they're aware of all their care options. When you're ready for for home care in Hilliard, Amada's care advisors will help you understand all available care options and the available financial options to fund one of our expert caregivers. In our experience, we've found that quality Hilliard home care can be difficult to come by. That's why you need a Hilliard senior care agency you can trust.
May 21, 2021
Employee
This past year that Ive been working for Amada Senior care has been a "rewarding"experience! I enjoy being a part of a company is caring & supportive of its employees as much as the clients..... especially during the Pandemic which was a challenging time for all of us. Much appreciation goes out to Mike ,Kerry, Ethan & Megan !!
May 18, 2021
This past year working for Amada has been an "awesome" experience ! I find it rewarding to work with a company who really cares about its staff as much as their clients. Their patience & ongoing support has been very encouraging especially during this Pandemic with the challenges that affected all of us. Im so grateful to Mike , Kerry & Ethan for everything you do! 🙂
Jan 4, 2021
Great company to work with both professionally and personally
I have worked with the staff of Amada Senior Care for over a year now and everyone is always very polite and professional in dealing with others in their office as well as ours. I would recomned their services to my family and friends.
Amada Senior Care Reviews
Average rating:
0 reviews