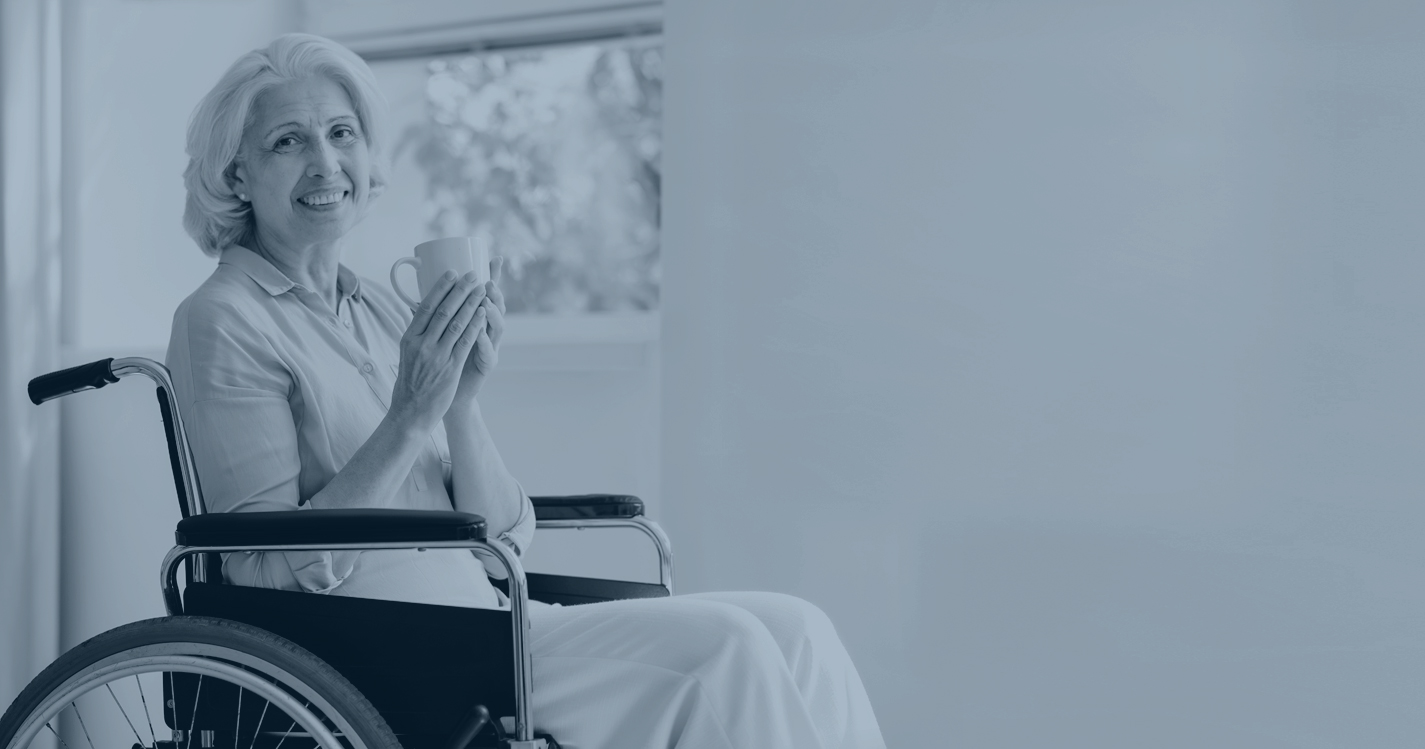 Slide 1
Would you or a loved one benefit from in-home senior care?
We specialize in providing comprehensive, non-medical, in-home care to seniors in the Charleston area.
High-Quality Senior Home Care
in James Island, South Carolina
Here at Amada Senior Care, James Island, we specialize in providing non-medical in-home senior care services to seniors living in James Island and surrounding areas. Our team of professionals is passionate about working with elders and helping them remain independent in their own homes. Our teams help our senior clients with activities of daily living (ADLs) and support them in their favorite pastimes.
To better understand the care needs of each of our senior clients, we meet with them, and their family members for a Free Care Needs Consultation to assign the perfect caregiver and develop a customizable senior care plan around their specific needs.
Amada James Island's Home Care Services
At Amada, James Island, we provide various home care services to help support the needs of each of our senior clients. We understand that each of our senior clients are unique. However, we always provide support with activities of daily living (ADLs), such as:
Meal Preparation, Feeding
Most Non-Medical Assistance
We Offer More Than Home Care Assistance
Creating companionship between our caregivers and senior clients is crucial. Our caregivers not only assist with ADLs but also with companion care. We want our senior clients to be able to depend on their caregivers no matter what.
Our caregivers work hard to make sure our senior clients are not only comfortable but also happy. Whether it's helping Grandma with baking cookies or pushing dad in his wheelchair, our caregivers will be there every step of the way to make sure your loved one is comfortable and supported.
Our excellent team offers at-home elder care services to South Carolina in James Island and in Charleston.
Our Services Offer Peace of Mind for the Whole Family
At Amada, James Island, we value not only the well-being of our senior clients but also their whole families. We understand that navigating the world of senior care can be stressful, but our team is here to support you every step of the way.
It can be frustrating for family members who can't fulfill the needs of their senior loved ones. Our team is here to help take some of that stress away so that you can focus on what's important, your relationship with your loved one.
Our goal is to provide quality elder care services in a nurturing environment so that our clients can age in place and maintain their independence. The whole family can have peace of mind knowing that their loved one is being cared for by a professional and compassionate caregiver.
We work hard to ensure that both the client and their family members are comfortable and happy with our services. We frequently check in with the family, keep them updated on the well-being of their loved ones, and include them in the process of creating the senior care plan.
Finding the Right Insurance for Elder In-Home Care
Our care providers understand that the quality of life for our clients and their families often depends on having the right insurance to cover the cost of care. We have a team of experts that will help you and your senior loved one navigate Long-Term Care insurance claims and find the best insurance option available to help cover the cost of care. We also support veterans and their spouses in determining benefits with the Veterans Administration and, our team also assists private pay clients with budgeting and other financial options.
Care Options for Seniors
As a home care agency, we understand that in-home care may not always be the best fit for our senior clients who need skilled-nursing care for disabilities or chronic illnesses. We are happy to provide recommendations for prescreened assisted living communities such as nursing homes and memory care for our senior clients. Our team will work closely with you and your family to find the best possible care solution for your loved one. We understand that no senior care journey is easy, and we are here to make the process as smooth as possible for our clients and their families.
Our Dedication to the Well-Being of Senior Citizens
Our in-home caregivers go above and beyond to exceed the expectations of every family we work with. We want to enhance every aspect of senior living for our senior clients so they can remain independent in their own homes.
Our mission is to create a bond of trust with every senior client and family we work with. We want them to know that they can rely on us for everything. Allowing us to become a part of your life is a sign of trust we don't take lightly. If you're interested in starting your home care journey with us, give us a call today at 843-800-0123 to sign up for a free care needs consultation.
FOR YOUR FREE CARE NEEDS CONSULTATION , FILL OUT THE FORM BELOW
At Amada Senior Care in James Island, we understand that seniors and families make better care decisions when they're aware of all their care options. When you're ready for for home care in James Island, Amada's care advisors will help you understand all available care options and the available financial options to fund one of our expert caregivers. In our experience, we've found that quality James Island home care can be difficult to come by. That's why you need a James Island senior care agency you can trust.
Sep 21, 2022
Capable CNAs
My family ended up with four capable CNAs who each actively engaged in a unique way with my husband throughout his cognitive issues up until his passing. Our family will be eternally grateful for their help to our family in processing the ups and downs of caregiving.
May 11, 2022
Thank You for Your Kindness
I wanted to take a moment to thank you, Ashley, as well as Tina for the wonderful care she is providing my mother. My mother is a wonderful person but can be difficult to impress as well as to take care of. Tina has performed in an exemplary manner. She is a credit to your organization. I would be pleased to serve as a professional reference for you, your organization, as well as Tina.

Thank you for your kindness toward and superlative care of my mother.
May 11, 2022
Thank You For All You Do
Thank you for all you do for mother and me. In a world with so many agencies, Amada caregivers and management team stand out. Everyone you send is caring, kind and professional. I am grateful to have found you.
Amada Senior Care Reviews
Average rating:
0 reviews