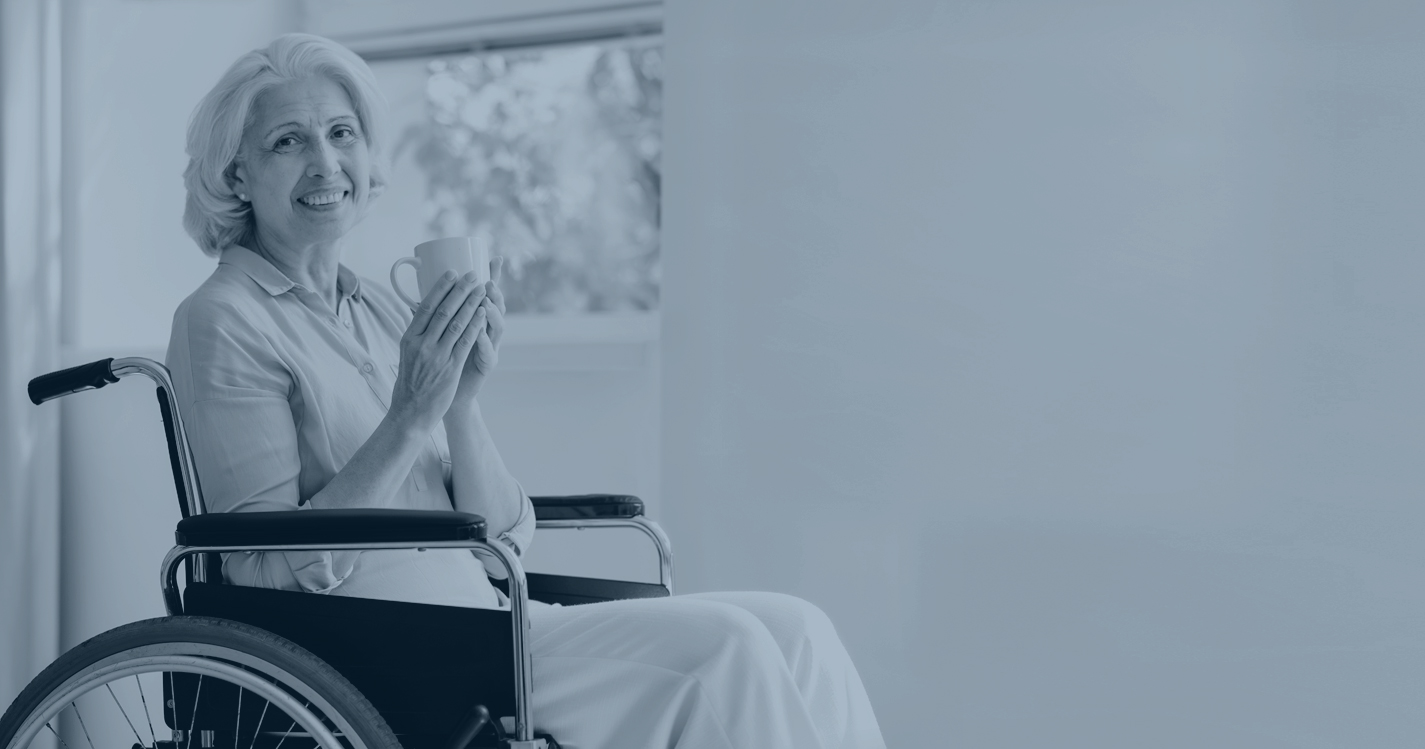 Slide 1
Would you or a loved one benefit from in-home senior care?
We specialize in providing comprehensive, non-medical, in-home care to seniors in the Charleston area.
Compassionate At-Home Senior Care in Goose Creek, South Carolina
At Amada Senior Care, Goose Creek, we provide in-home care services to seniors living in Goose Creek and surrounding areas. We specialize in high-quality non-medical care that will help seniors remain independent in their own homes. We provide assistance with activities of daily living (ADLs) and companion care to our senior clients.
Enriching seniors' lives is a passion of ours. We believe no one should have to navigate home care services alone. We are here to support our senior clients and their family members on their in-home care journey. To better understand the needs of our senior clients, we provide a Free Care Needs Consultation to meet them and their families to learn about the unique needs of our senior clients and create a senior care plan that is best suitable for their needs.
Dedicated Care Providers Looking Out for Your Senior Loved One
At Amada, Goose Creek, our caregivers are passionate about working with seniors. Each of our caregivers is specifically matched with our senior clients depending on their specific needs and care plan. We want our senior clients to be able to count on their caregivers not only for support but also for companionship. Some of the services our caregivers support with include:
Meal Preparation, Feeding
Most Non-Medical Assistance
Enhanced Companion Care from Amada Caregivers
Creating companionship between our caregivers and senior clients is our top priority. We know that social isolation can lead to a decline in physical and mental health for seniors. When we match our senior clients with their caregivers through their senior care plan, we not only take into consideration the care needs of our senior client but also the personality of both the caregiver and the senior client to try and create the best possible match.
Once we have placed one of our caregivers with a senior client, they will work together to create routines and activities that the senior client enjoys. Whether it's helping Grandpa pick out his clothes for the day or helping mom bring in the groceries, our caregivers will always be there.
Our skilled team offers senior home care services to South Carolina in Goose Creek and many other Charleston locations.
Supporting Family Members in their Senior Care Journey
As home care providers, we understand that our services not only affect our senior clients but also their families. We are here to support our senior client's families every step of the way. From our free care needs consultation to regular check-ins with the family, we want you to know that you are not alone on this journey. We understand that it can be frustrating for family members who can't fulfill the care needs of their senior loved ones or who do not live close by to their senior loved ones and cannot be as involved in their care. Our caregivers are here to help bridge that gap and provide you with regular updates on the well-being of your senior loved one. Our goal is to create a positive environment for our senior clients and their families by providing the best possible care.
Navigating Insurance for High-Quality Personal Care
Our care team at Amada, Goose Creek, is here to guide you and your senior loved ones through the ins and outs of Long-Term Care insurance claims. We understand that this process can be daunting and confusing, so we will work with you every step of the way to make sure that your senior loved one gets the coverage they need. We also support Veterans and their spouses in finding out what benefits are available through the Veterans Administration. For private pay clients, we will work with you to create a personalized care plan that fits your budget and care needs. No matter your situation, our goal is to make finding and paying for high-quality in-home care as easy as possible for you and your family.
Exploring Care Options for Seniors in Goose Creek
The quality of life for our senior clients is very important to us. We understand that in-home senior care may not be the best option for all of our senior clients who require skilled CNA care as a part of their care plan. Our team is happy to recommend pre-screen facilities such as assisted living facilities, nursing homes, or memory care. The best interest of our senior clients always comes first. We will work with you and your family to find the best possible care solution for your unique situation.
Going Above and Beyond for Seniors in Goose Creek
Our in-home caregivers are dedicated to providing the best possible care for our senior clients. Our care team of professionals will go above and beyond to meet our senior client's needs and exceed their families' expectations. We know that the care of a senior loved one is a journey, and we are here to support you every step of the way.
Allowing us to be a part of your life is a big commitment, and we understand that. We believe no one should have to navigate senior home care alone. Want to set up a free care needs consultation to start your senior care journey? Call us today at 843-800-0123.
FOR YOUR FREE CARE NEEDS CONSULTATION , FILL OUT THE FORM BELOW
At Amada Senior Care in Goose Creek, we understand that seniors and families make better care decisions when they're aware of all their care options. When you're ready for for home care in Goose Creek, Amada's care advisors will help you understand all available care options and the available financial options to fund one of our expert caregivers. In our experience, we've found that quality Goose Creek home care can be difficult to come by. That's why you need a Goose Creek senior care agency you can trust.
Sep 21, 2022
Capable CNAs
My family ended up with four capable CNAs who each actively engaged in a unique way with my husband throughout his cognitive issues up until his passing. Our family will be eternally grateful for their help to our family in processing the ups and downs of caregiving.
May 11, 2022
Thank You for Your Kindness
I wanted to take a moment to thank you, Ashley, as well as Tina for the wonderful care she is providing my mother. My mother is a wonderful person but can be difficult to impress as well as to take care of. Tina has performed in an exemplary manner. She is a credit to your organization. I would be pleased to serve as a professional reference for you, your organization, as well as Tina.

Thank you for your kindness toward and superlative care of my mother.
May 11, 2022
Thank You For All You Do
Thank you for all you do for mother and me. In a world with so many agencies, Amada caregivers and management team stand out. Everyone you send is caring, kind and professional. I am grateful to have found you.
Amada Senior Care Reviews
Average rating:
0 reviews