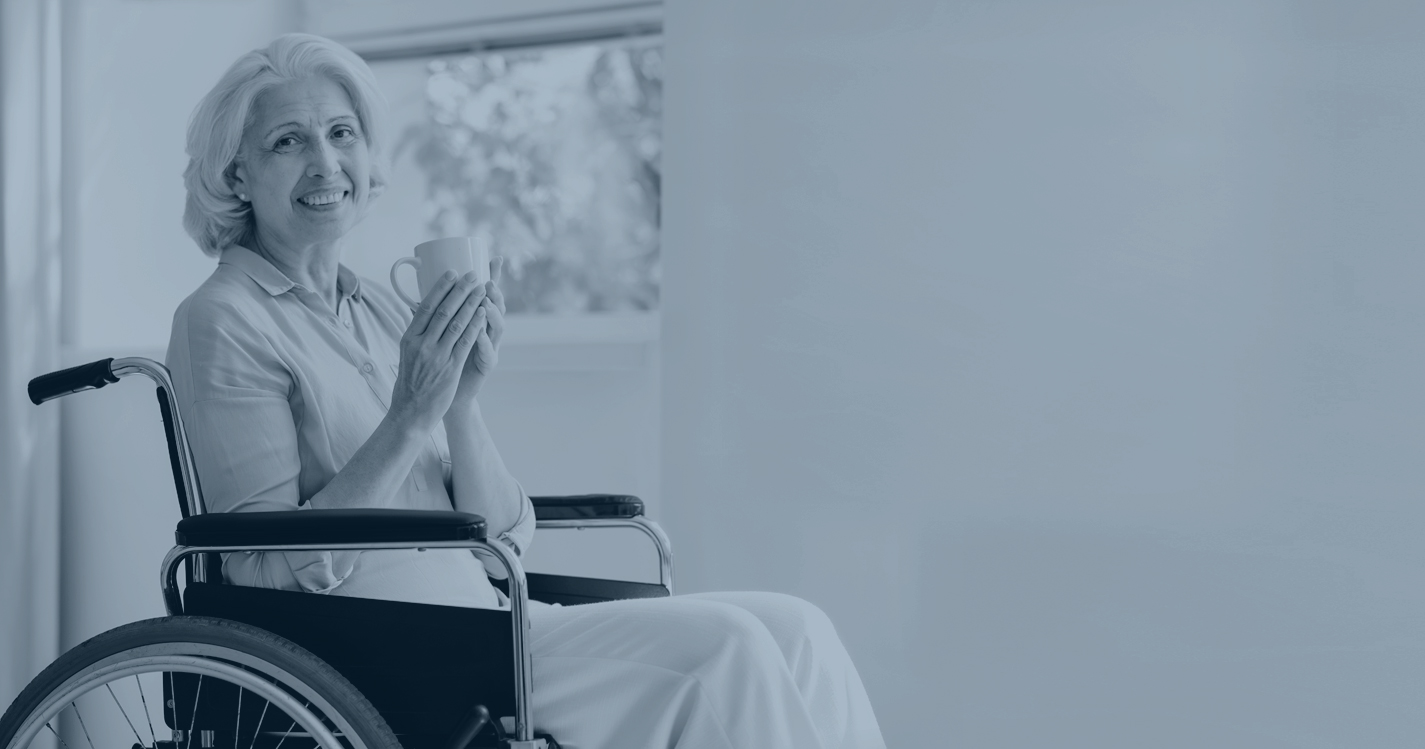 Slide 1
Would you or a loved one benefit from in-home senior care?
We specialize in providing comprehensive, non-medical, in-home care to seniors in the Westminster area.
Senior Home Care in Thornton
Are you or a loved one in need of in-home senior care in Thornton or one of the surrounding areas? If the answer is yes, please contact us at Amada Senior Care in Thornton for a Free Consultation. Our specialty is in providing skilled, comprehensive, non-medical, in-home care to seniors living in the Thornton area, including Westminster, Broomfield, Wheat Ridge, Aurora, Boulder, and more. At Amada Senior Care, we see it as our mission to enrich the lives of our senior clients. We accomplish our mission in a number of ways. First, we help our clients achieve safe independent living, so they can stay in their own homes. Second, we offer them the support they need to continue to pursue their favorite interests, activities, hobbies, and social outlets. Third, we go the extra mile, providing support in securing benefits and offering guidance as needs change.
Among the many personalized services Amada home-care aides provide is assistance with activities of daily living (ADLs). From meal preparation and medication reminders to grocery shopping and dressing, our skilled caregivers can help make the tasks of day-to-day living a breeze.
Amada Senior Care is different from other home care companies in the Thornton, Colorado area. How? Well for starters, our services don't stop at in-home care. We also provide expert senior housing advisory services in the Thornton area so that, as our clients' needs change, we can help them transition into the senior living community best suited to their needs. We also offer our clients and their families financial counseling to make sure care is as affordable as possible. Should any of our senior clients need representation in accessing and activating Long-Term Care insurance (LCTi) benefits, we can also act as a personal advocate.
Amada Caregivers are Trained to Provide Assistance with Activities of Daily Living (ADLs) such as:
Meal Preparation, Feeding
Most Non-Medical Assistance
Specialized, At-Home Elder Care in Thornton, CO
While helping with ADLs forms the foundation of senior independent living, most seniors benefit from care that goes further. Another element of caregiving offered by Amada's home care aides is companionship and friendship. Loneliness does not have to be an inevitable consequence of aging. Every team member at Amada in Thornton wants to help enrich our senior clients' lives, not just by ensuring their safety, but by providing the resources, care, and comfort they need to be happy. To accomplish this goal, we work with our senior care clients and their loved ones to craft a custom home care plan unique to each senior.
A main component of each of our comprehensive senior care plans is matching home care clients with an Amada caregiver best suited to complement their personality and meet their very unique needs. Whether your Amada in Thornton in-home caregiver is baking Grandma's special soda bread, trimming Dad's mustache so it stays out of his coffee, or listening to stories from the past, you can always be certain that our goals are your goals, and that we will support you throughout your senior home care journey with warmth, kindness, and understanding.
Need elder care services in a different location? Check out our Amada Senior Care Westminster facility.
Caring for Seniors Means Caring for Families in Thornton
Senior home care is unique because it doesn't just affect the person receiving the care. At Amada Senior Care in Thornton, we know our relationship with the people who love our senior clients and worry over them are part of the care journey, too. We intentionally involve our senior clients' loved ones in their care plans. We also maintain frequent communication with them. Not only does this extra contact help us gain deeper insight and knowledge about our clients' needs, but it also helps ease families' concerns about their loved ones' safety, quality of life, and level of care.
The development of a customized senior care plan is only the beginning of what we offer our clients and their families. We also routinely monitor each of our highly trained home care aides, and we regularly check in with both our clients and their families — we want to make sure they are happy with the care and companionship we are providing.
Contact us for a free care needs consultation to find out more about how an Amada Senior Care Thornton in-home caregiver can help you or a loved one with ADLs and other day-to-day life-enriching activities. As you can tell, home care is a lot more than a job for us at Amada Senior Care in Thornton — it's our calling.
Well-Rounded Home Care for Seniors in Thornton
Seniors' needs change. Because of this, we take a holistic approach to proving home care in Thornton. We're experts in Long-Term Care insurance (LCTi) benefits and claims and can help our clients with LCTi complexities. If a client or their spouse served in the military, we can also help determine what benefits may be available through the VA (Veterans Administration). For clients who have neither VA benefits nor LCTi, we can enlist a senior home care financial adviser's help to recommend payment options for in-home care in Thornton.
Sometimes a nursing home or other senior community is a better fit than in-home care for a new or existing client. When this assessment is made, we can recommend pre-screened care facilities and assisted living communities. We have years of experience with and knowledge of senior living options in the Thornton area. We know the coordinators overseeing Alzheimer and memory care units, assisted living homes, skilled nursing homes, and other care communities in the Thornton and Westminster area. Especially for people who are new to elder care, the many assisted living facilities and senior living options available in the Thornton area can be hard to wade through. We offer our help to all our senior home care clients and their families, so when in-home care doesn't make sense anymore, you're able to explore your care options with confidence.
At Amada Senior Care in Thornton, our support for you and your family will never waver. Let us reduce your burdens by coordinating and overseeing an in-home senior care plan that makes the best use of Long-Term Care insurance benefits. Let us manage payments and handle any other details that cause you stress, so you and your family can get back to living your lives.
Amada Senior Care Goes Beyond Traditional In-Home Care
It takes a lot of trust to invite a stranger into your life and home. The senior home care advisers and care aides at Amada Senior Care in Thornton are committed to working hard day in and day out to let you know your trust in us is deserved. We always provide high-quality, personalized, and compassionate care services, because it doesn't just matter to our clients and their loved ones; it matters to us, too.
If you feel that you or a loved one would benefit from home care in the Thornton area, please contact Amada Senior Care in Thornton for a Free Care Needs Consultation. We work closely with seniors and their families to create a custom care plan. Amada senior clients achieve safe, independent living in the comfort of their own homes. But our senior care services go far beyond in-home care. Should any of our clients need a nursing care home placement or other retirement community placement, our expert senior housing advisory services can help ensure an ideal community is found. We also offer financial counseling so that care is as affordable as possible. It is our mission to support you and your loved ones throughout your senior care journey. Do you need some form of care that we don't list here? Reach out. We might still be able to help or at least make a recommendation.
If you're looking for senior home care in Thornton, contact us for a free needs consultation, or call our phone number at 720-239-1337.
FOR YOUR FREE CARE NEEDS CONSULTATION , FILL OUT THE FORM BELOW
Amada Senior Care in Thornton, Colorado provides high-quality and compassionate senior care. We strongly believe that seniors and their families can make better care decisions when they know all their care options. If you're ready for home care in the Thornton area, let Amada's care advisors help. We'll talk you through all your available care and financial options. Quality Thornton area home care doesn't have to be difficult to come by. Choose a senior care agency you can trust. Choose Amada Senior Care in Thornton.
Mar 16, 2021
Competent and responsive
Doug Hoffacker And Debbie Krigger
Nov 2, 2019
Wonderful Work
Thank you all so much for your tender loving care at such a precious time of life for my dear cousin, Debbie. I will always remember your kindness, patience and compassionate care and the good service you all provide. The last night in her home before hospice, your caregiver was especially gentle and loving. Such wonderful work you do. Thanks, again. Blessings to you all!—Doug Hoffacker and Debbie Krigger
Amada Senior Care Reviews
Average rating:
0 reviews