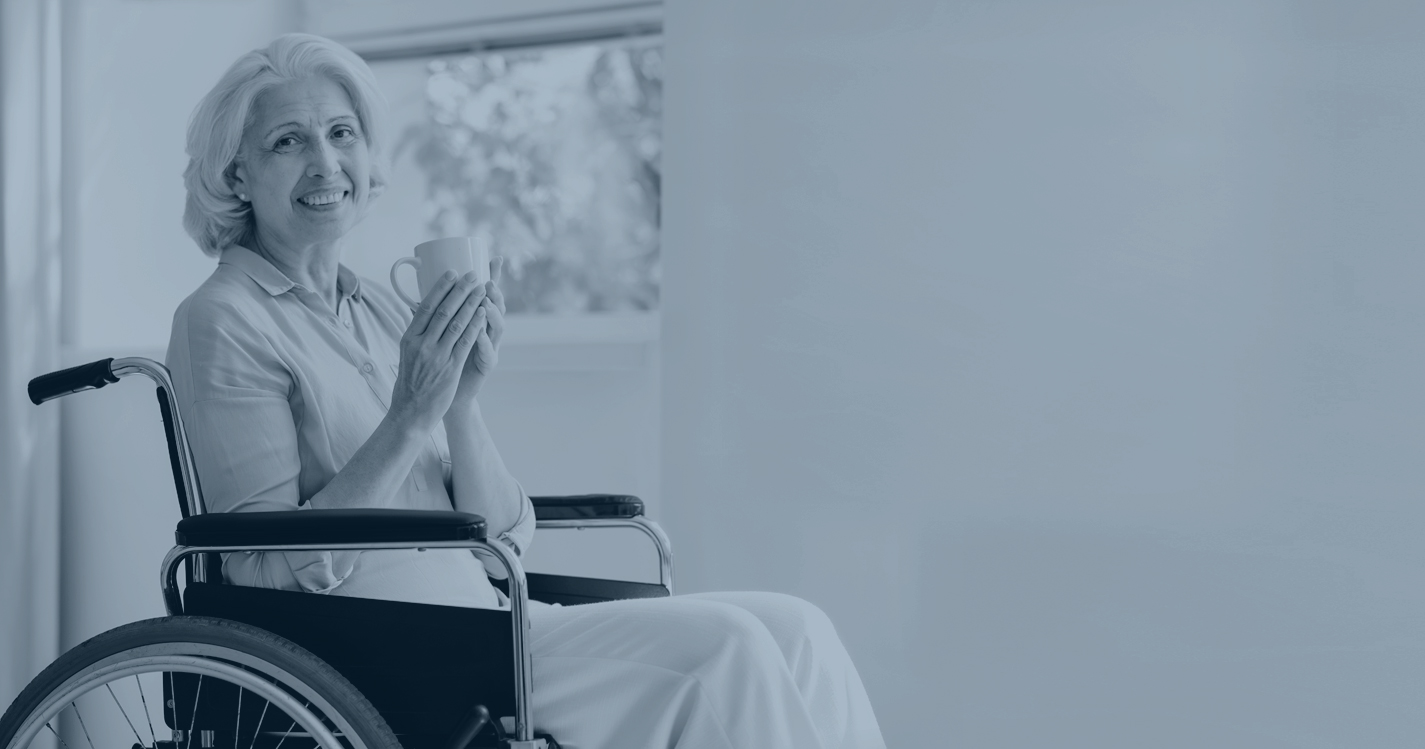 Slide 1
Would you or a loved one benefit from in-home senior care?
We specialize in providing comprehensive, non-medical, in-home care to seniors in the Westminster area.
In-Home Senior Care in Lafayette, Colorado
There are many home care agencies to choose from in the Denver area. Amada Senior Care, Lafayette, Colorado, offers high-quality senior home care. Our caregivers go above and beyond for senior clients. In-home care allows seniors to age in place, which is often preferred over moving into a nursing home or assisted living facility.
There are many different types of in-home care, so it's important to find the right provider that fits your needs. Some of the services offered by in-home care providers include:
Personal care: including bathing, dressing, and grooming
Meal preparation and grocery shopping
Transportation to doctor appointments and other errands
Housekeeping and laundry
Medication reminders
Companionship and conversation
For seniors with Alzheimer's disease or other forms of dementia, in-home care can be especially beneficial. A qualified caregiver can provide much-needed support and assistance, while also offering companionship and a sense of security.
Dementia care requires a special set of skills, and our caregivers are trained to provide this type of care. If you're considering in-home care for a loved one with dementia, we encourage you to call us to learn more about our services.
We offer a Free Care Needs Consultation to our senior clients so we can create a care plan customized around their needs. We also help support our senior clients with Long Term Care insurance (LTCi) and Long-Term Care insurance claims.
Meeting Care Needs and ADLs
Meeting the care needs of our senior clients is our top priority. We offer a variety of services to meet the needs of each individual, including personal care, meal preparation, transportation, housekeeping, medication reminders and more. Our caregivers are also trained in helping seniors with Activities of Daily Living (ADLs).
Some of the most common ADLs we help our clients with include:
Meal Preparation, Feeding
Most Non-Medical Assistance
If you or a loved one is in need of home care assistance, please contact us today for a free consultation. We will work with you to find the right provider and care plan that meets your needs.
Meeting Your Caregiver
When you choose Amada Senior Care for your in-home care needs, you can be assured that you will receive the highest quality of care. We carefully screen and select only the best caregivers to join our team. All of our caregivers are bonded and insured, and have undergone a thorough background check.
Creating a relationship between caregivers and senior clients is very important to us. We understand that it can be difficult to let someone into your home, and we work hard to make sure you feel comfortable with your caregiver. We will take the time to get to know you and your loved one, so we can match you with a caregiver who is the best fit for your needs.
There are many benefits to in-home care. One of the major benefits is that we match our senior clients with a caregiver that is not only an in-home assistant but a companion. Our caregivers go above and beyond to provide the best possible care, and they form genuine relationships with their clients. Our caregivers pride themselves in supplying compassionate care for our senior clients.
Creating a Senior Care Plan
By creating a senior care plan, we have a better understanding of the needs of our senior client. This also allows us to customize the care we provide so that our clients receive the exact care they need.
A few of the things we take into account when creating a care plan include:
The type of care needed
The frequency of care
The client's preferences and schedule
The caregiver's availability
If you are interested in learning more about our in-home care services, please contact us today. We will be happy to answer any questions you may have, and we can get started on creating a care plan for your loved one.
Other Care Options
We understand that as a home care agency that in-home care may not always be the best fit for our senior clients. The quality of life for our senior clients is very important to us here at Amada Senior Care, Lafayette. That's why we are happy to recommend other senior care options or nursing homes to our senior clients.
Some of our senior clients may need extra skilled nursing such as assistance with memory care, medical care or other types of care preventing them to be independent in their own homes.
We want to grant our senior clients and their loved ones peace of mind knowing they are in good hands.
Our Passion for Senior Service
Here at Amada Senior Care, Lafayette, we take great pride in providing high-quality in-home senior care. We believe that all seniors should be able to live in their own homes and receive the care they need and deserve.
We are passionate about what we do, and it shows in the level of service we provide our clients. We are dedicated to ensuring that each and every one of our clients receives the best possible care.
If you or a loved one is in need of in-home senior care, please contact us today for a free consultation. We would be happy to discuss your needs and provide you with a care plan that fits your lifestyle.
If you're looking for home care in Lafayette, Colorado, please reach out to us for a free needs consultation or call 720-239-1337.
FOR YOUR FREE CARE NEEDS CONSULTATION , FILL OUT THE FORM BELOW
At Amada Senior Care in Lafayette, we understand that seniors and families make better care decisions when they're aware of all their care options. When you're ready for for home care in Lafayette, Amada's care advisors will help you understand all available care options and the available financial options to fund one of our expert caregivers. In our experience, we've found that quality Lafayette home care can be difficult to come by. That's why you need a Lafayette senior care agency you can trust.
Mar 16, 2021
Competent and responsive
Doug Hoffacker And Debbie Krigger
Nov 2, 2019
Wonderful Work
Thank you all so much for your tender loving care at such a precious time of life for my dear cousin, Debbie. I will always remember your kindness, patience and compassionate care and the good service you all provide. The last night in her home before hospice, your caregiver was especially gentle and loving. Such wonderful work you do. Thanks, again. Blessings to you all!—Doug Hoffacker and Debbie Krigger
Amada Senior Care Reviews
Average rating:
0 reviews