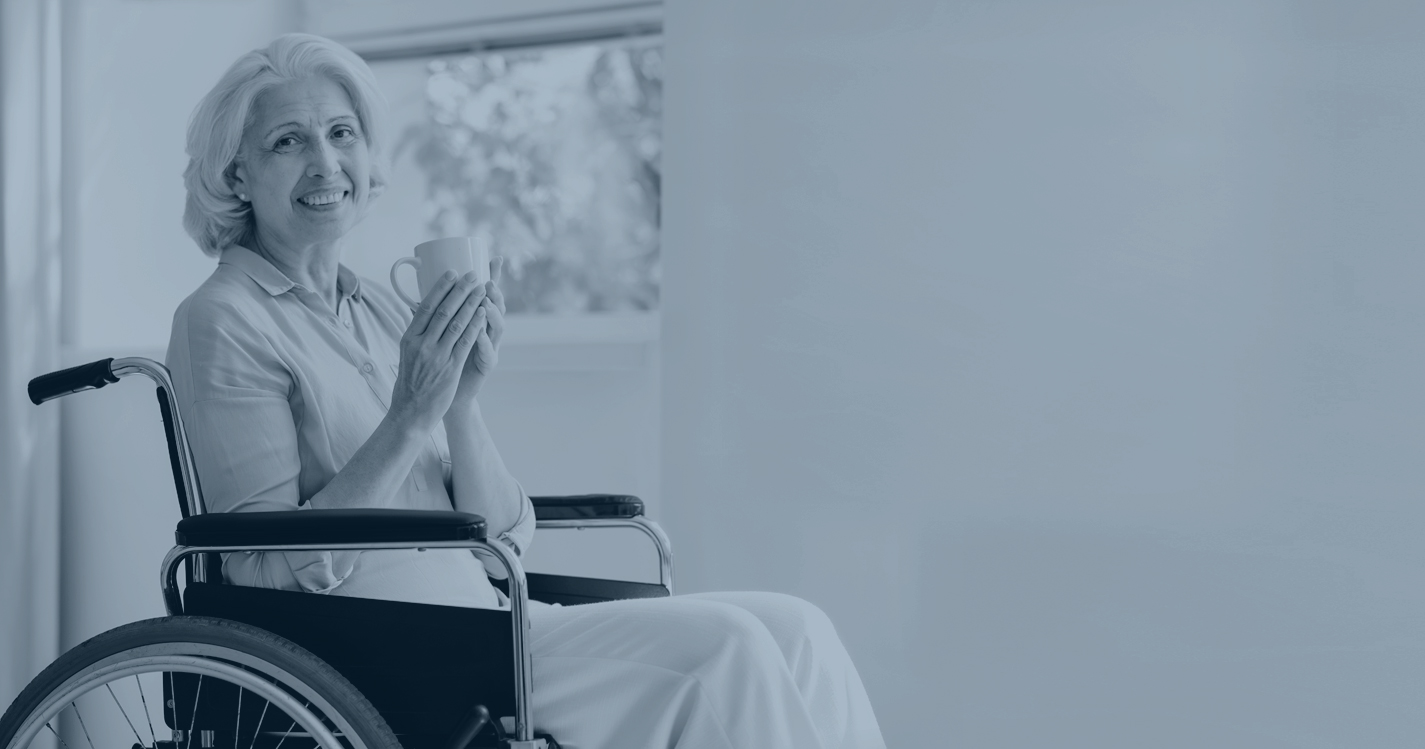 Slide 1
Would you or a loved one benefit from in-home senior care?
We specialize in providing comprehensive, non-medical, in-home care to seniors in the Westminster area.
Skilled Home Care for Seniors in Boulder, Colorado
Is skilled in-home care something you or a loved one would benefit from in the Boulder, CO area? Amada Senior Care in Boulder provides compassionate, non-medical, in-home care for seniors in and around Boulder. Reach out to us today for a Free Care Needs Consultation to find out whether or not our senior care services are a good fit for you. Our mission at Amada Senior Care in Boulder is simple: We want to enrich seniors' lives.
How do we do that? By providing the support and help they need for safe and comfortable independent living in their own homes and by doing all we can to help them continue pursuing their favorite activities, social interests, and hobbies. Our home-care aides offer many personalized services including assistance with activities of daily living (ADLs), like meal preparation, dressing assistance, medication reminders, transportation, grocery shopping, and more.
At Amada Senior Care, we're proud to say that we're different from all the other companies providing home care in Boulder and the surrounding area. One way we're different is that our services don't stop at in-home care. When we say we want to enrich our senior clients' lives, we mean it, so we also offer expert senior housing advisory services for seniors in the Boulder area who are considering an assisted living community. We also offer financial counseling to help seniors and their families more easily afford care. We can even function as your personal advocate as you seek to understand, access, and activate your Long-Term Care insurance (LCTi) benefits.
Amada Caregivers are Trained to Provide Assistance with Activities of Daily Living (ADLs) such as:
Meal Preparation, Feeding
Most Non-Medical Assistance
High Quality In-Home Care in the Westminster Area
For those seniors able to do so, aging in place, i.e. in their own home, is ideal. Not only does aging in place help seniors maintain or even improve their quality of life as they age, but the sense of stability and familiarity can also help contribute to mental and emotional well-being.
One of the keys to successfully aging in place is ADLs, but another crucial element of caregiving provided by our home care aides is what can only be described as "good old-fashioned companionship." To all of us at Amada Senior Care in Boulder, enriching our clients' lives each and every day means going beyond just making sure they're safe and comfortable. We also want to see them happy and thriving. That's why we create custom home care plans with our senior care clients and their families, not for them.
To that end, we match each Amada home care senior client and their family with a trained Amada caregiver, who will best complement their temperament and personality, while also meeting the senior client's unique needs, but the process doesn't end there. We regularly check in with and monitor each of our in-home care aides. We're also in regular communication with our clients and their loved ones, so we can be sure we continue to provide great care and meaningful companionship. Whether your Amada caregiver is braiding Grandma's hair, making a pan of Dad's favorite cornbread, or just taking the time to listen to your concerns and hopes about your loved one, you can feel confident that your family at Amada Senior Care in Boulder will be right with you throughout your senior care journey. In everything we do, we strive to provide top-quality senior in-home care with expertise, warmth, and kindness.
Amada Cares for Seniors in Boulder
At Amada Senior Care in Boulder, we realize that the quality of senior care you or your loved one receives affects not just the senior care client but also those who love and worry about them. It can feel disheartening when a family member's needs are more than you can adequately provide for yourself, but that's where Amada Senior Care in Boulder, CO comes in. We always involve a senior's loved ones in custom care plans, and we remain in frequent communication throughout their care journey. Not only does this allow us to gain further insight into our clients, but it also eases any concerns the family may have about comfort, safety, and quality of life.
To learn more about how an Amada Boulder in-home care aide can improve your or your loved one's day to day by helping out with ADLs and supporting life-enriching activities, please contact us for a Free Care Needs Consultation. We help create a nurturing environment for all our senior in-home care clients, so they can age in place and continue doing the things they love. At Amada Senior Care in Boulder, home care isn't just a job; it's a calling.
Comprehensive At-Home Elder Care in Boulder
At Amada Senior Care, we take a consultative approach to in-home senior care. Senior care can be confusing. As experts in Long-Term Care insurance (LCTi) claims, Amada advisers can assist our clients and their loved ones with the complexities of LCTi claims and benefits. We can also help determine if any VA (Veterans Administration) benefits are available. For clients who are in private pay, a senior home care financial adviser can offer assistance and recommend the best payment options for in-home care in Boulder and the surrounding area.
Some older adults will find a senior community a better fit for their particular needs than in-home care. When this happens, we are happy to recommend assisted living facilities that we have pre-screened. Sometimes, our aides' personal care at home no longer suits our senior clients as they age and their needs change. When in-home care is no longer ideal for you or your senior loved one, we can help you find the right nursing home or retirement community in the Boulder area — one suited to your or your loved one's particular financial, physical, emotional, and mental needs. We have strong relationships with coordinators and directors in the area who oversee senior living communities, assisted living homes, skilled nursing homes, board-and-care homes, Alzheimer's care units, and other communities. We know that the vast number of senior living options available in the Boulder area can be overwhelming to people who are new to elder care. We can help our senior clients and their families explore all their care options with the wisdom, patience, and understanding they need.
Trustworthy Senior Care
At Amada Senior Care in Boulder, you can trust us to support you and your family throughout every step of your senior care journey. We know that you are showing us that you trust us by inviting us into your lives and home.  Every day, the senior home care advisers and caregivers at Amada Senior Care in Boulder strive to show that your trust in us is well-placed. We provide top-quality, personalized, and compassionate senior care — not because it's our job, but because it's our calling.
As you need support, guidance, and comfort, let us be a source of help. We genuinely want to reduce our clients' burdens so that in-home care in Boulder is both easy and stress-free. Let us coordinate a care plan that makes good use of LCTi benefits. We can also manage payments and handle any other details that can free you and your family up to focus on more important matters.
If you or a loved one are in need of in-home care in Boulder, please contact Amada Senior Care in Boulder for a Free Care Needs Consultation. We work closely with seniors and their families to create a tailored plan of care that enables seniors to remain safe and independent in their homes. Our services are not limited to in-home care, however. We can also provide you with expert senior housing advisory services, financial counseling to make care more affordable, and assistance with LCTi or VA benefits.
If you're looking for home care for yourself or a senior loved one in Boulder, CO, please reach out to us for a free needs consultation or call 720-239-1337.
FOR YOUR FREE CARE NEEDS CONSULTATION , FILL OUT THE FORM BELOW
Amada Senior Care in Boulder, Colorado offers skilled home care and genuine companionship to seniors who desire to age in place. We know from personal experience that seniors and their families make better care decisions when they know all their care options. If you are ready for home care in the Westminster area, contact Amada today. We'll talk through all your available care and financial options to get you the assistance you need. Quality in-home senior care is just a phone call away.
Mar 16, 2021
Competent and responsive
Doug Hoffacker And Debbie Krigger
Nov 2, 2019
Wonderful Work
Thank you all so much for your tender loving care at such a precious time of life for my dear cousin, Debbie. I will always remember your kindness, patience and compassionate care and the good service you all provide. The last night in her home before hospice, your caregiver was especially gentle and loving. Such wonderful work you do. Thanks, again. Blessings to you all!—Doug Hoffacker and Debbie Krigger
Amada Senior Care Reviews
Average rating:
0 reviews