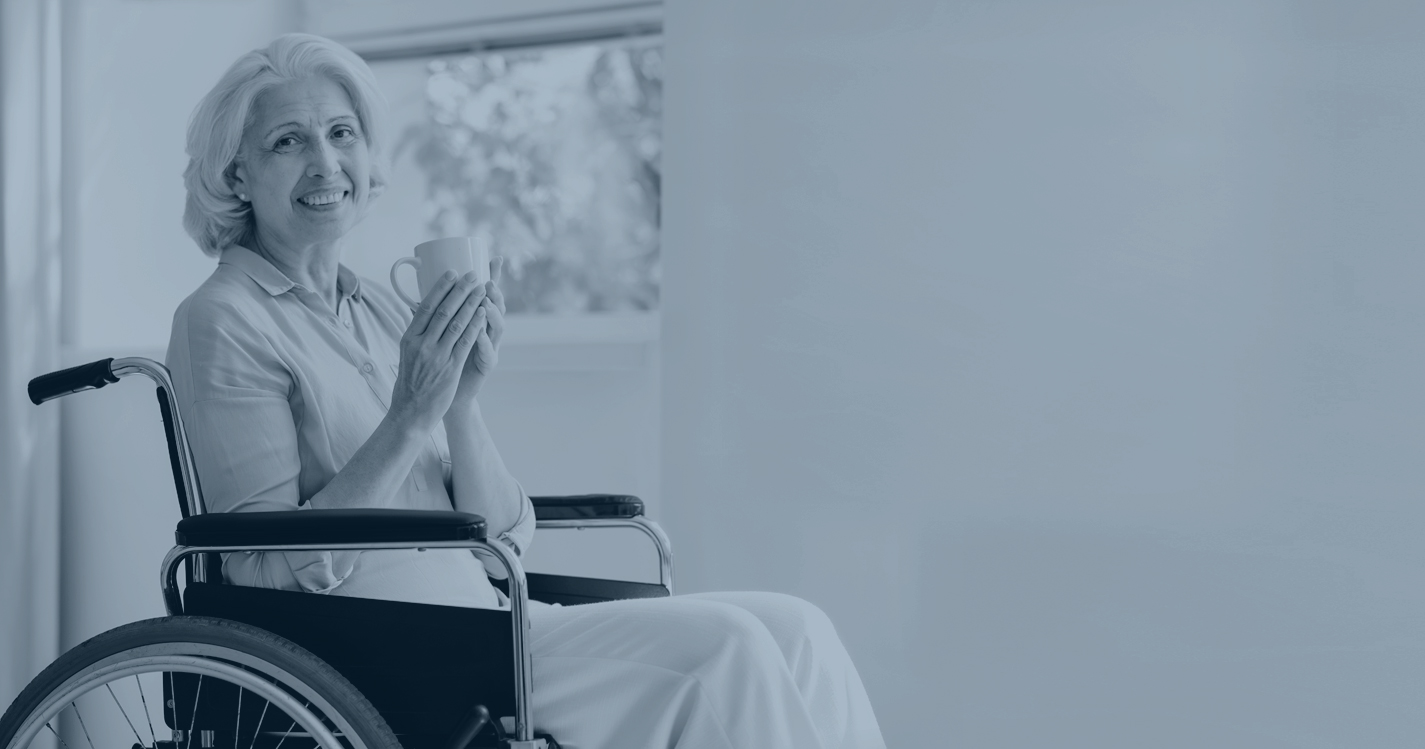 Slide 1
Would you or a loved one benefit from in-home senior care?
We specialize in providing comprehensive, non-medical, in-home care to seniors in the St. Louis area.
Excellent Senior Home Care in Ladue, Missouri
Excellent in-home senior care in Ladue is available right now. If you or a senior loved one are looking for home care services in the St. Louis area, please contact Amada Senior Care in Ladue for a Free Care Needs Consultation. Our compassionate caregivers provide comprehensive, non-medical, in-home care to our senior clients according to personalized care plans. More than anything at Amada Senior Care, we want to enrich seniors' lives. We do this by offering them help with activities of daily living, also called ADLs, such as medication reminders, help with shopping or running errands, meal prep, and more. But we don't stop at offering assistance with ADLs; we also do all we can to support them so they can continue to pursue their favorite activities and hobbies while living safely and comfortably in their own homes.
Amada Senior Care services go further than in-home care, too. We also provide senior housing advisory services specific to St. Charles and St. Louis counties. We also offer expert financial counseling to assist in making senior care more affordable for our clients and their families, and we can even act as your personal advocate when it's time to access and activate benefits with your Long-Term Care insurance (LTCi) provider.
Amada In-Home Care Aides are Specially Trained to Provide Assistance with ADLs such as:
Meal Preparation, Feeding
Most Non-Medical Assistance
Companionship and Care for Seniors in Ladue
While helping seniors achieve the independent living they desire is incredibly important in home care, one vital element of caregiving that our home care aides also provide is genuine companionship. To all of us at Amada Senior Care in Ladue, enriching senior clients' lives means going well beyond just ensuring that they have what they need to be safe and feel comfortable at home; it means that we also want to do what we can to make sure they're also happy and thriving. 
How do we do that? Well, we work closely with each senior and their family members to develop a senior care plan that suits their unique needs and desires. Then, we match each home care client with the trained Amada caregiver best suited to be their aide and companion, taking into consideration personality, temperament, interests, and schedule. We also routinely monitor and check in with all our home care professionals to ensure they're continuing to offer the stellar care and service we are known for. Whether joining in a game of checkers, cooking a favorite meal, or sharing a cup of tea, you can always trust that all of us at Amada Senior Care in Ladue are here to ensure your senior home care journey is full of warmth, kindness, and, above all — high-quality care.
Customized Care for Elders in Ladue, MO
Receiving customized and top-quality senior care in Ladue, Chesterfield, Ballwin, Creve Coeur, Fenton, Kirkwood, Clayton, and the surrounding area is as simple as reaching out to Amada Senior Care. Why is the personal care we offer such a cut above the rest? In large part it's because we realize that our work affects our senior home care clients' loved ones nearly as much as it affects our senior clients. That's why we always involve a seniors' loved ones in each customized senior care plan. We also remain in regular contact with family members in order to continue to gain insight into our clients. This extra communication also helps ease concerns about safety, quality of life, well-being, and comfort.
Senior Services in Ladue
Seniors need so much more than just in-home care, which is why we assist our clients in a wide variety of senior services, including helping them verify their Long-Term Care insurance benefits and submit claims. We can also provide guidance in determining if any benefits are available through the Veterans Administration for clients or their spouses with military service backgrounds. For any of our senior clients who are private pay, we can enlist the wisdom and expertise of a senior home care financial adviser. We will do all we can to reduce the stress and worry too commonly associated with finding top-quality senior in-home care and services in Ladue and the rest of the Saint Louis area.
Now and again, senior clients' needs change, and they no longer benefit from in-home care as much as they once did. When it becomes clear that a nursing home or senior care community is a better alternative than home care, we can recommend communities that will meet all your senior loved one's specific physical, social, emotional, and financial needs. Our deep and working knowledge of senior living options in the Ladue area, coupled with the strong relationships we have with directors and coordinators of memory care units, assisted living homes, skilled nursing communities, board-and-care homes, and other communities for older adults means we can help our senior home care clients and their loved ones find a placement that truly suits them.
At Amada in Ladue, we want to reduce our clients' burdens. We can develop and coordinate an in-home senior care plan that makes the best use of VA or LTCi benefits, while also managing payments, and taking care of any other care-related details, so you can turn your energy toward other life matters.
The Caregivers' Commitment to Seniors in Ladue
Our home care providers work hard to exceed the expectations of every Amada family we work with. When you invite us into your home, we know it is a sign of your trust in us. That trust — and our commitment to providing the best senior care in all of St. Louis and St. Charles counties — is why we strive daily to offer the highest quality senior care in Ladue.
If you or a loved one would benefit from home care in Ladue, please contact us for a Free Care Needs Consultation. We will work with you to create a customized plan of care that will enable seniors to remain safely at home, comfortable, independent, and happy. When the need arises, we also provide expert senior housing advisory services and financial counseling to help make care more affordable.
If you're looking for senior home care in Ladue, please call our phone number at (314) 626-3905.
FOR YOUR FREE CARE NEEDS CONSULTATION , FILL OUT THE FORM BELOW
When you're ready for in-home care in Ladue, reach out to Amada Senior Care. Our care advisors will help you understand all of the care options available to you. You may have heard that quality Ladue home care can't be found. Don't believe it. Amada Senior Care is a Ladue senior services agency you can trust.
Nov 3, 2021
Over and Above
We had a wonderful experience with Amada. Bree and Sherry communicated with me regularly about my dad's care and worked as a team to get his needs met. They were kind and thoughtful. My dad had to move to assisted living and we will miss them.
Jan 27, 2021
Thanks so much to Amada Senior Care, especially to Chris and Rebecca who helped me deal with the insurance company to file paperwork. The caregivers were exceptional and helped make the time my husband was able to spend at home with the family as "normal" as was possible.
Jan 26, 2021
Thank You
I want to thank everyone who helped with my husbands care, and all the help you and Rebecca gave me in dealing with the insurance company. I would be happy to recommend your company to anyone in need of home health care. Thanks again.
Amada Senior Care Reviews
Average rating:
0 reviews