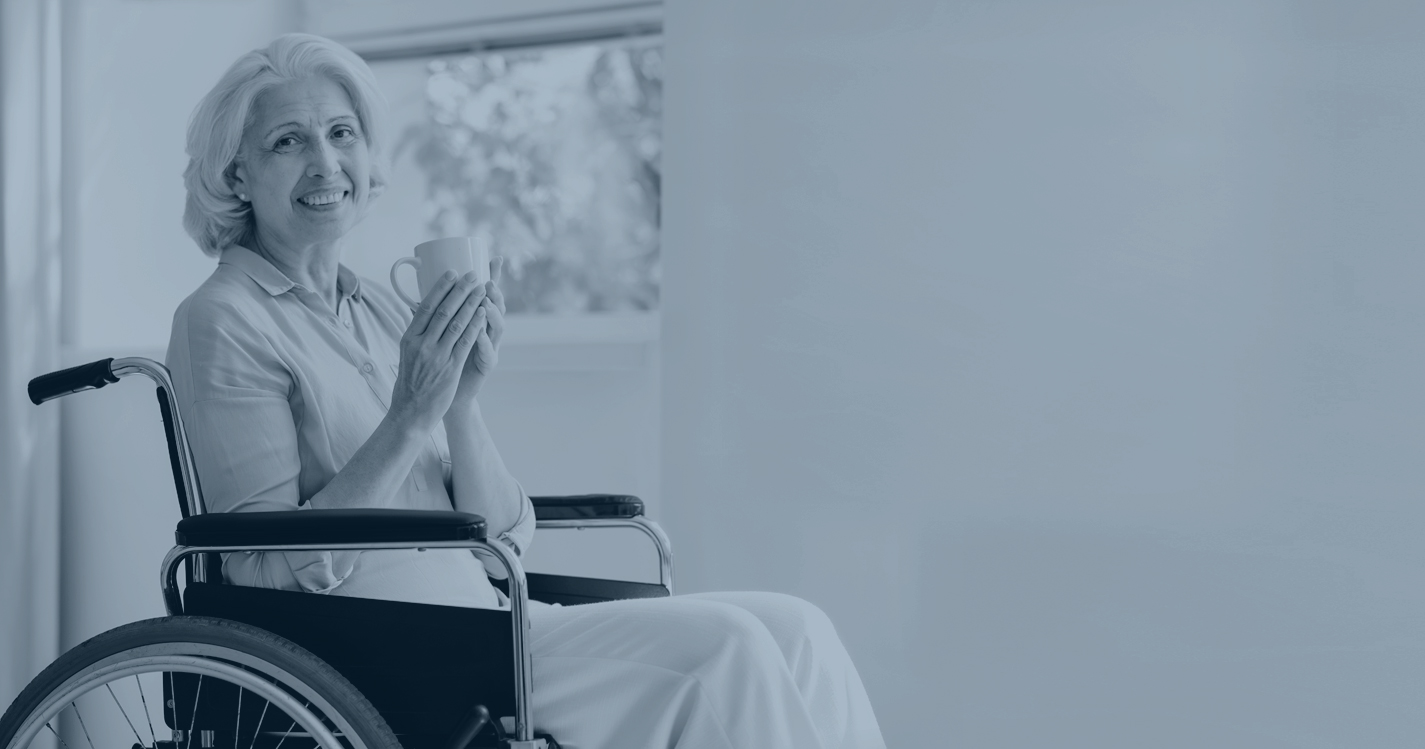 Slide 1
Would you or a loved one benefit from in-home senior care?
We specialize in providing comprehensive, non-medical, in-home care to seniors in the San Antonio area.
Alamo Heights, TX In-Home Senior Care
If you or a senior loved one is struggling with basic care needs, it may be time to find a trusted caregiver who can help. Before you do anything else, contact Amada Senior Care to find out how our team of compassionate care providers working in Alamo Heights may be right for you. We specialize in providing comprehensive, non-medical, in-home care to seniors.
We want to enrich our seniors' lives by keeping them in the comfort of their own homes for as long as possible, and to keep them engaged. We can help them participate in their favorite activities and hobbies, in addition to helping them get through their days a little more easily. Our age-in-place senior services include assistance with activities of daily living (ADLs). ADLs include things like grocery shopping and meal preparation, light housekeeping, and bathing, and so much more. We target our caregiving services to each clients' needs and desires.
Amada Senior Care stands out among other companies that bring in-home care to seniors living in Alamo Heights. We go beyond care services by also providing expert senior housing advisory services and financial counseling. This is all part of our mission to enrich seniors' lives and to help make care more affordable. We will represent you as an advocate for accessing and activating your Long-Term Care Insurance benefits (LTCi), and we can also help you identify available Veterans Administration (VA) benefits for veterans.
Find out if you or a loved one can benefit from in-home senior care. Contact Amada Senior Care in Alamo Heights today for your Free Care Needs Consultation.
Caring Amada In-Home Care Aides are Trained to Provide Assistance with Activities of Daily Living (ADLs) such as:
Meal Preparation, Feeding
Most Non-Medical Assistance
Kind, Senior-Centered Care
Running errands and helping our clients get dressed are extremely important, but we never forget that another critical component of what we provide is companionship. When we say we are enriching our senior clients' lives every day it means ensuring that they are not just safe and comfortable; but that they are also happy and thriving.
So we rely on our clients and their families to help us create customized home care plans that serve our senior clients in every way and enable our seniors to remain safely and comfortably in their homes for as long as possible. It takes the right "fit" to form a personal bond, so we hand-select the trained Amada caregiver who is best qualified to meet each client's needs and to complement their temperament and personality.
Whether listening to stories about the "good old days," going through old photos, or just being there for them when they awaken from a nap, our caregivers treat each senior client with kindness, compassion, and warmth.
We are proud to offer in-home senior care services to Texas in Alamo Heights and San Antonio.
Customized Care Plans for Alamo Heights Seniors
We know the care our Amada Senior Care aides provide directly impacts our senior home care clients, but we also realize that everyone else who loves them and cares for them is affected, too. The senior client and their families' input and suggestions help us create the right care plan. We never assume we know what is best. You know the likes, dislikes, habits, and lifestyle preferences of your loved one, and it is your insight that guides us in developing a customized, comprehensive senior care plan.
Contact us today for a Free Care Needs Consultation. We serve Alamo Heights, as well as other surrounding areas.
Using the personalized plan, we create a nurturing, safe environment for each of our senior home care clients. We help our clients with ADLs and life-enriching activities, while at the same time easing families' concerns about their loved one's safety, quality of life, and comfort. We know you want your loved one to continue doing all the things they enjoy, and we will help make that happen.
Our customized care plan is just the start of our caregiving journey. Our plans ensure we regularly check in with each home care aide, our client, and our client's family, and we modify and adjust our services as appropriate so we can continue to provide the very best care and companionship.
Home care is more than just a job for us at Amada Senior Care in Alamo Heights—it is our calling.
Expert Advisory Services from Amada Experts in Alamo Heights
At Amada, we know that the complexities of deciding upon senior care combined with managing the finances for it can be overwhelming. Let us help. Amada services go beyond in-home care: we also provide advisory services to our clients and their families. Our expert housing advisors and financial counselors can help reduce the financial burden or care and help make in-home care accessible and affordable.
We have Long-Term Care insurance (LTCi) claims experts who assist and guide our clients and their families through the process of understanding policies and coverage, verifying benefits, as well as submitting claims. We will also provide representation as your personal advocate for accessing your benefits if you so choose.
For clients or their spouses who are U.S. military veterans, we can identify available Veterans Administration (VA) benefits. We will explain the differences in your VA eligibility depending on whether you opt for in-home care, respite care, or short-term care. We will also analyze additional factors that could affect your VA benefits.
If you do not have LTCI or VA benefits, that does not mean senior care is out of your reach. For private pay clients, our financial counselors will work hard to explain the different pricing options and financing strategies available to you.
Transitioning to Independent Living Communities or Senior Care Facilities
When circumstances change and independent living is no longer viable, we will help guide you. Our advisors have strong relationships with coordinators of Alamo Heights independent living communities, health centers, and senior living communities, and we can recommend options our advisors have pre-screened against our strict standards and in-person visits.
First, we will help identify the appropriate level of care needed. Whether your loved one is best served by an independent living community, an assisted living facility, an Alzheimer's or memory care facility, personal care home, or a nursing home, we can help find an option that meets your personal preferences and budget.
Our senior housing advisory services are FREE to our clients and you are under no obligation to select our recommendation. At Amada Senior Care in Alamo Heights, we really will support you and your family every step of the way.
Our Unwavering Commitment to Alamo Heights Seniors
Exceeding the expectations of every family and client we work with drives everyone at the Alamo Heights Amada Senior Care team. It takes the commitment of every one of our well-trained, compassionate staff and caregivers to help us meet that goal.
You have our unwavering commitment that we will:
Provide only the highest quality senior care while treating your loved one with respect and dignity.
Show up every day to enrich our seniors' lives and to keep them safe and happy.
Be a constant source of support, guidance, and comfort to you and your family.
If you're looking for home care in Alamo Heights, or anywhere else in the San Antonio, Texas area, reach out to us by calling our phone number at 210-960-4304, or access our online Free Care Needs Consultation form.
FOR YOUR FREE CARE NEEDS CONSULTATION, FILL OUT THE FORM BELOW
At Amada Senior Care, we believe informed seniors and their families make better care decisions. If you are ready to begin exploring in-home care in Alamo Heights, Texas, Amada's housing and financial advisors will help you take the next step. Finding quality senior home care can be stressful and difficult. That's why you need a senior care agency you can trust. Contact Amada Senior Care in Alamo Heights today.
Jan 10, 2023
Caregiver
Well lets see. .this is a place i can call home .love working at Armada .this place is different than abywhere i have ever worked at. My boss my supervisor my hold work office ladies are great. There very understanding n patient 🙏 thank you for the opportunity to work for ya'll
Oct 29, 2022
Best caregivers
We absolutely love Amada! We take care of my husbands Aunt and they have been so helpful with handling care for her. Pretty much every caregiver we've had has gone above and beyond. Amada has even been able to accommodate our unusual schedule. Even last minute changes with ease! Highly recommend to use them for your loved ones care.
Sep 16, 2022
excellent care and compassion
Joanna (Jo)

is the best caregiver we have met. Compassionate, Professional, Excellent care.

Eric Scott
Amada Senior Care Reviews
Average rating:
0 reviews