Amada Senior Care is Now the Preferred
Home Care Provider for LTC News
Amada Senior Care is a company of national experts who provide quality in-home care services, and who understand the Long-Term Care Insurance process no matter the insurance company. We will process your LTC insurance claim and offer complimentary care coordination at no cost or obligation to you. We can even assist in finding appropriate care for you or your loved one, no matter the setting or type of services required!
Fill out the information below to start the process now!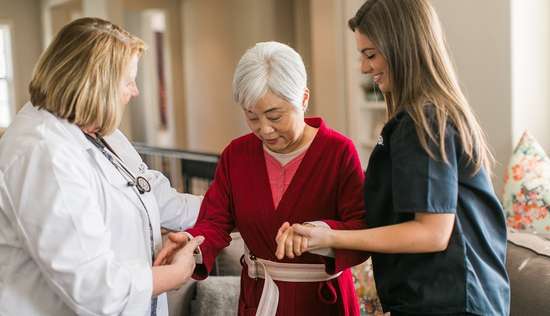 "Your knowledge and expertise were obvious from day one, and the professionalism you showed made us so comfortable.  At difficult times, I hope you take comfort in knowing how much you are helping people."
– Doug Doley, Cheryl & Chuck Williams
The Best In-Home Care
At Amada we look for ways to make simple, everyday tasks special. Amada's in-home caregivers not only take care of daily essentials like cooking and cleaning, they also go above and beyond to make their clients smile. Recently, one of our caregivers discovered that her client had spent his whole life farming – so she purchased some seeds before her visit and planted a garden for them to tend together. At Amada, we know in-home care isn't just about performing tasks on a to-do list. It can be hard for seniors to accept new limitations and open their home up to a stranger. Our caregivers understand that it's essential to show compassion and really connect with their clients to make the changes easier. Amada caregivers are trained to provide assistance with activities of daily living (ADLs) like:
Bathing
Dressing
Meal Preparation
Ambulation
Feeding
Errands
Light Housekeeping
Companionship
Medication Reminders
Grocery Shopping
Transparent Family Web Portal
Amada is widely considered the industry's first agency to build an online portal system called Transparent to help busy families keep in touch. With a personal ID and password, registered family members can log on, day and night, and see exactly what duties our staff has performed.
Privacy Policy: We hate SPAM and promise to keep your email address safe. By submitting information to Amada Senior Care, you are confirming that you have agreed to be contacted by Amada Senior Care.