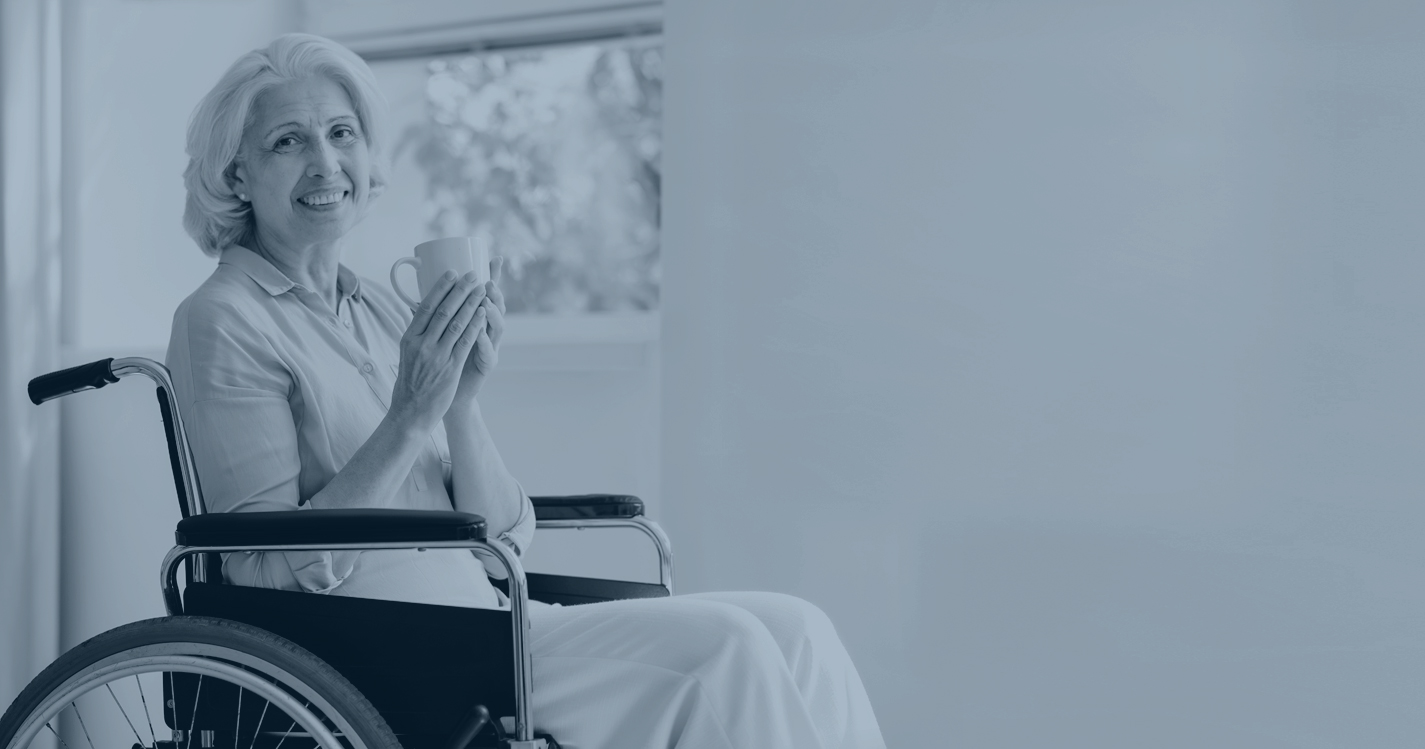 Slide 1
Would you or a loved one benefit from in-home senior care?
We specialize in providing comprehensive, non-medical, in-home care to seniors in the Geneva area.
High-Quality In-Home Care Services in Wheaton, Illinois
Amada Senior Care, Wheaton, Illinois, provides quality care to seniors. We provide a complimentary care needs evaluation when we first meet to better understand our clients' needs. We specialize in providing non-medical care to the elderly. Our goal is to improve the lives of seniors by providing the best care and assisting them in remaining safe and independent in their own homes. Assistance with activities of daily living is one of the many specialized services that our caregivers provide to our senior clients.
Our home care services set us apart from other home care agencies because we offer more than just in-home care. We also provide experienced senior housing consulting services in the Wheaton area, financial counseling to make care more affordable, and representation as your personal advocate for accessing and activating Long-Term Care insurance (LTCi) coverage as part of our commitment to enriching seniors' lives.
Our Wheaton Caregivers Provide Superior Companion Care
In order to deliver the best senior home care services to our clients, our caregivers have undergone intensive training. The well-being of our senior clients to remain independent in their own homes is very important to us. Our caregivers help support activities of daily living, otherwise known as ADLs.
Different Types of Activities of Daily Living:
Meal Preparation, Feeding
Most Non-Medical Assistance
The major purpose of our caregivers is to meet the home care needs of our senior clients as well as provide companionship to assist our elderly clients in keeping their independence. Our caregivers only provide high-quality non-medical care.
Customized Personal Care Plans for Seniors
As a home care agency, we understand the value of building relationships with our elderly clients and their families and providing companion care. We make an effort to improve the lives of our senior clients by ensuring that they are not only safe and comfortable but also content with their senior care plan. As a result, we collaborate with Wheaton senior care clients and their families to develop a customized home care plan that ensures they receive the best care available.
We pair each client and their family with one of our skilled caregivers who will complement their personality and satisfy their individual needs as part of our comprehensive senior care plan. Whether it's helping Grandma take out the trash, assisting dad with his daily walks, or simply providing peace of mind to a family member, you can always count on us.
We are proud to offer in-home senior care services to Illinois in Wheaton and in Geneva.
Why Senior Caregivers Are Vital
We recognize that seeking a home care provider and allowing us to be a part of the life of our senior home care clients, as well as their loved ones, is a huge step. It's natural to feel upset and helpless when a family member has a need that you can't meet. We obtain a better knowledge of our clients' needs and alleviate concerns about their safety, quality of life, and comfort by including their loved ones in our senior care programs and maintaining frequent contact with them. Our goal is to provide a welcoming environment for each of our senior home care customers so they may continue to do the things they enjoy.
The creation of a tailored senior care plan is only the beginning of our work with aging customers. We maintain track of each caregiver and check in with our clients and their families on a frequent basis to ensure that we are providing the finest possible care and companionship.
The Ins and Outs of Insurance and Veterans Benefits
The needs of our senior clients will always come first. We assist our senior customers with the intricacies of validating benefits and filing claims as experts in Long-Term Care insurance claims. For clients who have served in the military or their spouses, we also check to see whether any Veterans Administration benefits are available. We can engage the assistance of a senior home care financial professional to assist private pay clients in Wheaton in determining the best in-home care payment choices.
We want to make all elements of senior home care as simple and stress-free as possible for our clients. Allow us to build an in-home care plan for you or a loved one that maximizes long-term care insurance benefits, organizes payments, and handles other logistics so you and your family can focus on more essential things.
Care Options Available in Wheaton
In-home care may not be the best solution for certain seniors. We are pleased to propose assisted living facilities that we have pre-screened through an in-person visit if circumstances dictate that a senior community is a better choice for in-home care. Amada Senior Care in Wheaton has a team of professionals who can help you every step of the way.
We have extensive expertise and knowledge of Wheaton's senior housing options, as well as good working connections with the coordinators who administer assisted living, skilled nursing, board-and-care homes, and other communities. Some of our older clients may require medical attention due to disabilities such as Alzheimer's, Parkinson's, or Dementia Care.
We understand that the many senior housing options available might be confusing, especially for those new with elder care. We assist our senior home care clients and their families in carefully considering all options with wisdom, patience, and understanding so that you can make an informed decision.
Enhancing Elder Living in Wheaton
To satisfy the needs of the families with whom we work, we go above and beyond. We understand that allowing us into your lives and homes demonstrates your confidence in our talents. Our senior home care counselors and caregivers will work hard every day to win your trust by providing the best specialized and compassionate senior care in Wheaton. We also strive to provide you and your family with support, guidance, and comfort, as we think that no one should have to navigate in-home care alone. Our goal is to walk alongside you and your loved ones as they navigate the world of senior care.
If you're looking for home care in DuPage County, please reach out to us for a free needs consultation or call 630-828-5155.
FOR YOUR FREE CARE NEEDS CONSULTATION , FILL OUT THE FORM BELOW
At Amada Senior Care in Wheaton, we understand that seniors and families make better care decisions when they're aware of all their care options. When you're ready for for home care in Wheaton, Amada's care advisors will help you understand all available care options and the available financial options to fund one of our expert caregivers. In our experience, we've found that quality Wheaton home care can be difficult to come by. That's why you need a Wheaton senior care agency you can trust.
Nov 27, 2023
Mom Was in Good Hands
I want to start by saying all of us are very grateful for the support Janina and Jazmin provided these past 2 weeks. They are very professional with warm hearts. It put our minds at ease knowing Mom was in good hands while they were with here.
Nov 27, 2023
Grateful for Exceptional Care
Hi Alie - I'm grateful for the care you provided while I was living in Wheaton. I've been in Colorado since leaving Wheaton, not too far from son Jonathan. Best wishes for a wonderful Thanksgiving to you and your family.
Nov 17, 2023
Personal Attention
Thanks for all your time yesterday, you don't often see that level of personal attention with agencies. Please let me know how my team can be of service, we did order that wheelchair which will be delivered today. - Katie Lord, RN, BSN, Team Manager - 703
VITAS Healthcare
Amada Senior Care Reviews
Average rating:
0 reviews