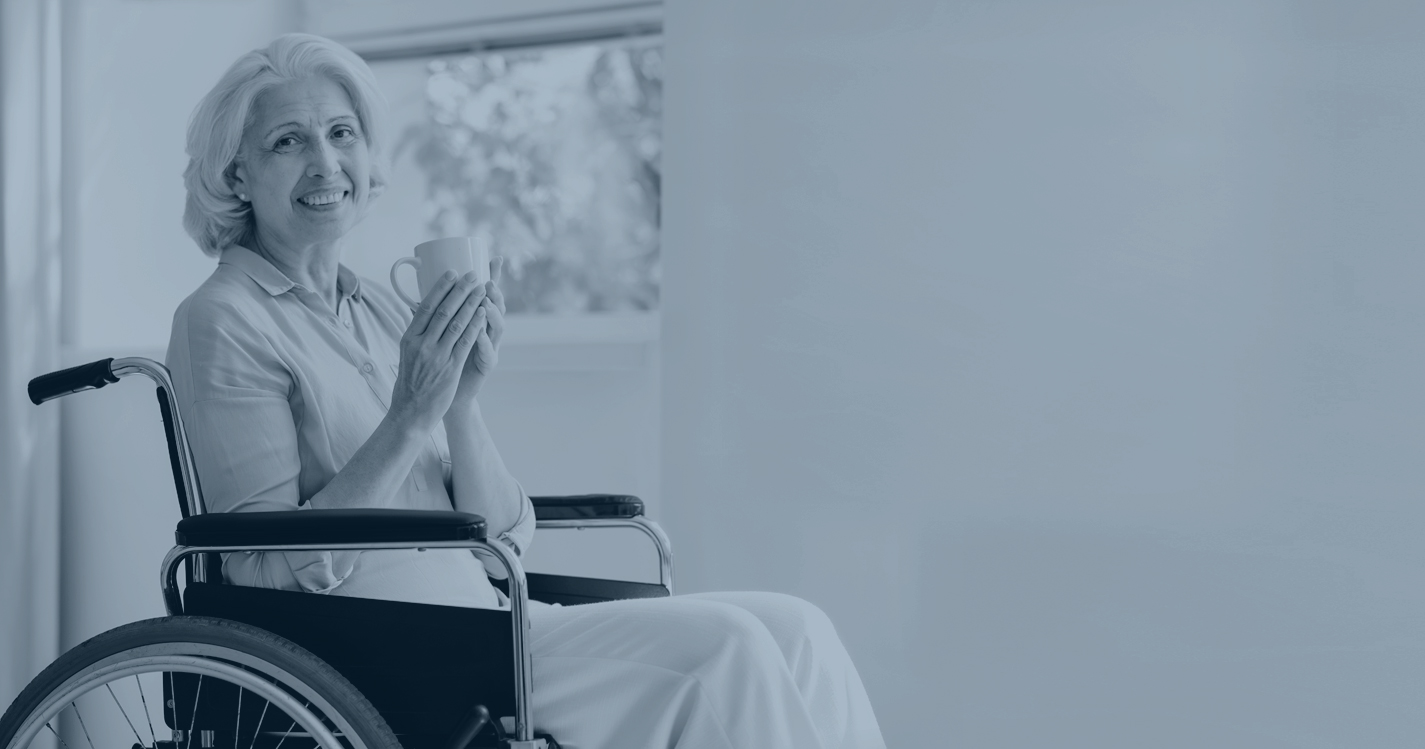 Slide 1
Would you or a loved one benefit from in-home senior care?
We specialize in providing comprehensive, non-medical, in-home care to seniors in the Columbus area.
In-Home Senior Care in Delaware, OH
Amada Senior Care in Delaware, Ohio, assists older patients in establishing a positive at-home environment. As caregivers, we support the elderly in their homes. Please contact us for a Free Care Needs Consultation to learn more about what we do. Our goal at Amada Senior Care is to enrich seniors' lives by first assisting them in being safe in their own homes, and then assisting them in continuing to pursue their favorite activities, hobbies, and interests. Our home-care aides assist clients with activities of daily living (ADLs), which include everything from food preparation to medicine reminders to transportation, shopping, and running errands, among other things in the Columbus area.
We are different from other care providers in that we offer services other than in-home care. As part of our dedication to enriching seniors' lives, we also provide skilled senior housing consulting services in Delaware, financial counseling to make care more affordable, and representation as your personal champion for accessing and activating Long-Term Care insurance (LTCi) benefits.
Providing Personal Care and Activities of Daily Living (ADLs):
Meal Preparation, Feeding
Most Non-Medical Assistance
Bonding with Your Caregiver
Our home helpers aid with ADLs, but building a relationship with our senior clients is our top goal when it comes to senior in-home care. We want our elderly clients to feel like they have a friend in the caregiver we supply. Every day, we strive to enrich the lives of our senior clients by ensuring that they are comfortable and happy. As a result, we work with Delaware elder care clients and their families to create a customized home care plan that allows elders to stay safe and comfortable in their own homes.
Our team offers senior home care services to Ohio in Delaware and Amada in Columbus.
Creating Your Senior Care Plan
We understand that making the decision to bring in-home senior care into your life is a huge one. The most crucial part to us is ensuring that our senior clients' quality of life is at its best. When a family member has a need that you can't meet, it's easy to feel dissatisfied and even helpless. By including their loved ones in our elder care programs and maintaining constant connection with them, we gain a better understanding of our clients' needs and alleviate concerns about their safety and comfort.
That is why, for our elderly clients, we go above and above to establish a senior care plan. We take the time to learn more about our elderly customers and their lifestyles during our Free Care Needs Consultation. We spend time getting to know their families and their ambitions. We make every effort to match our elderly clients with a caregiver. Our goal is to provide a supportive environment for each of our senior home care clients so that they can continue to participate in their favorite activities.
Our connection with Delaware clients who require in-home care begins with the formulation of a personalized senior care plan. We often check in with our clients and their families to ensure that we are delivering the best possible care and companionship.
Home Care Services and Care Options
As experts in Long-Term Care insurance claims, we assist our customers with the complexities of validating benefits and filing claims. We also check to see if any Veterans Administration benefits are available for clients who have served in the military or their spouses. We can enlist the help of a senior home care financial planner to provide the most cost-effective in-home care options for private pay clients in Delaware.
If circumstances require nursing home care rather than in-home care, we will gladly recommend communities that have been pre-screened through an in-person visit. The vast majority of people are unprepared to choose the best home care provider in Central Ohio. Amada Senior Care has a staff of advisers in Delaware who can help.
If your senior loved one's home care environment becomes insufficient, we will assist you in selecting the best assisted living facilities and other care options in the Delaware area to meet all of your senior loved one's physical, emotional, and financial needs. We have a wealth of knowledge and experience with Delaware's senior living alternatives, as well as strong working relationships with the coordinators who oversee assisted living, skilled nursing, board-and-care homes, and other facilities. We understand that the various senior living alternatives available in Delaware can be overwhelming, especially for those who are unfamiliar with elder care. We support our senior home care clients and their families in exploring all alternatives with wisdom, patience, and understanding.
Amada's Commitment to You
We understand that allowing us into your lives and homes demonstrates your trust in us. Amada Senior Care in Delaware's senior home care advisers and caregivers will work tirelessly every day to win your trust by offering the finest quality of personalized and sensitive senior care. We also strive to provide you and your family with support, direction, and comfort, as we think that no one should have to navigate in-home care alone.
We work with families to create a customized care plan that allows seniors to remain safe, independent, and comfortable in their own homes while providing peace of mind to their relatives. We also provide skilled senior housing consulting services in the Delaware area, as well as financial counseling to make care more affordable, because it is our goal to follow you and your loved ones through every step of your senior care journey.
If you're looking for home care in Delaware, Ohio, please reach out to us for a free needs consultation or call 614-721-0070.
FOR YOUR NO-OBLIGATION CARE NEEDS CONSULTATION , PLEASE FILL OUT THE FORM BELOW
At Amada Senior Care in Delaware, Ohio we understand that seniors and families make better care decisions when they're aware of all their care options. When you're ready for for home care in Delaware, Amada's care advisors will help you understand all available care options and the available financial options to fund one of our expert caregivers. In our experience, we've found that quality Delaware home care can be difficult to come by. That's why you need a Delaware senior care agency you can trust.
May 21, 2021
Employee
This past year that Ive been working for Amada Senior care has been a "rewarding"experience! I enjoy being a part of a company is caring & supportive of its employees as much as the clients..... especially during the Pandemic which was a challenging time for all of us. Much appreciation goes out to Mike ,Kerry, Ethan & Megan !!
May 18, 2021
This past year working for Amada has been an "awesome" experience ! I find it rewarding to work with a company who really cares about its staff as much as their clients. Their patience & ongoing support has been very encouraging especially during this Pandemic with the challenges that affected all of us. Im so grateful to Mike , Kerry & Ethan for everything you do! 🙂
Jan 4, 2021
Great company to work with both professionally and personally
I have worked with the staff of Amada Senior Care for over a year now and everyone is always very polite and professional in dealing with others in their office as well as ours. I would recomned their services to my family and friends.
Amada Senior Care Reviews
Average rating:
0 reviews