As the golden rays of summer cast their warm glow, there's no better time to embark on a literary journey and dive into captivating stories. For seniors aged 65 and up, reading not only provides a delightful escape but also offers numerous cognitive benefits, from enhancing memory to boosting imagination.
A 14-year study of seniors 65-plus showed those who read more often were less likely to experience cognitive decline at 6-, 10- and 14-year span measurements. Another study by Beckman Institute researchers linked leisure reading to improved working memory (when the brain holds onto small amounts of information to execute tasks) and episodic memory (remembering details of events and past experiences, like your first kiss or what you had for breakfast).
Consider the following treasure trove of summer reading suggestions tailored specifically for wise and seasoned readers: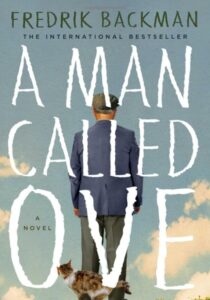 A Man Called Ove by Fredrik Backman – This heartwarming novel introduces us to Ove, a grumpy yet endearing curmudgeon who finds his life transformed by the unexpected friendships that blossom around him. Through humor, empathy, and beautiful storytelling, Fredrik Backman reminds us of the power of human connection and the beauty found in the simplest of moments. The popular book recently was made into a movie called A Man Called Otto starring Tom Hanks.
Becoming by Michelle Obama – In this poignant memoir, former First Lady Michelle Obama invites readers into her world, sharing the joys and challenges she encountered while growing up in Chicago, her experiences at the White House, and her journey of self-discovery. Becoming is a testament to resilience, hope, and the importance of staying true to oneself.
Educated by Tara Westover – Tara Westover's powerful memoir is a testament to the transformative power of education and the pursuit of knowledge. Raised in a strict and isolated household in rural Idaho, Westover defies all odds and goes on to earn a Ph.D. from Cambridge University. Her remarkable story will inspire readers to embrace the limitless possibilities of personal growth.
The Guernsey Literary and Potato Peel Pie Society by Mary Ann Shaffer and Annie Barrows – Set in post-World War II England, this epistolary novel takes readers on a charming journey through letters exchanged between writer Juliet Ashton and the inhabitants of Guernsey Island. The book beautifully captures the resilience of the human spirit and the unifying power of literature, making it a delightful and uplifting summer read. A film based on the book was released in 2018 and is available to watch on Netflix.
The Unlikely Pilgrimage of Harold Fry by Rachel Joyce – This captivating tale follows the journey of Harold Fry, a retired man who decides to walk across England to deliver a letter to a dying friend. Along the way, Harold discovers the transformative power of human connections, forgiveness, and self-reflection. Rachel Joyce's novel reminds us that it's never too late to embark on a profound personal journey. The book recently was made into a movie starring Jim Broadbent (Britain's Tom Hanks).
The Bookshop on the Corner by Jenny Colgan – For those who cherish the magic of books, this delightful novel whisks readers away to the picturesque Scottish Highlands. Follow the story of Nina Redmond as she transforms an old van into a mobile bookshop, spreading the joy of reading to the local community. It's a charming and uplifting story that celebrates the love for books and the courage to follow one's dreams.
For seniors aged 65 and up, reading can provide a rejuvenating escape, stimulate the mind and foster a sense of connection with others. Summer is the perfect season to immerse yourself in the world of literature and let captivating stories transport you to new realms. So, grab a cozy chair, a refreshing beverage, and one of these recommended reads, and get ready to embark on a summer reading adventure that will leave you inspired, uplifted and enriched. Happy reading!
"Summer Reading List: Top Books for Seniors 65 and Up," written by Michelle Flores, Amada blog contributor.